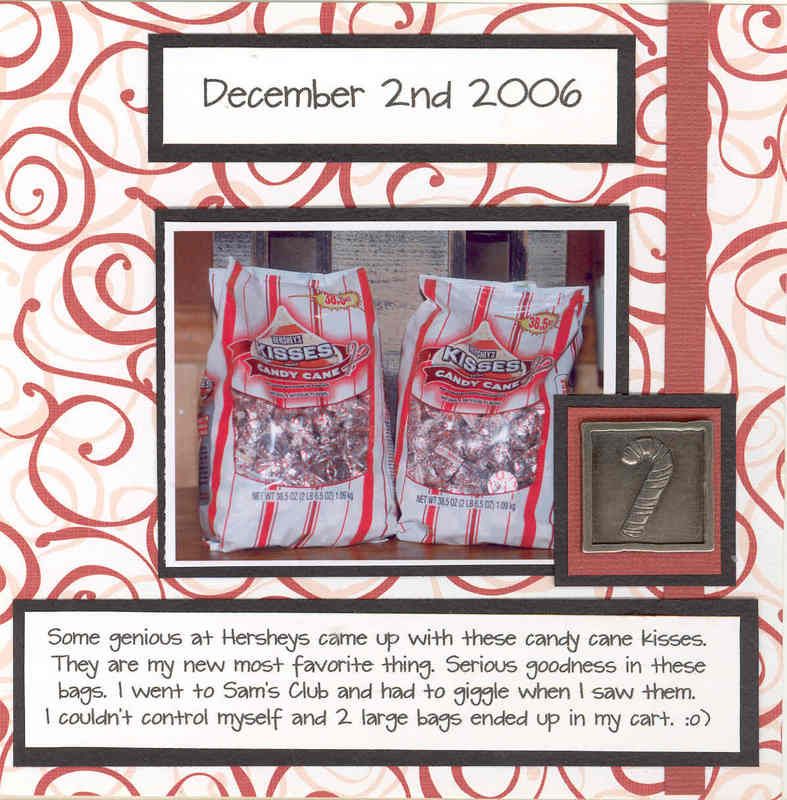 Here is Days 2 and 3. The first one is in honor of the BEST candy cane kisses. After my nail appointment on Saturday I went to Sam's Club where much to my delight, I found BIG bags of these. I was actually giggling in the store and I was so happy that I didn't care who heard me. I really want to get more so I have a whole year supply to last me till they come out again next year. Maybe if Julie reads this she will send me a box of them, since she drew my name for Christmas. :o)
Day 3 (today) I took a picture of the ornament I got in honor of my sister Debbie. I always place this one at the top of my tree. I got one of these for each family so they have a way to remember her during the holidays. It's been a special ornament for me to pull out and display these past 6 years since she's been gone.
On Saturday my side of the family met at Macayo's Mexican food restaurant to celebrate my dad's birthday. It was a lot of fun to get together with everyone. I didn't even get rumbly gut which was a huge bonus! :o) After that we went to Cole's basketball game. This game was unreal! The other team were good players but extremely mean and very aggressive. I hated watching it. Plus the dumb ref wasn't calling any of the fouls. In the 3rd quarter one of our girls was punched in the face and was crying. She's no sissy girl. She a great player and very tough. She doesn't cry easily. Our coach had had enough by that time and our whole team walked out. The other teams parents were yelling at us and calling us quitters. I couldn't believe they condoned their 8-10 year old kids to play that way. The whole point of a ref calling the fouls is to teach these kids the proper way to play. Once they noticed the ref wasn't calling anything they got even rougher. Cole only has one more game. I'm glad the season is almost over.
I taught primary today. I only had 2 kids, but you'd think there were a dozen. Those two little boys were wild...very adorable, but wild none the less. I took a much needed long nap after church. I also cooked a big turkey dinner with all the fixins. It was so good! I'm still full. I need to go to clean the kitchen, but I wanted to blog instead before I got too tired, since I didn't have time to post yesterday. I hope you all had a terrific weekend! Off to do the dishes!!! Yay me!