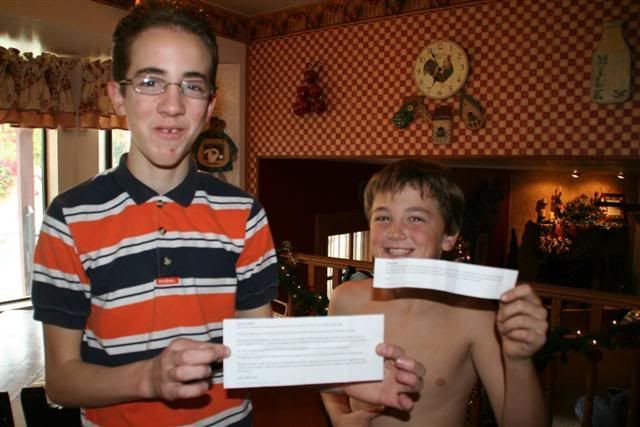 WOW! 62 comments! You girls really impressed me! I feel so loved! Now did you see just how easy it is to comment?!...now maybe I will see more of all of you...I sure hope so! As you can see I printed up 14 pages of comments and had the boys draw out names. Cody didn't want to smile, but I made a comment about a girl he likes giving him a kiss and he fought hard to hold it in. The winners are Briana and Julie! Congratulations girls! Send me your addresses so I can get your goodies in the mail. I hope you enjoy them! I honestly wish you all could have won....seriously, I do!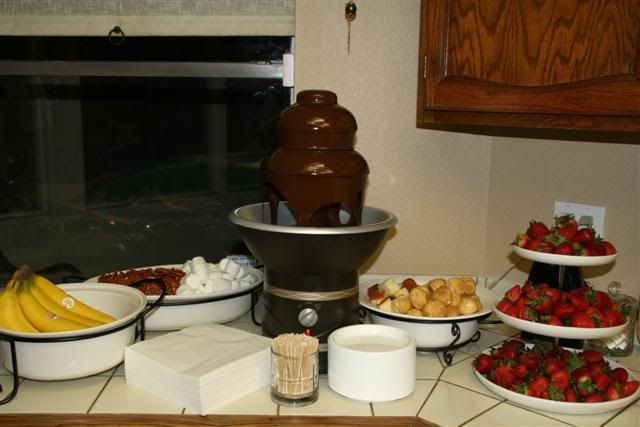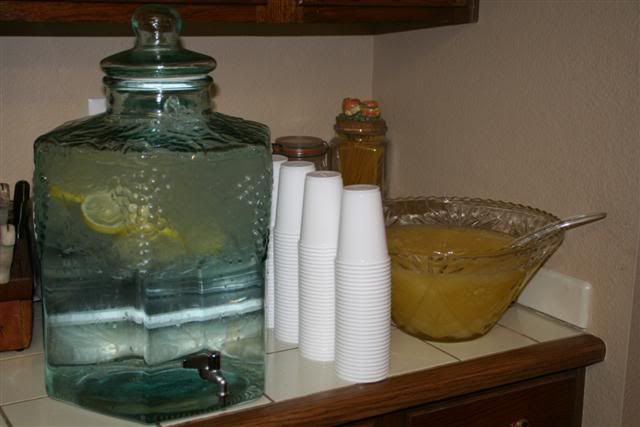 I slaved away for 2+ days from morning till late night working on the catering job. I made soooo much food! It turned out beautiful and sweet Camille was appreciative as were her dad and step mom who hired me. Now I have the money to finish my Christmas shopping. For that I'm so thankful. I'm glad I was able to be a part of making her big day special. There were only 2 casualties. I broke a nail and my nephew broke the lid to my glass water jug as we were bringing everything back in the house. So sad!
I would love to talk more about stuff but Mark, Chad and Sandy will be here any minute. They drove straight through 30 hours from Georgia to Arizona....and I thought I was tired...THEY are tired!!!