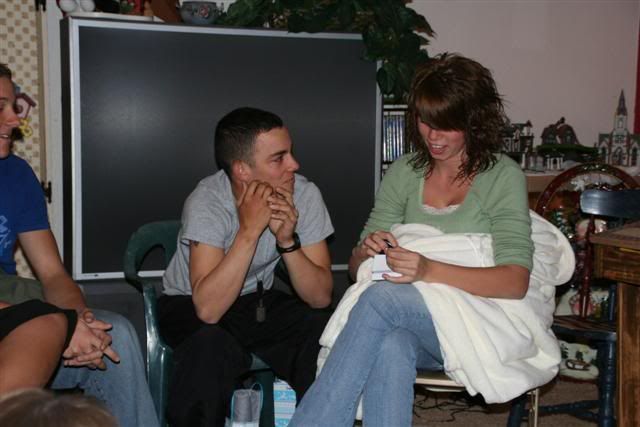 After we all unwrapped our family exchange gifts at the Christmas Eve party, Sandy had one small present to open. Good things DO come in tiny packages!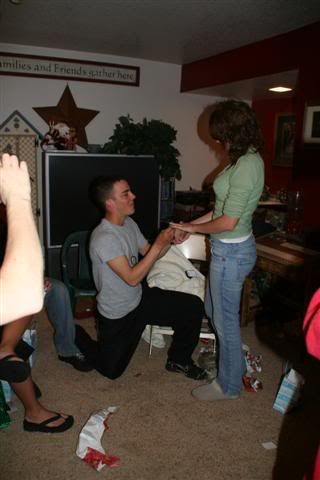 Chad got down on one knee in amongst the torn wrapping paper shred's with dozens of people watching and asked Sandy to marry him. It was so sweet to see it and have them share the experience with all of us....so neat for everyone!
They hugged, they kisses, they cried, she said YES! :o)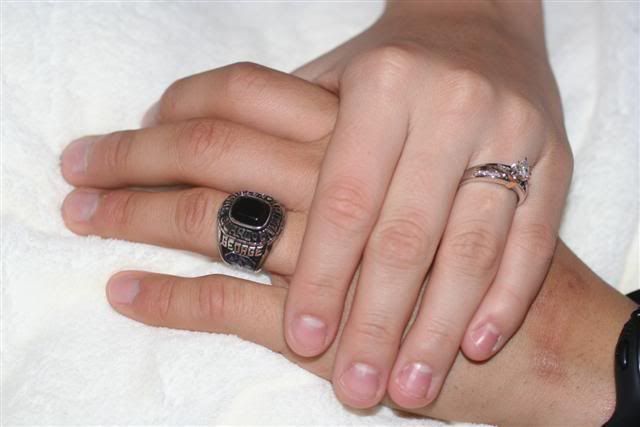 Here is a picture of her ring and also of Chad's basic training graduation ring.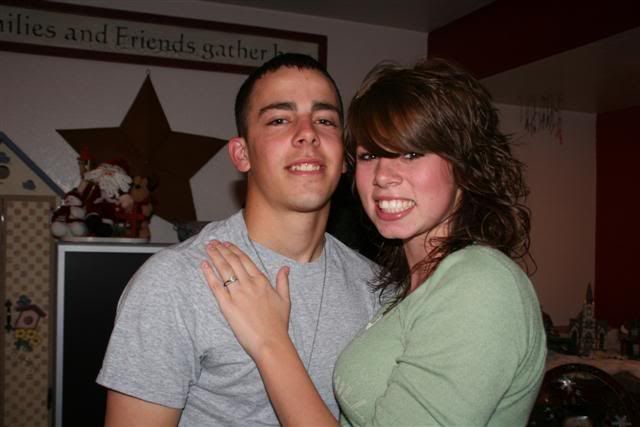 They are the cutest couple...don't you think they look great together?! I sure do!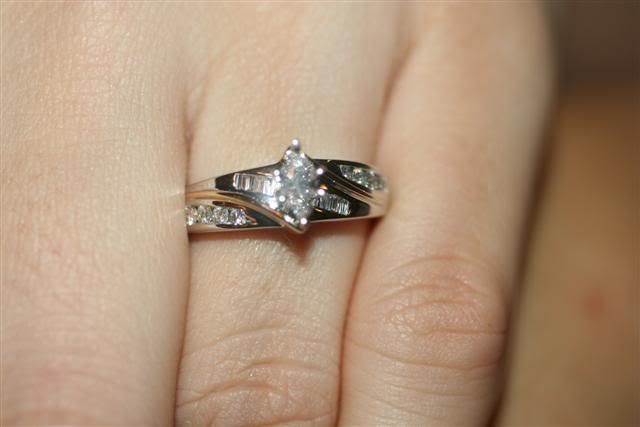 Here is an even closer close up. It's white gold with thin bands on yellow gold. I think it's a gorgeous ring and so does Sandy. She keeps saying "I love my ring"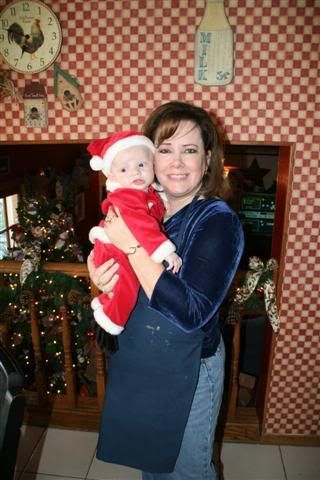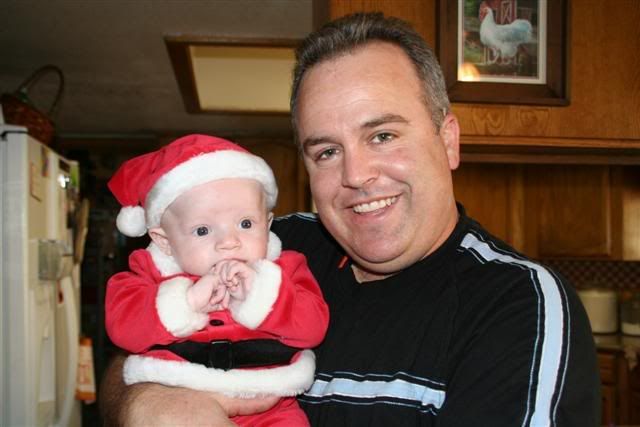 Yes...we even had an appearance from the most adorable mini Santa. Ignore the fact that I was wearing a dirty apron and just look how cute baby Mark is. We sure love that sweet baby...and we love Sandy, our newest addition the family.
P.S. More baby news...not only is Brittany having a baby in July, but so is my cute niece Nicole and my sister in law Tammy. July is going to be a fun month of welcoming all these new babies to the family. My other sister in law Mary Ann is pregnant too, but due before these other girls.
We had a great Christmas Eve party and a great Christmas day too. The boys are thrilled with their gifts and I even got a much needed nap this afternoon. I hope you all had a wonderful holiday with your families.
Life is good!