Mark, Chad, Sandy, Cole and Chad's friend Chris rode motorcycles up to south mountain the other night. Mark took like 50+ pictures. The silhouette of Chad and Sandy kissing with the city lights behind them is my favorite. I don't like to ride in the cold, so I'm fine with seeing it in pictures.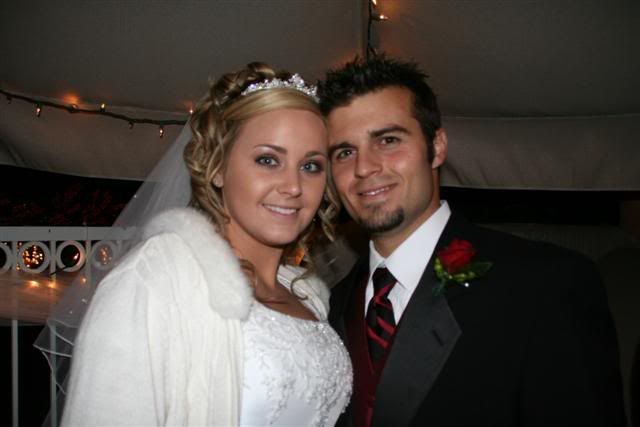 Last night we went to a wedding of our good friends son. We have been close to this family for so many years and have been on several vacations together as well. I sure the love the Stokum family. This is Landis who is not only handsom, but a great young man as well....and his beautiful new wife Keara. Their reception was outside...which normally isn't a problem here in Arizona, but we got rain, so the beautiful decorations and tables were abandoned as people huddled under whatever shelter was available. I wanted to get a picture of all of them, but it was pretty squishy where they were standing to be greeted. It was still a lovely reception, although a soggy one.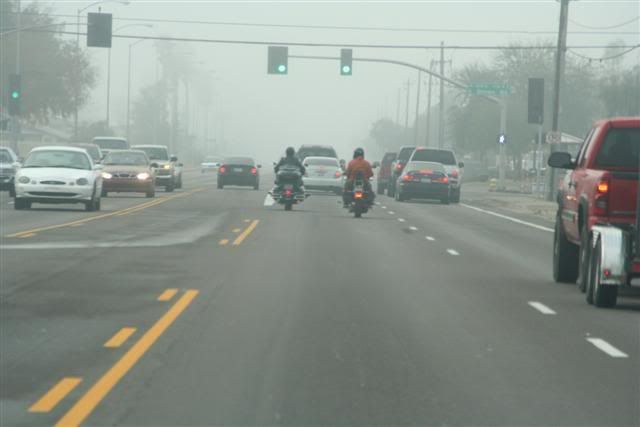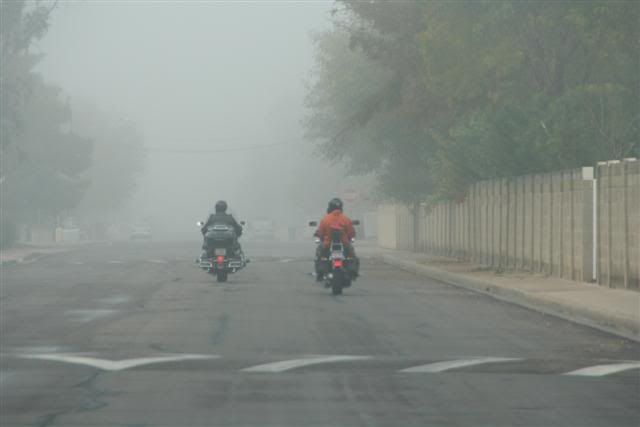 Every Saturday we go out to breakfast, but last Saturday we had fog. I know some of you see it all the time, but we never get fog, so I thought is was very cool! Still too cold to ride the bikes for me, so I followed behind in the truck and took pictures of them riding in it. I know...not the safest thing to do. :o)
I still can't comment on ANY typepad blog, so I'm sorry to all of you who think I'm ignoring you.
Elisha
...congratulations of the new baby! I'll add you to the list of July babies! So happy for you!