Trick or treat...smell my feet...just kidding...that's gross!
Halloween is officially over in the George house. It's 10:23 and everyone is sleeping. We had a carnival put on by the youth of our ward. I made a big pot of chili and 2 dozen cornbread muffins to share. There were so many adorable kids dressed up in costumes. It was fun to see. After that party I let the younger boys go trick or treating on the 5 streets that are right here by us, while I stayed home to pass out candy. I think they only did 4 of the streets. They came back exhausted, showered and went to bed.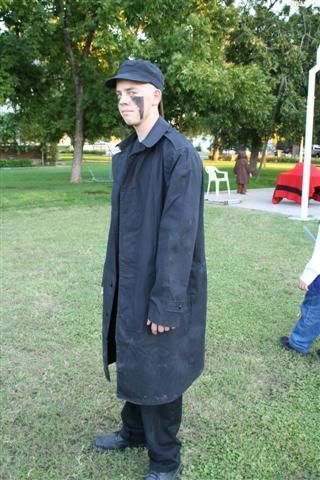 Kyle's age group was in charge of the haunted alley. I didn't go in it, but I heard some screaming so I guess they did their job.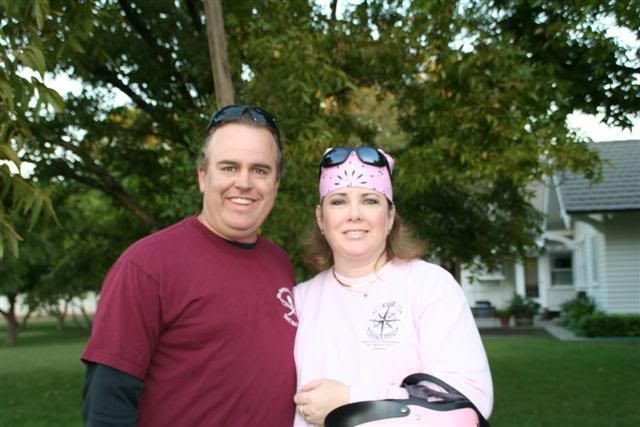 Mark and I were a biker and a biker chick (of course) I had stuff for that. I even wore my leather chaps..ha! I actually like this picture of us, so it will go in the keep pile. :o)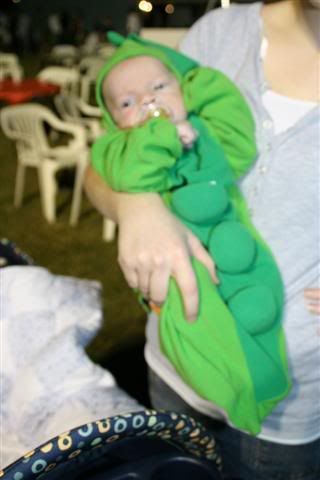 Brek, Brittany and baby Mark got there after dark. All the pictures of them turned out blurry, so I'm going to re-do them and pretend it was on halloween. He was a cute little sweet pea.

Cody was a "chick magnet" who is only holding up his shirt to cover his chest that he happened to glue a bloody bullet hole to...and no I don't know why he did that. Cole got to wear his costume in his class party at school. His teacher loved it so much she sent him up to the principal office to show it to her. Pretty funny!
I hope you all had a fun halloween. I am so darn tired and it took blogger a good 2 dozen times to decide to load any pictures at all. I guess I can't complain...it's free! :o)