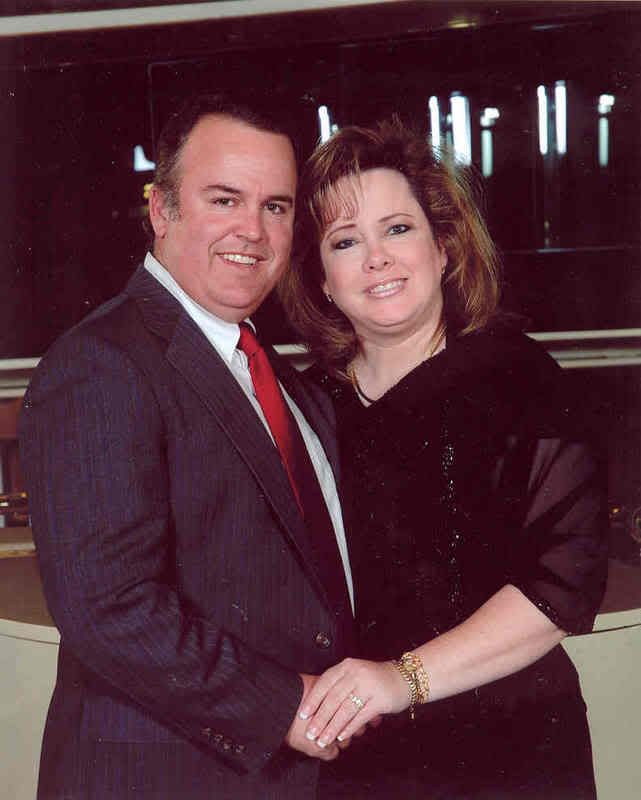 First, I want to wish my dear sweet husband Mark a very happy birthday. Wednesday, October 25th he turns 39. I love him so much and I hope his day is special. I plan to spend the day with him and cook him a nice dinner. I got him a flat screen monitor for his computer. His desk isn't very big so it was very cramped with the huge one on there. I can't believe I'm envious of a gift I got for him, since I too have a huge boxy monitor, but I know he is going to love it, so that makes me happy. I still need to set him up his blog, but haven't had any time. I WILL do it though.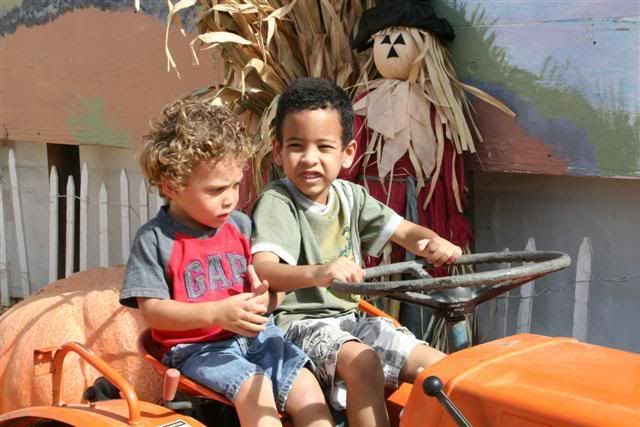 Today me and my sisters went to a pumpkin patch...not the good one out at Schnepf Farms. This one was not so great. We took Kaden and Preston, a boy Coleen takes care of. The kids were both "off" a little bit, so it made for an interesting morning. Julie leaves bright and early in the morning so we wanted to do one last thing together.


I brought the tripod so we could get some sister pictures. That part was fun.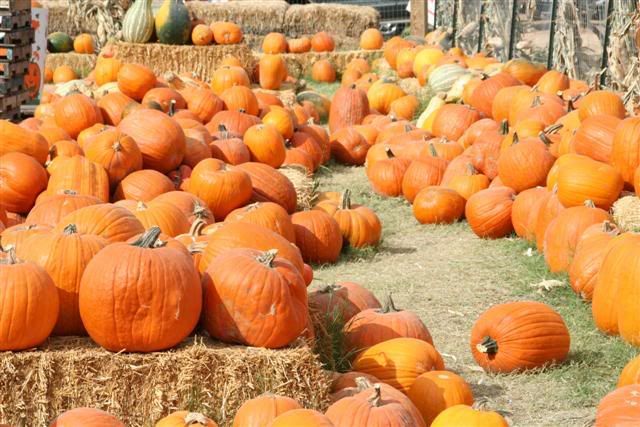 I love pumpkins...actually I love anything to do with the fall season. They had a hay ride from hell (excuse my potty mouth) but it was just terrible! It was SOOO bumpy that my bail of hay was sliding closer and closer to the edge of the trailer. I was scared to death. I quickly jumped over to Julies bail of hay thinking that the weight of two of us would keep in in place. On one of the bumpy turns one of the bails fell right off. We were bouncing all over the place and there really wasn't anything to hold on to, so we were so glad to finally get off that thing...horrible experience...but we couldn't help but laugh about it.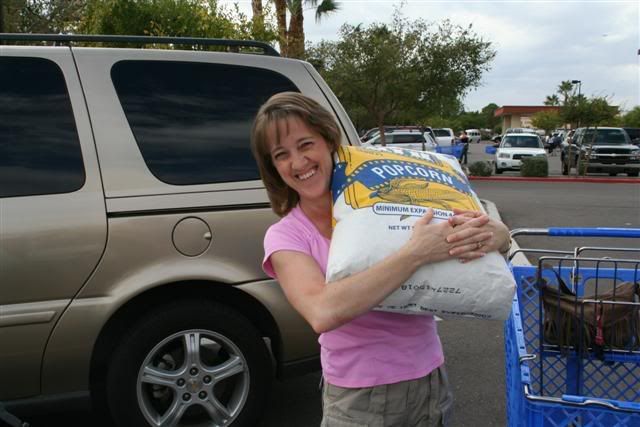 After lunch me and Rene' went to Sam's Club because I had to pick up some popcorn and reeses pieces for sticky popcorn that me and my friend Paula made 8 batches today for the teachers and staff at the elementary school. I had to take this picture of Rene' because she is not even 100 pounds, but she was able to sling that 50 pound bag of popcorn over her shoulder...just too funny! Heck! That thing is over half her body weight. She may be little, but she's strong!
Hey! Where is everyone??? There were 34 of you that responded to the fun little survey and I know that wasn't all of you, then you dissapeared again....come back...I miss you girls! Don't tease me....talk to me. :o)