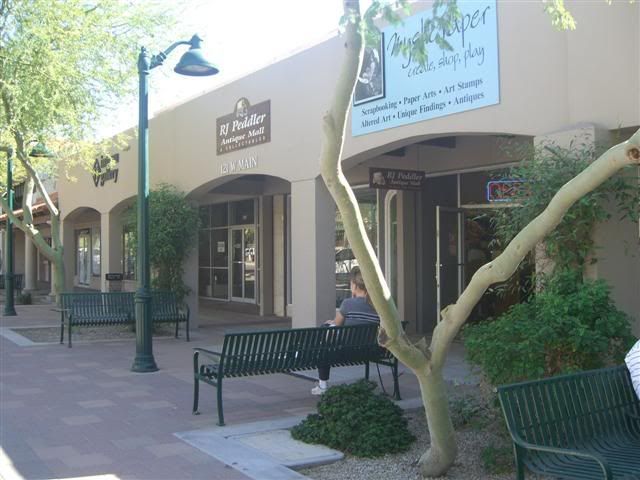 Today I went and met a group of friends at Sweetcakes for lunch on Main street in downtown Mesa. Six of us showed up. It was fun to eat and visit with them. While I was there I just happened to visit Mystic Paper and RJ Peddler antique store. Both are such fun stores!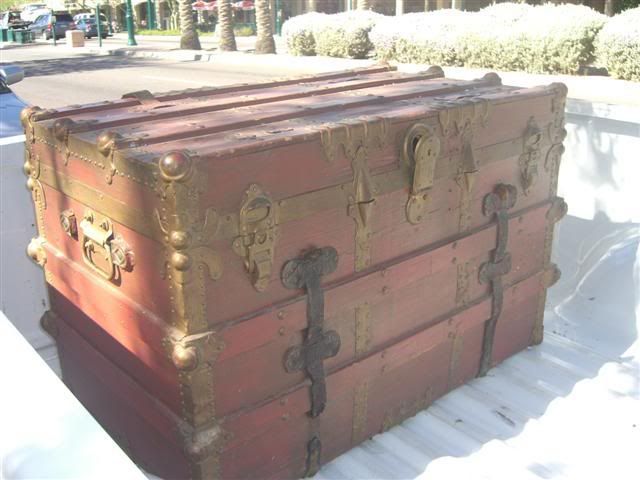 I got this very cool trunk for Brek's belated birthday present. He has been wanting an old trunk for a long time. This one dates back to 1918-1920. He LOVES it! I'm so glad!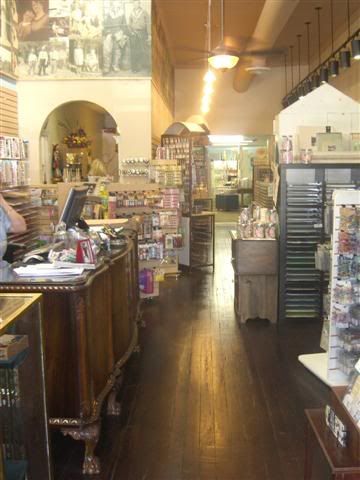 Isn't this the cutest little scrapbook store. It has so much warmth and charm. They were on the morning news the other day. It was fun to see them on TV. The girls that run it are very sweet women. If you haven't been there, you need to go. Tell them I sent you. Can you see the old pictures way up high on the wall? They are pictures from their families that they had enlarged and put up there. They were also lacquered to protect them. I absolutely love that they included family history as part of the decor...not to mention the fact that I love their old creaky wood floors....just beautiful!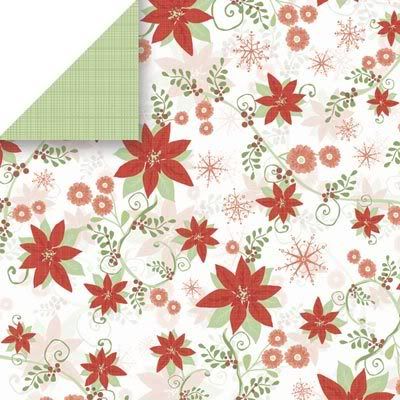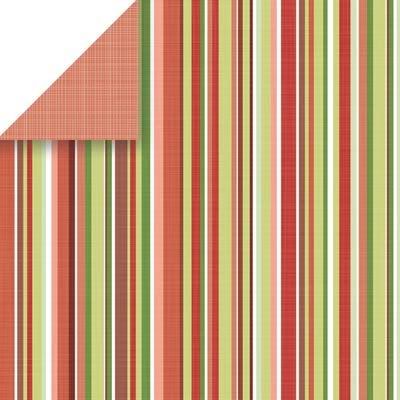 Guess what??? Today is a happy day!!! Chatterbox holiday paper is finally available on their
website
today. These are the two pattern papers I chose to make this years Christmas cards with. They are gingerbread flowers and gingerbread stripes. Love love love these papers! The base of the cards will be made with
Bazzill
cardstock in clover green. I will also be using Bazzill Applesauce cardstock. So now I need to clean my scraproom AGAIN so I have room to work on them when the paper comes in. In the mean time I need to make Cole's Halloween costume. Brace yourself...I'm going to sew....on...FABRIC! Besides paper, costumes are the only thing I really sew. I also have some painting to do on it...another reason for needing the clean room.
Mark has been home sick today...apparently Cole gave it to him. He never gets sick, so he's not having the good day that I've had. I was driving down my street today and I had a huge smile on my face as I drove past all the houses that have their winter grass up...seriously...green grass makes me beyond happy. Most of my neighbors planted at least a week before we did, so ours is not up yet. I can hardly wait to see it sprout. I'm so easily amused!
I hope you all have a fabulous weekend!