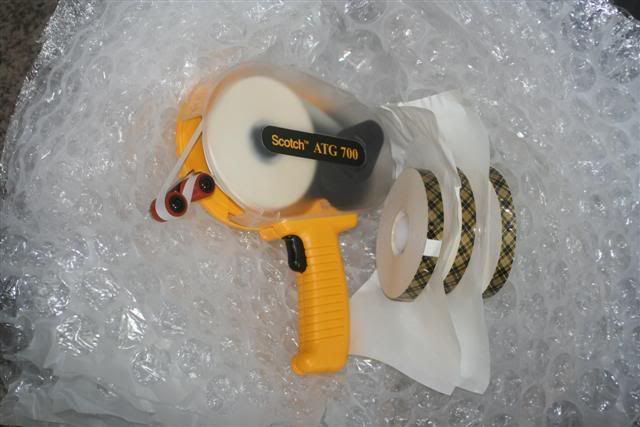 Meet the
Scotch ATG 700
. I got this bad boy in the mail. It came in this HUGE ball of bubble wrap and plastic. I'm not lying when I say it took serious effort to get it out of it's bubble cocoon. After much effort on my part, I gave up and gave it to Mark. He took his carpet knife to and it was free. What I love is that the
tape
is a whole 60 yards long. I got the 3M 908 Gold 1/2"X60 yrds. I wont have to refill for quite some time. It works like a hermie or an orange duck, but the double stick tape is stronger and you have to use the trigger.
Look at the size comparison to my purse. It's GINORMOUS!...yes that is a real word....at least in my mind it is. :o)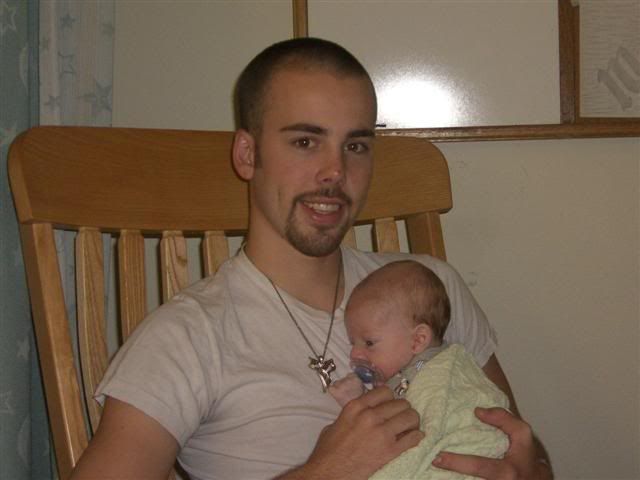 Good news about baby Mark. He has been moved to the CCN (continued care nursery) for babies who are less sick. He had his broviac line taken out yesterday and hasn't thrown up at all. Brek and Brittany are taking a CPR class tomorrow and have been given a go-home check list. If everything continues to go well, he could get to come home in a matter of days. Mark and I spent a few hours with him last night....feeding and holding him. He really is the sweetest baby.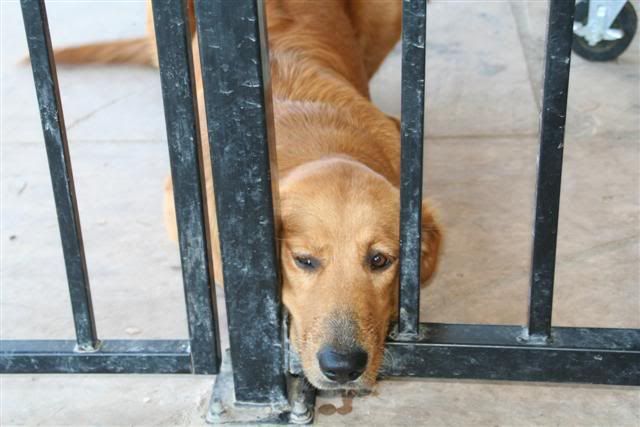 Say good-bye to Pumpkin...We gave her to a guy to has a male golden retriever because we just couldn't take it any more. She is happy to finally be able to play with a dog that has her kind of energy. She is a gorgeous dog, but clearly not worth the destruction she caused. Plus the other two dog didn't like her because she jumped on their backs all the time. Cinnamon is too old to have her doing that. They haven't been able to use the back yard at all because of her. Let me just give you a run down of things she has eaten or chewed on that I can remember off the top of my head.
the weed whacker
the lawn mower bag
both propane lines to my new grill (you can click on the June archive to see the grill...it's mondo huge!)
the BBQ tools
patio furniture
a couple dozen boxes of candy canes
all the pool toys and pool tools
shoes towels and clothes
trash
my broom
my coffee table
the door frame
the concrete
the new AC unit
the laundry room wall
the patio support beams
the stucco walls
she was literally eating my house.
For obvious reasons we really had no choice. She cost us a small fortune in damage. My stress level was through the roof. We just don't have the 2 years of patience it takes to see this breed of dog through the puppy stage. I love her and I miss her, but I'm so glad she's gone. (I know...that sounds mean)