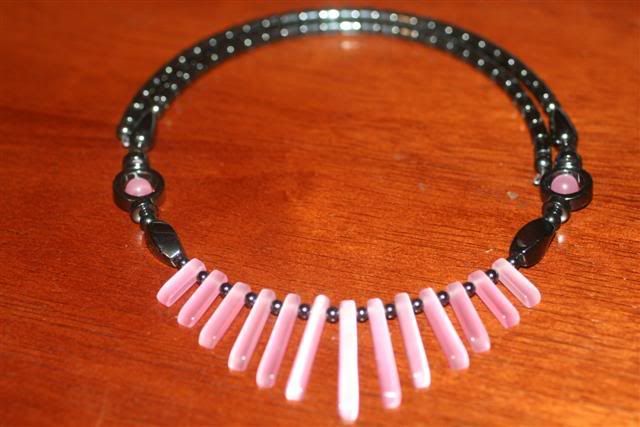 This post is dedicated to my husband Mark's Canyon Ride with a couple of his friends. Blogger never lets me put the pictures in the order I want, so humor me. This is the necklace Mark picked up for me on one of the Indian reservations. He saw the pink and knew I'd like it. :o) Good man!

Meet his good buddies Nick and Dennis. Apparently they liked the hole-cave in the mountain. Mark's not here to tell me how it really happened, so I'm improvising. :o) There is a bigger group of them, but these 3 were the only ones that could make this trip. These guys go riding together every Thursday, an occasional Saturday and a yearly big ride. This year it was the canyon ride. They rode 500 miles each day for 3 days so they put in just over 1500 miles and got to see so many things. They ate out a few times, but Mark cooked for them most of the time at their camp spots along the way.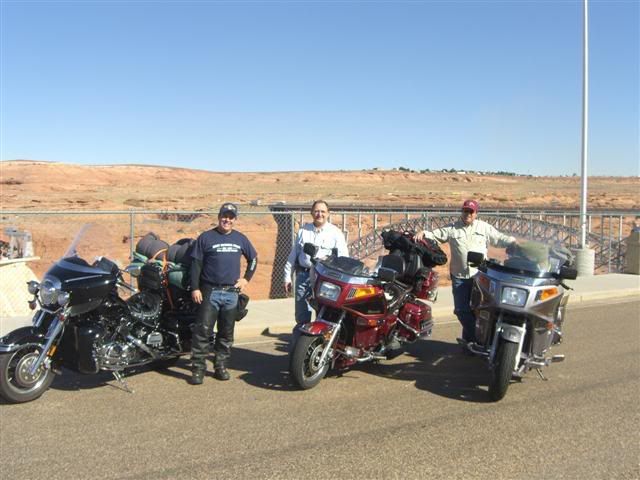 I know this one is at the Glen Canyon Dam...only because I remember it from when he wanted me to take the tour and I said heck NO! I'm kind of a freak about stuff like that. He thinks it's cool...I think it's creepy.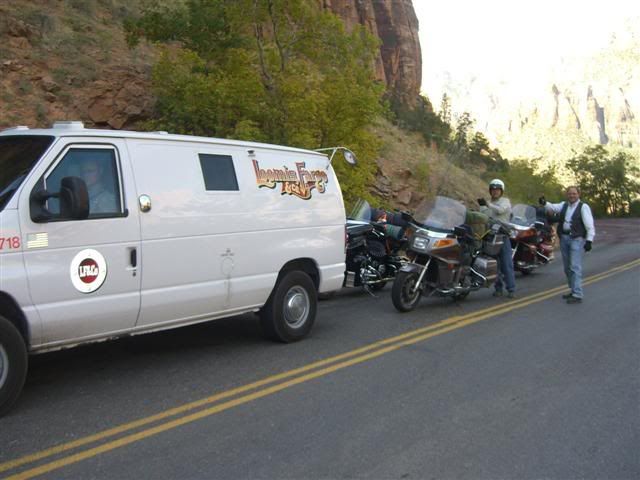 Here they are pretending to hold up an armored truck while waiting in a traffic jam. Something tells me the driver doesn't find it funny. Isn't this illegal anyways...even though their "guns" are their fingers??? :o)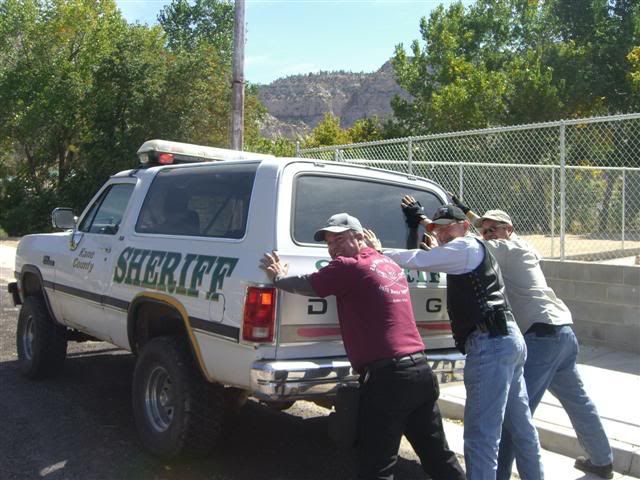 See!!!! I told you it was illegal...dumb boys! ...hee...hee...

Yep! He likes to take pictures while he's driving. They are usually some of my favorite pictures although probably not the safest thing to be doing. Riding a motorcycle is really a two handed activity.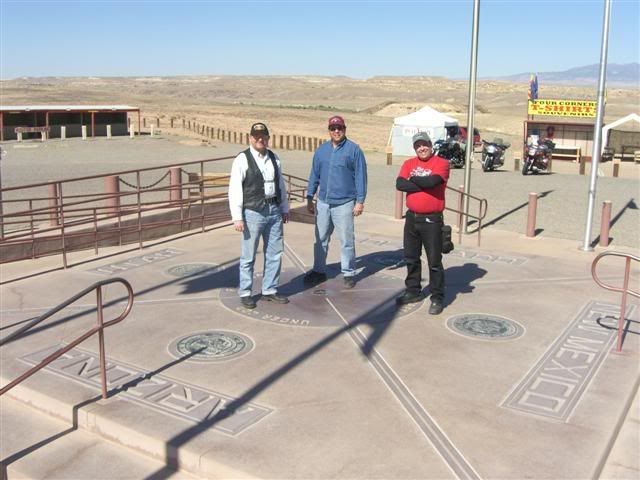 I've never been to the 4 corners. I'm kind of jealous about that one....and going to Zions National Park. I'll go some day...just not on the motorcycle. My kaboose can't take that long of a trip.


WOW! I've never seen Red Canyon either. Those rocks are even redder than the red rocks of Sedona....very cool!
Well that's all the pictures blogger is letting me upload. They took a bunch of pictures...some pretty funny ones and some that are just plain pretty! I'm glad he got to get away for a couple of days and do what he loves with his friends. He works so hard and deserves some fun!
(if you leave a comment it will make him a happy man!...thanks!)