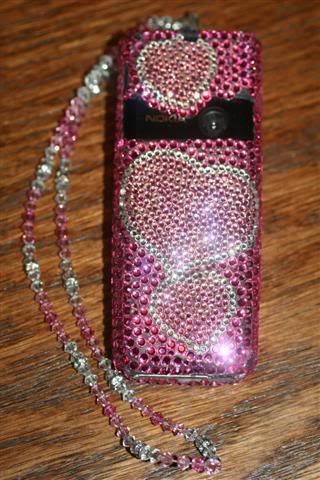 I went to Michaels today to pick up some jewel-it glue because my friends daughter dropped my phone a few times, so I had to do some repair work and glue back on more swarovski crystals. Now looking at the picture I see that I still have a couple more to do. Mainly the corners were really messed up. It should be dry and ready to use tomorrow.
While looking for glue I found this way cute salt and pepper shaker set that was 30% off, so of course I had to get them...so cute and cheap...plus it's a nice addition to my collection. I seriously love salt and pepper shakers.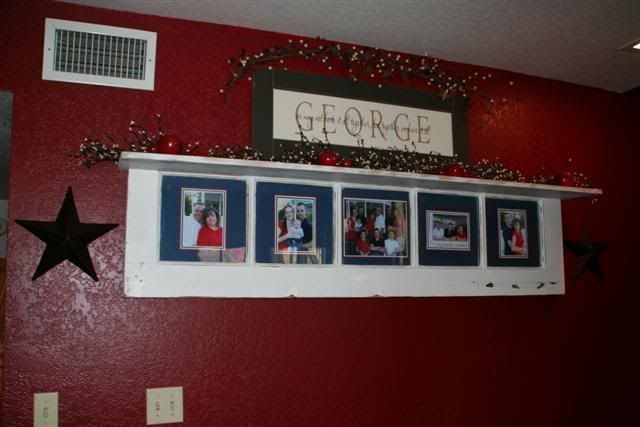 Here is a little better picture of my wall. I re-took the picture in the day time. Still dark, but better. I sure love it!
Mark called me up today to tell me that him and the guys (biker friends) were going to Tia Rosa's for dinner. He did it just to rub it in and get to me. He's such a stinker! I showed him and took Cody and Cole a half an hour before they went. It was fun to visit and eat with my little boys. Kyle was at a basketball game, so he didn't go with us.
What does one watch on TV when American Idol isn't on? I watched Reba....yep, I like it...just a cute show! Now I'm headed to bed to with the remote to watch the food network. If I can't eat this late at least I can watch people making good food. I'm down a total of 5 pounds...slow progress, but still progress. It would help if I'd stop eating these candy cane kisses. I have quite a nice stash of them....so good!
I'm not sure why exactly, but I've been in a good mood today. I just chose to be happy and had a smile all day. Mark did fix my toilet today, so now I don't have to stick my hand in the tank all the time...so glad about that. Blessings come in strange ways. :o)