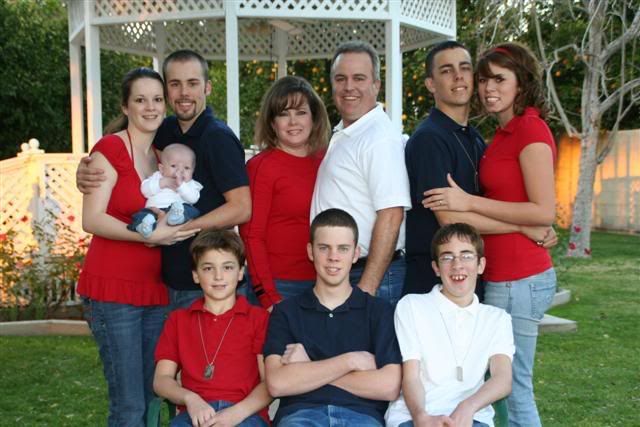 Probably the best of the 104 pictures we took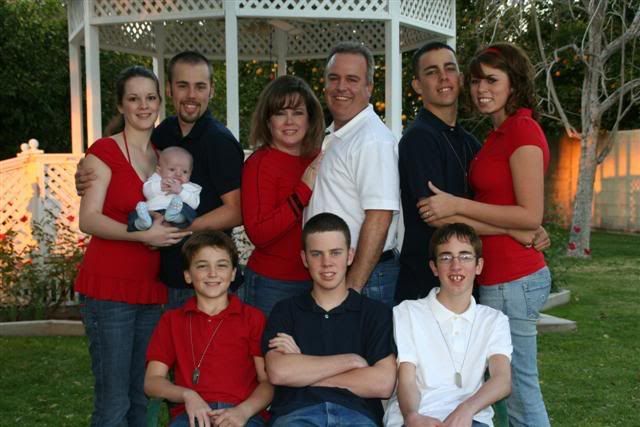 I would really like this second one, but it's too dark. I need photoshop!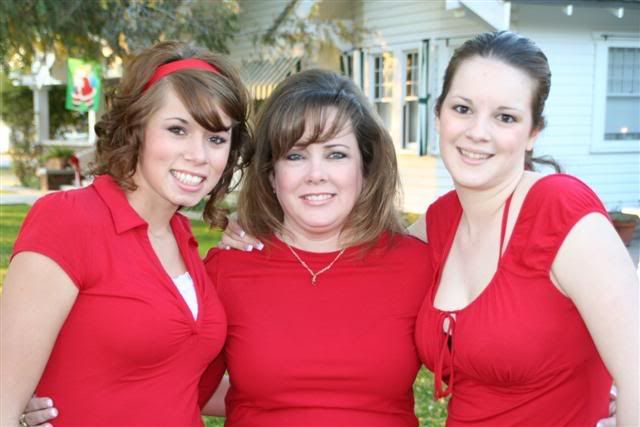 Me and my cute girls...so fun to finally have some girls!
Glad my boys have great taste!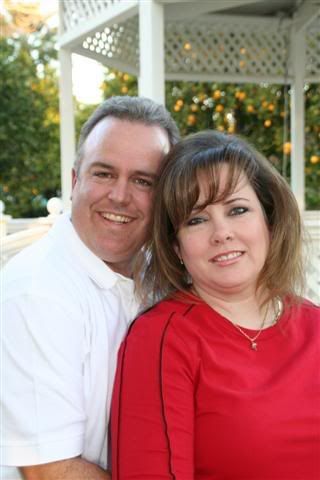 Mark CAN cooperate on occasion. :o)



Cody, Kyle and Cole...love my cute boys!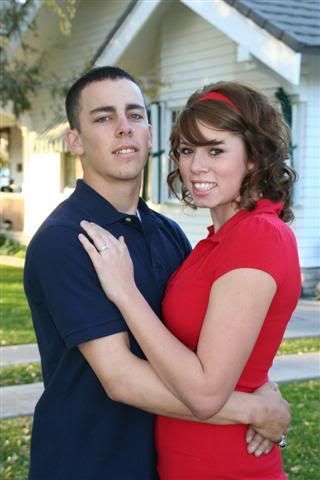 Chad and Sandy...they just don't take a bad picture.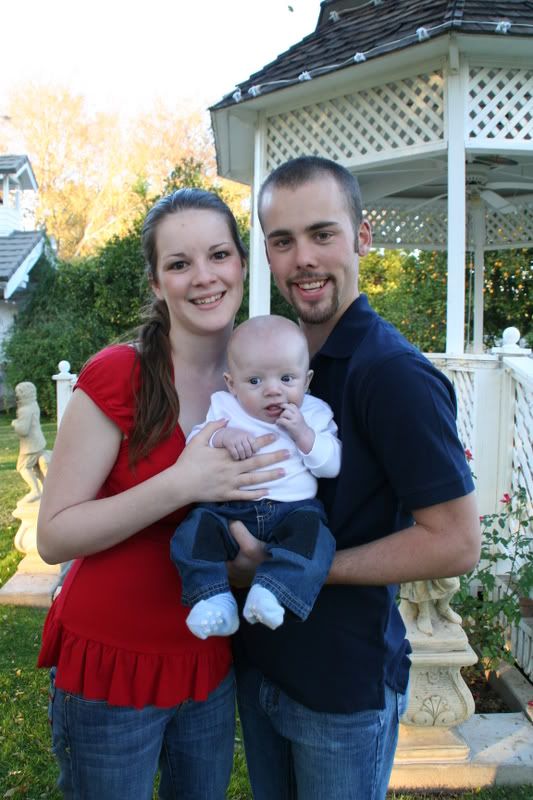 Brittany, Brek and baby Mark (and baby in tummy too) CUTE family!
I haven't printed any pictures yet. I'll show you what it looks like once I get them in the window frame. Jen...I take all of our family pictures. If I'm in them we use the tripod and remote. Chad did take all the ones of me and Mark though.
I hope you all had a fun and safe New Years Eve celebration. We chose to stay home and celebrate as a family in an effort to avoid the stupid drunks on the road. We ate, watched a movie, took the tree down, ate some more, played bingo...yes bingo!, ate some more, drank some caffiene free pepsi and some crystal light, played settlers of catan, rang in the new year with all of my kids, grandbaby, a few of the kids friends and my niece and nephew that we were watching while their parents were brave enough to be on the road with the drunks. I went to bed at 1:00. Yep! We're hard core partiers. LOL! Brek and Brittany and the baby spent the night over here and fell asleep at 2:30 and the niece and nephew still hadn't been picked up yet. We have no idea what time they came to get them. I woke up to Mark cooking breakfast and now him and 9 kids went target shooting. They do it every new years day. The boys are pretty good at hitting those clay pigeons. So now I'm home alone and plan to clean up my bedroom...then start on my scrap room...both are a huge disaster...honest...it's pretty scary. I may not even be able to finish the bedroom today.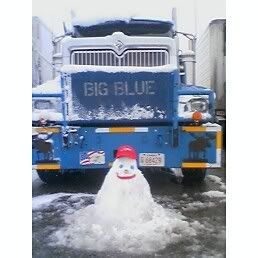 This is how my brother in law Steven spent New Years Eve. He is a truck driver who was stuck in Kansas with a truck full of de-icer to take to Denver, but the road's were closed down for a bit. Ironic, huh?! What does a truck driver do while their stuck??? Build a snowman in front of their truck! I think he did a great job! The lady truck driver next to him built a snow woman, complete with boobs. I would have loved to have seen that...too funny!
I've got to stop avoiding the work ahead of me, so I'm out of here....I almost forgot...Chad and Sandy were driving my truck Saturday night and were in a car accident. They were hit by a car that ran a red light. They're not hurt, but my truck is not drivable. We had it towed to my house. Our insurance company hasn't come out to do the claim yet. The other driver had NO insurance! Hello people...it's the law! I hope it's fix-able. I love my truck....I need my truck! Trying to stay positive. 2007 is going to be a great year, right!
I still can't comment on Typepad blogs...sorry!