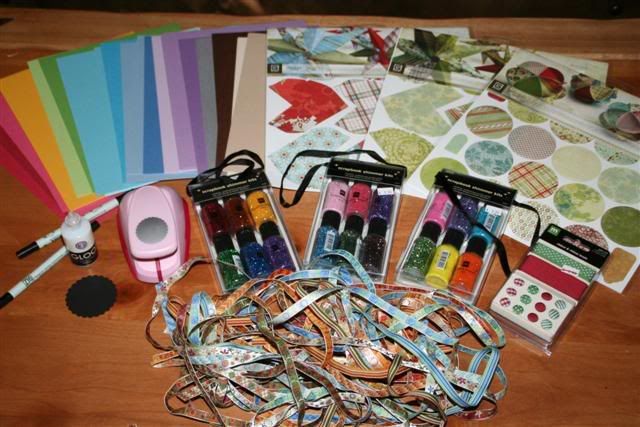 Seriously...I have no self control. Without my knowledge my truck just steered my right into the parking lot of the scrapbook store. You know that feeling when you've been driving and you can't remember whole big sections of the ride or how you got there? However I did get out of my tuck and entered the scrapbook store of my own free will. I thought I could behave a just get a page stamped, but NOOOO! All that fun new stuff that was just released is hitting the stores as we speak. Everywhere I looked there were more beautiful things. How much will power can one obsessed scrapbooker be expected to have anyways??? The paper is the new Bazzill bling...and boy does it sparkle! Basic Grey game out with these amazing ornaments. I can't wait to make them. Making Memories has the very fun shimmer glitters. They are stinkers with the way they package things, because I like certain colors in each pack. The punch is the coolest thing! It's bigger than you'd think. I love it. Plus I need some new journaling pens. A son of mine likes to BORROW my pens, but is not so good at the returning part of the borrowing agreement.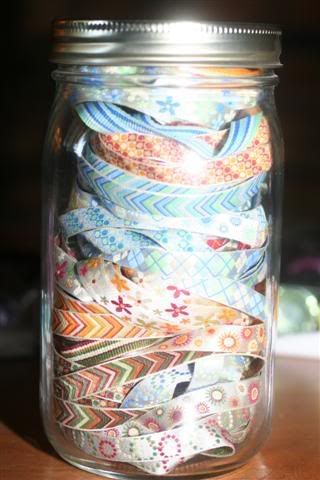 Ribbon...oh for the love of ribbon! Seriously, I can't get enough. I had one jar left over in my collection and this beautiful ribbon filled it nicely!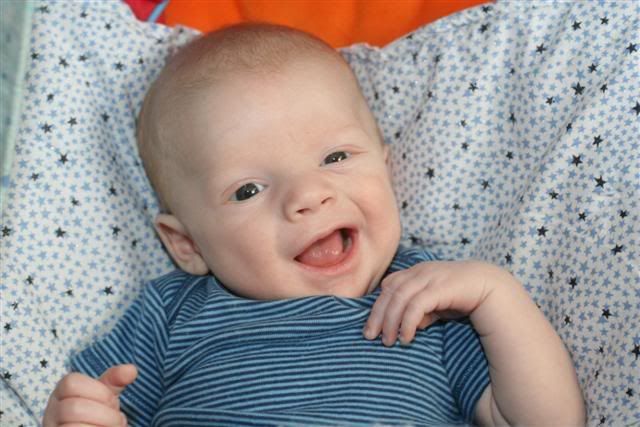 Made you smile didn't he??? I actually captured a few smiles on the camera today. How can you not be happy when you look at him.


You can't help yourself can you? Just SMILE!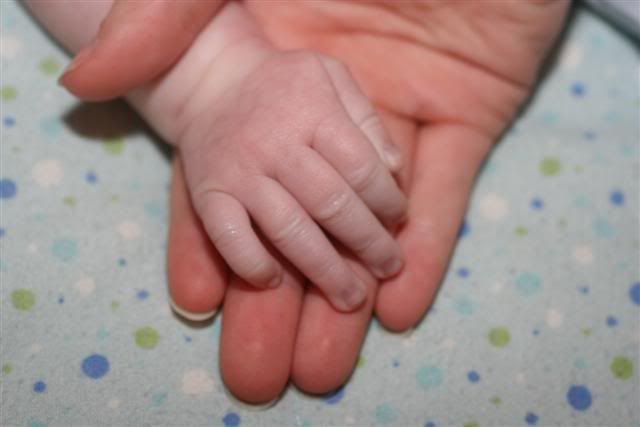 I so love his teeny hands!

This is just the sweetest baby and I'm so blessed to be his Grammy!
There were some of you that asked me where to buy vemma. Click on my
website
, then click join vemma now (it's free). It will direct you from there. You can also click on the order and info button to learn more about the product. I like the 30 little V2 bottles...easy to use! They have a 100% money-back, risk-free, empty-bottle guarantee. I've been on it for 4 days now and I can honestly say I feel more alert today than I normally do....so I'm excited to see what happens.
Heading out to a high school football game!
Have a great weekend everyone!