Get this! I just wrote this whole post and POOF it was gone when I went to publish. Some error....grrrr! Then blogger wouldn't let me upload pictures for a good 30 minutes. Trying this again. If it doesn't work, I'm going to bed. Too darn tired to try a third time. Crossing my fingers, ankles and my toes!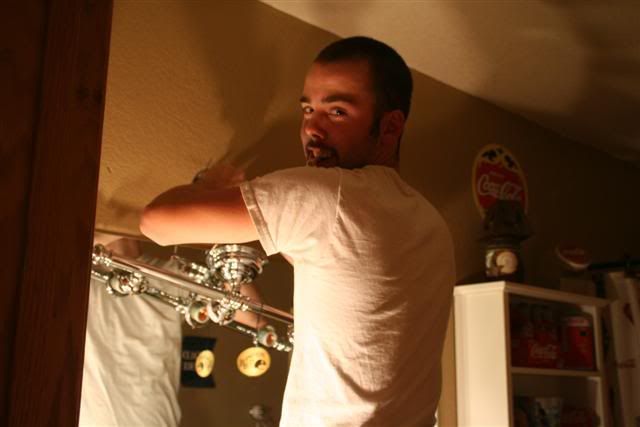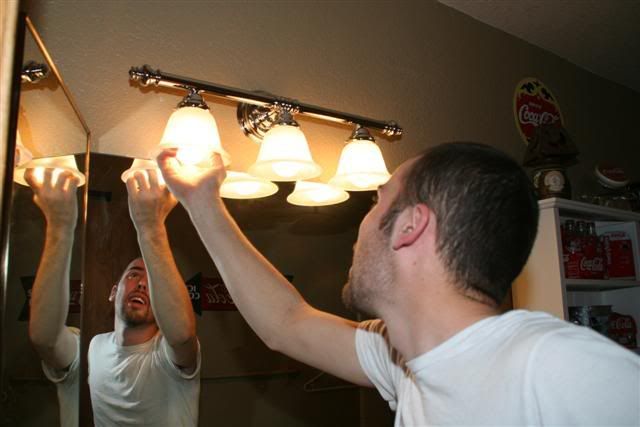 Do you remember way back in June when I painted two of the bathrooms a spa blue? Well I bought light kits for all 3 bathrooms, but the Coca-Cola bathroom light has been in my closet all these months. Brek is working as an electrician. Tonight he said "I can put that up for you mom." It was cute! Thank you boy! I love it!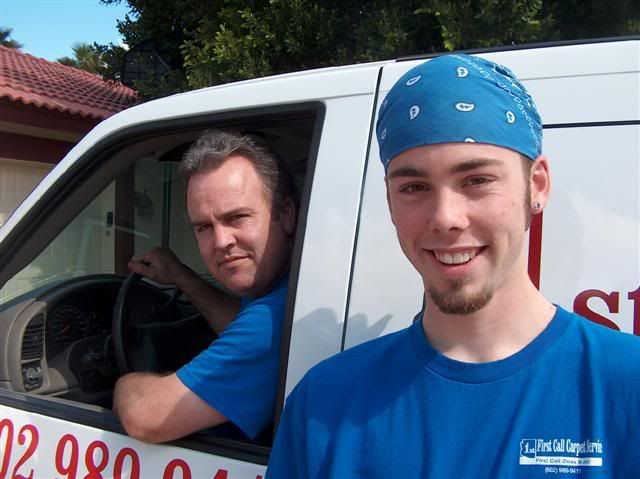 (From when Brek worked for us)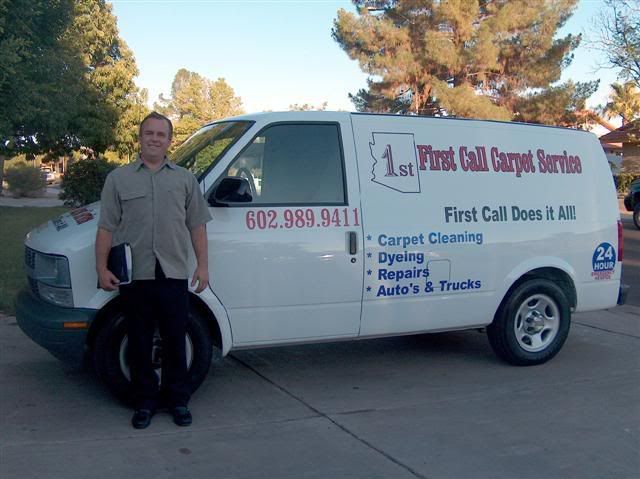 A few people have asked me what we do for a living, since I've mentioned that we own our own business. We own and run a truck mount steam cleaning business called First Call Carpet Service. We have been in business for 10 years and Mark has been cleaning carpets for 16 years. We have 2 vans that run full time and 1 truck that runs part time when we need it, so we are a small company. If any of you Arizona girls ever need your carpet, upholstery or cars done, give Mark a holler and he will schedule you in. (602-989-9411) He's not one of those crooked guys that quotes you a price, then walks out the door with major damage to your pocketbook. Honesty and good work has always been important o us.

Okay...so I changed my mind. The other picture had too much glare on Chad and it bugged me, so I switched to this one. I ordered wallet prints from

winkflash

today. It was .39 for 4 prints to a sheet. I asked the lady at Wal-Mart and she said it was .58 for 2 to a sheet....well no ma'am...I don't think so. I can't afford that. In our business it's feast or famine...currently famine, but next month could be feast. We never know. It just depends when our bigger accounts decide to pay us. Jen asked who took the pictures. I brought my camera, tripod and a button pushing nephew. I set it up and he snapped away...whala!
Thanks for all of the sweet comments. You guys are the best...honest!