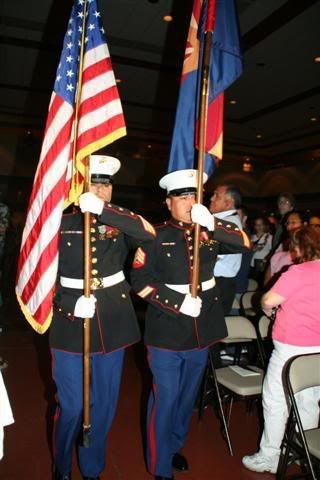 My handsome graduate boy, Kyle who worked his tail off taking extra classes and a heavy load to graduate a year early. I'm so proud of him! He is such a great young man. So far he has been the easiest teenager. Perhaps he learned from watching his naughty older brothers when they were younger. :o)
I love you Kyle!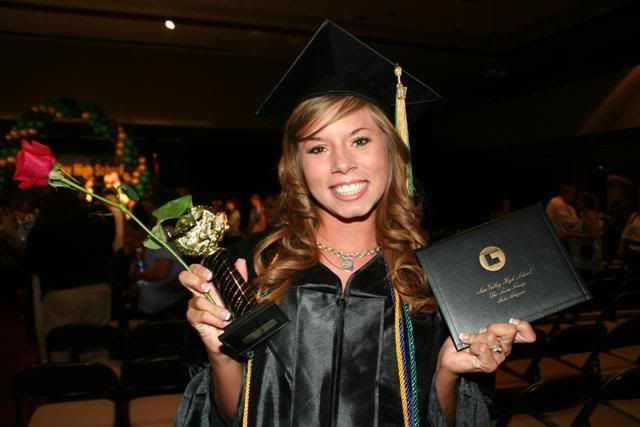 Cute Miss Sandy with her diploma and awards. I've already mentioned all the amazing things she's accomplished this year. She's a great girl. We are proud of her too!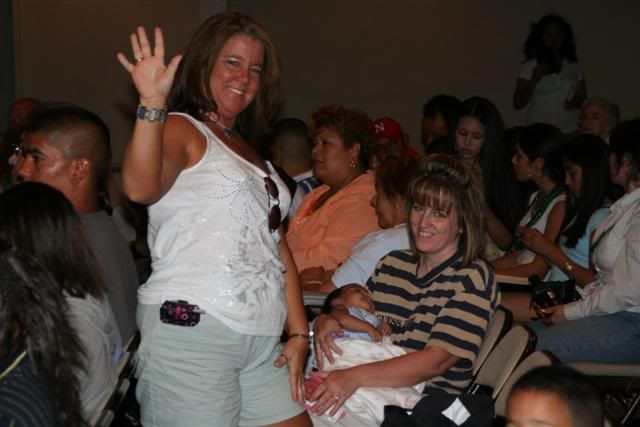 My sisters Julie and Coleen with foster baby, Maryella (top of Kaden's head) who came to be a part of our cheer section.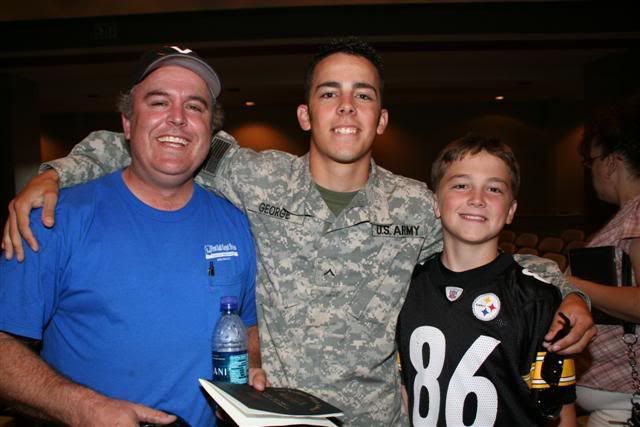 Mark, Chad and Cole
(Cody stayed home...said it was too boring to go. Whatever!)

Proud parents....tired parents! Mark came straight from work. I had my hair up because I had been preparing food all day for the celebration BBQ Friday night. I thought I was being nice to keep my hair out of the potato salad. :o) Neither one of us were looking our best, but we made it in time to get good seats.
My sweet boy loves his mom. :o)
Afterwords, Mark went on a motorcycle ride with the guys. Me Julie, Coleen, and Cole went to Taco bell for a quick bite to eat. Chad, Kyle, Sandy and their friends went out to dinner to celebrate. I bet their having a blast together.
Time for bed. I have to get up early because I have lots more food to make and prepare for the party....oh and the cleaning...ugggg... :o)