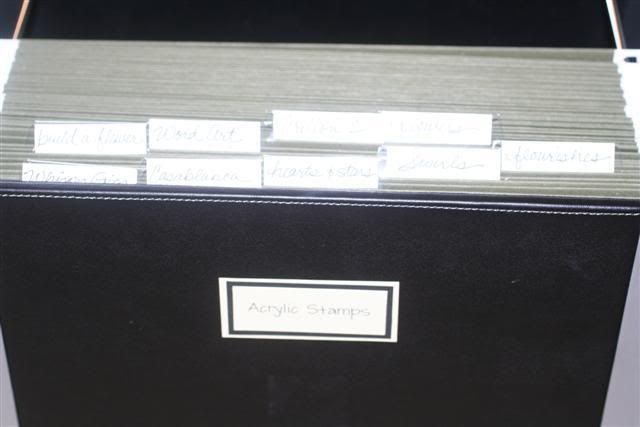 All of my wood mount stamps are stored in the baskets on the small bookcases.
Amy (aka the organizational queen)
came up with this solution for storing acrylic stamps, so I put her idea to use with mine. I don't have very many sets, but the ones I do have now have an organized new home. I got this file box at Target 3 months ago and finally got it organized this morning.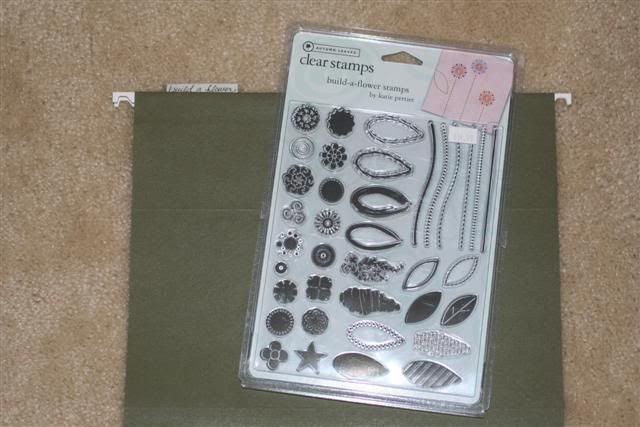 Each set has a hanging file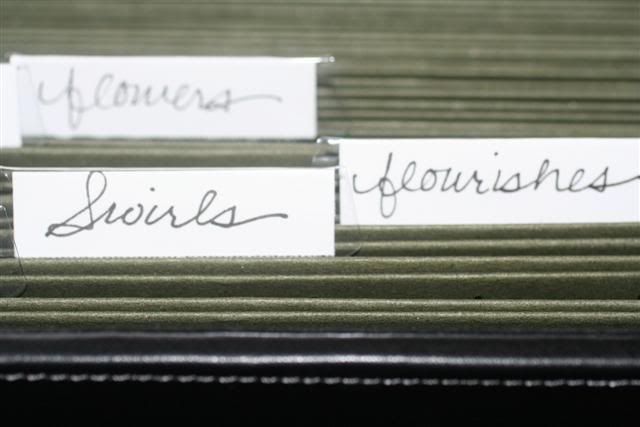 I usually type labels, but to save time I wrote them. The lid stays on anyways.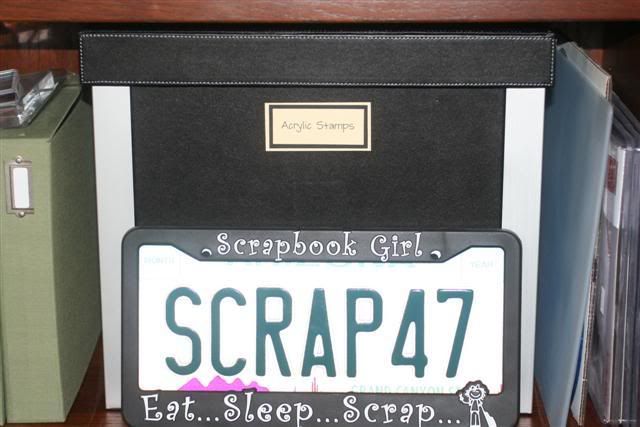 The file box fit's nicely on the big bookcase. Amy and I both have a love for organization, as do so many of you. It's great to bounce idea's off each other because there are so many ways to organize and not all things work for everyone. You're bound to find something that is perfect for you.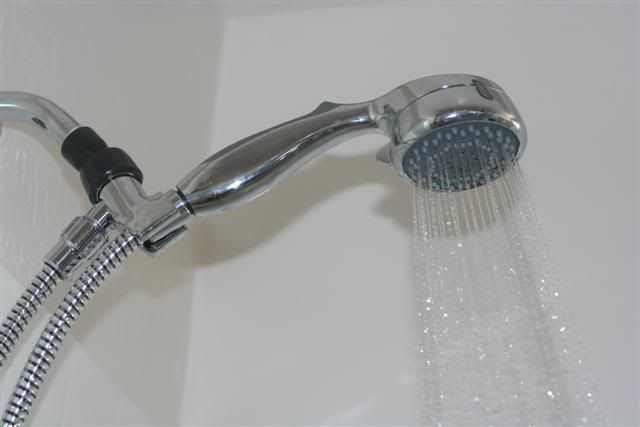 Do you see that? Yep! It's the new and much improved shower head. Mark ended up installing it Saturday night after his father's and son's camp out, so I didn't have to do it myself. My first good shower was Sunday morning. It was wonderful...refreshing...and I was able to rinse all the shampoo and conditioner out of my hair! So grateful for small blessings.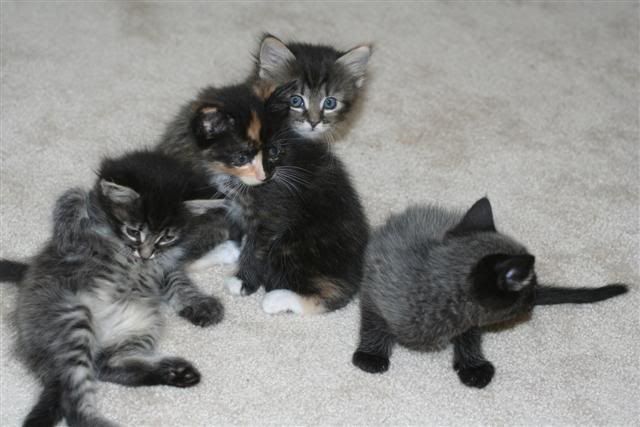 Meet Storm (gray with black ends), Missfit (orange on her face), Smokey (peeking out in the back) and Bandit(licking his tummy). The kitties are getting big, cute and very playful. Hopefully they will be ready to go to new homes very soon. It seems that people are only interested in the girls so we will have a hard time getting rid of Bandit all because he has an extra package...poor little guy.
FLUFFY GIRLS UNITE
Mindy had a good idea for those are us who are on the "fluffy" side. That we can be a support group to each other. I'm thinking of it being more of keeping each other accountable for exercising and daily water intake. I'm not even going to stress about the weight part of it because that's just too much pressure on you girls and on me. I know I need to exercise everyday because I eat everyday. Makes sense to me. It can be as simple as going for a walk. You don't need special equipment for that. I also know I don't drink nearly enough water (and it shows in my dry skin). If we all do these 2 things the weight will start coming off, and we will just consider that to be a bonus. Our goal is to get healthy(er). I still plan to eat my normal foods...just smaller portions. In my mind life is too short not to enjoy food. So what I'm wondering is how many of you would be interested in checking in with me on your progress...like how many minutes did you exercise today and how many glasses of water to you drink?
Amy
created a work out log book to keep track of her exercise routine (rep's and stuff) with a download on her blog. She is NOT a fluffy girl, but she does want to get tone and have more energy. I will make something that works for me so I can track my exercise minutes and glasses of water. It would be a good idea for anyone who wishes to participate. Let me know and we will go from there.