Tonight I had a crafty class at church. We made these cute flags and I got to meet and visit with some very nice girls that live here in Maricopa. They invited me to go to their monthly late night crop at Recollections too. That will be fun!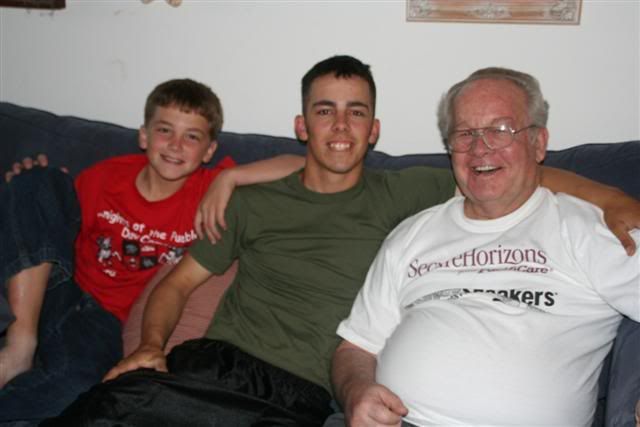 Cole, Chad and Grandpa Peters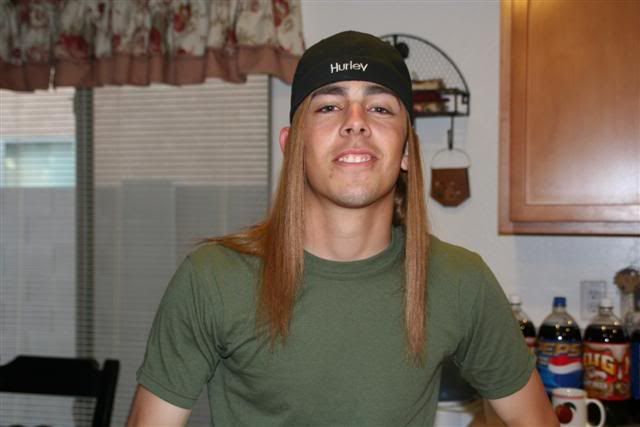 Chad was playing around with Sandy's hair extensions. He would not be a pretty girl. It's kind of creepy! LOL!


I don't know what it is about boys, but you get them all in a room and they some how get the overwhelming need to wrestle each other. Miss Sandy showing off her muscles by pinning them all.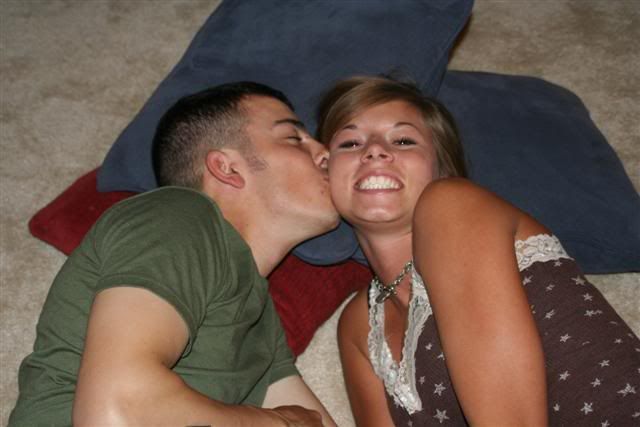 A little smoochy while watching Jordin win American Idol last night.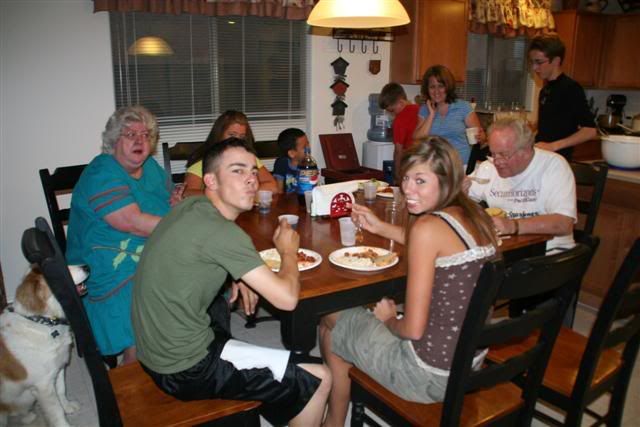 I had my family come over for an Italian feast. I made spaghetti, fettuccine alfredo with grilled chicken, salad and garlic bread. My sisters brought dessert. It was all great!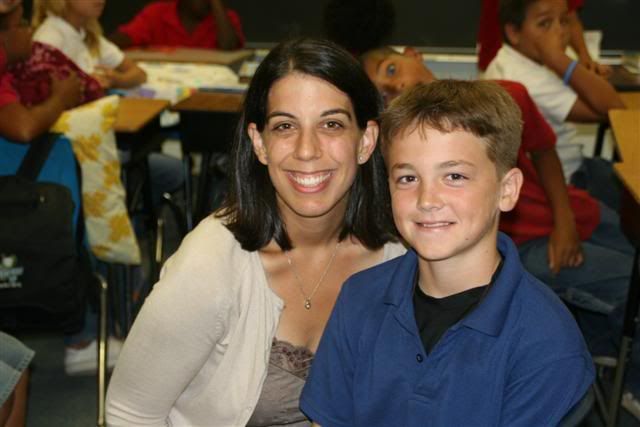 Cole and his teacher Mrs. Witte. I went to his school today because he was getting 2 awards. One for getting on the honor roll and one for perfect attendance. My little guy worked really hard since we moved here. It started out pretty rocky. Not real sure what's up with his smile. He said something about not showing his "real" smile at school. Who knows why a 10 year old thinks the way they do?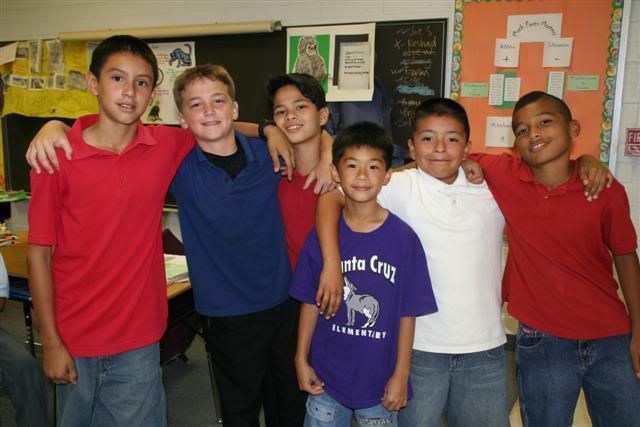 Of course we had to get a picture of him and his buddies!


Things have been a little stressed with the sharing of Chad (or lack there of). I'm trying hard to bite my tongue, because what's most important to me is that HE is happy, but not everyone is sharing nice and it's making me very sad...sad for me and sad for him. He's feeling very torn. I've made sure that there is not any pressure from my end. I just wish he'd stand up for himself, so that he's not full of regret when it's time to leave. We all love him so much. At what point do you say "this just isn't right" or do you continue to keep the peace, but have a broken heart while doing so?