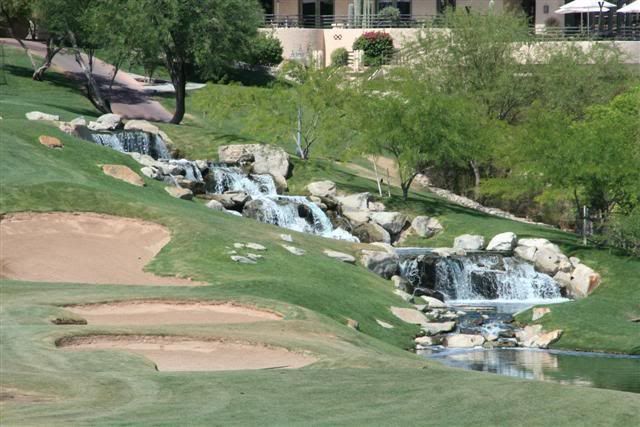 Chad rented a suite at the

Pointe

South Mountain Resort over the weekend. This was the view from his balcony...so pretty! This resort has it's own water park so we took the little boys over to play.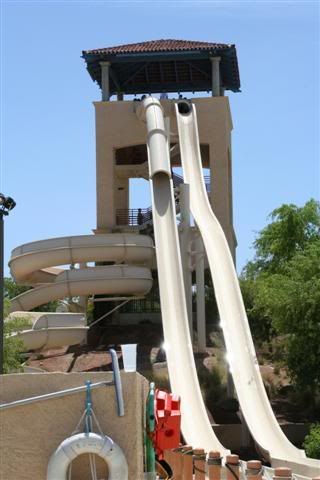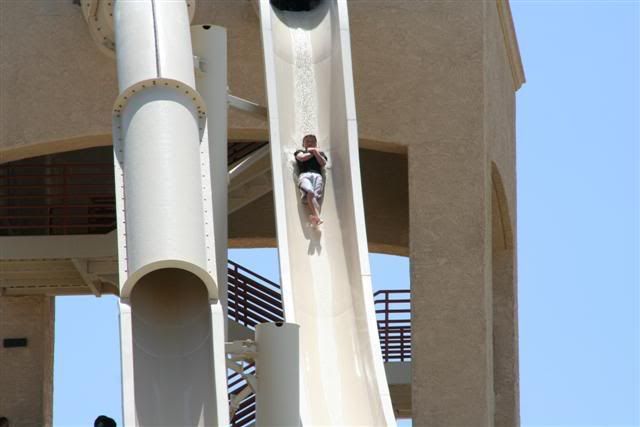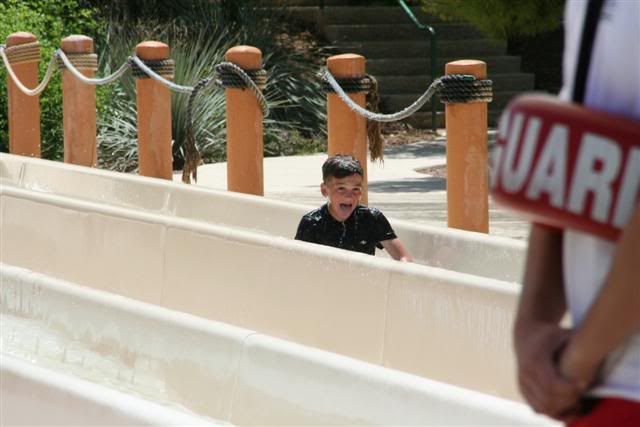 Cole spent most of the day on the water slides. These are way too high for my liking, but he thought they were a blast. He wore a shirt all day and sunblock. Cody didn't...Cody was fried...still is!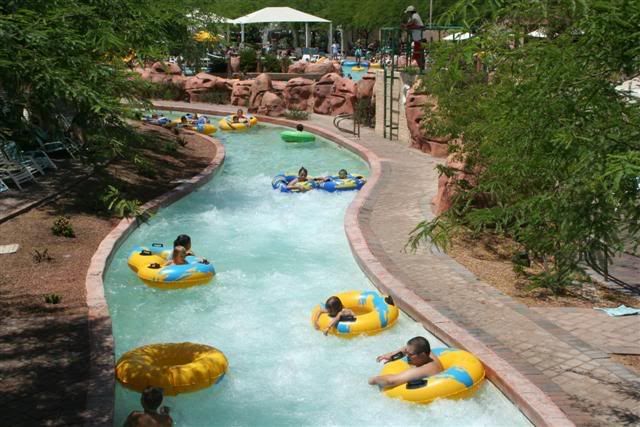 This is more my speed
Cody getting an autographed poster from the Phoenix cardinal cheerleaders. Such a boy!
Cody, Chad, Sandy and Cole in the wave pool.

They had a band there which offered a small amount of shade and good entertainment for me and Mark who were walking around in our street clothes. It was HOT...really hot!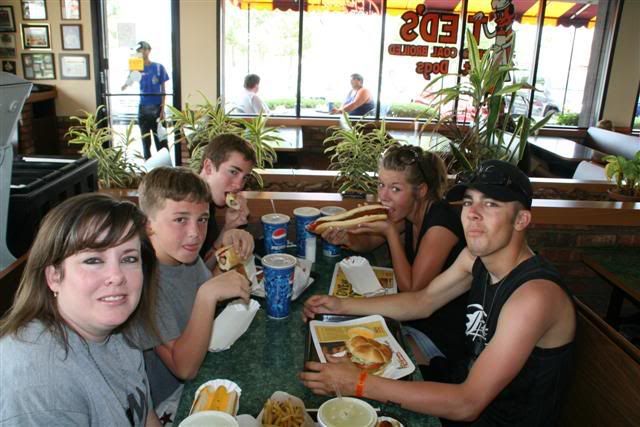 We went to Ted's hot hogs for lunch because it was cheaper than eating at the resort.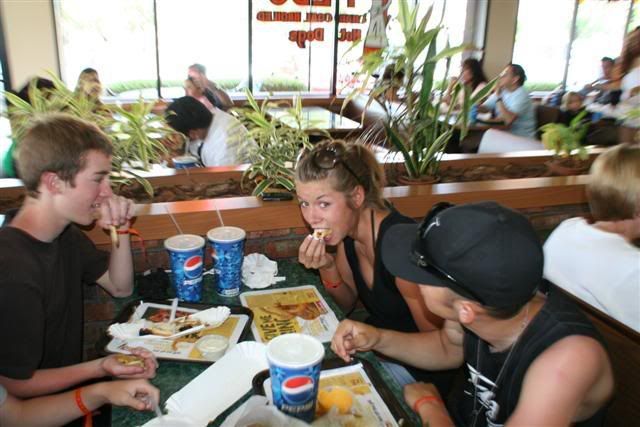 We always tease Sandy because she always orders big meals but NEVER eats them. She ordered a foot long and we told her there was no way she could eat the whole thing. She had to prove us wrong and she did indeed eat the whole thing. I'm sure she was sick to her stomach, but she did it. :o)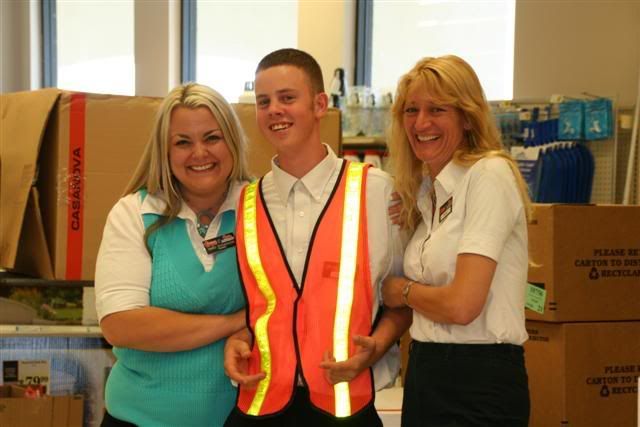 Kyle was at his new job training. He got a new job at Fry's grocery store. His trainers were more than happy to let us take pictures of him working. They really liked him. After he was done with work, we bought him a swimsuit and dropped him off at the resort with the rest of them. They played at the water park until it closed, then went back to the room and watched a movie until we picked them up.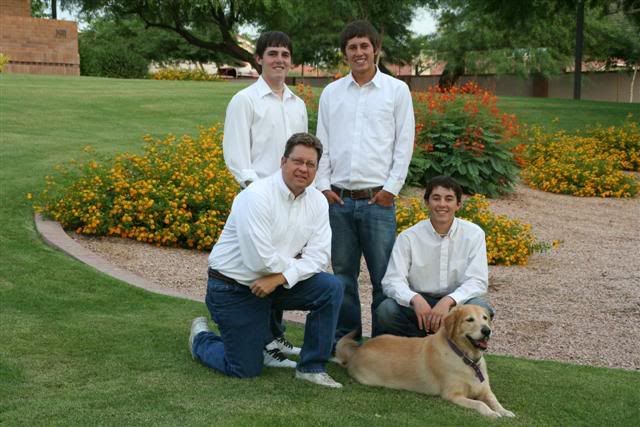 While they were playing Mark and I went and took pictures of our friend Nick with his boys (and dog, Shakes). His boys are now grown and beginning to move their separate ways with college and marriage, so he really wanted some pictures of them. I took a bunch, but I'll just share this one. Cute group of guys!
There was lots more that happened this weekend like church, meals, cleaning, yard work, got some squash out of my in laws garden, shopping, napping, motorcycle ride to the mountains, visit to the

cemetery

, floating down the river, etc. but I don't want to bore you all with a novel. I hope you all enjoyed your long holiday weekend. We sure did! :o)