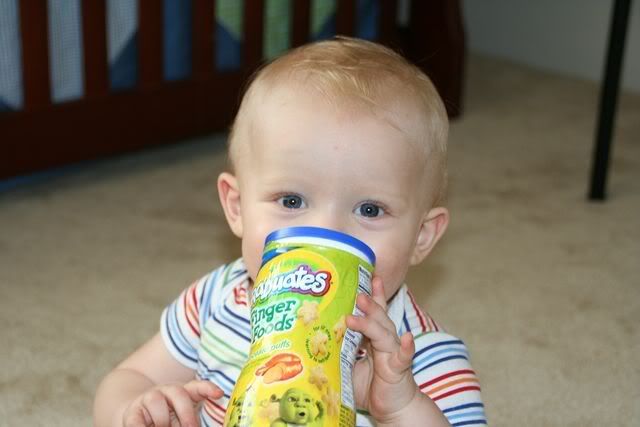 I went to town today to take care of the boys while Brek and Brittany went grocery shopping. I cannot begin to tell you how hard it is to take care of two kids that are less than a year apart. It was all good while John was sleeping and Mark and I got to play together, but when he was awake and needed my attention, Mark was NOT happy. He's still a baby himself and doesn't comprehend me not giving him my undivided attention. At one point I was rocking both boys in my arm, which isn't easy because Mark kept ripping John's pacifier out of his mouth and I had no free hands to do anything about it. I don't even think it's possible to feed and change a baby while keeping the other baby happy and out of things he shouldn't be in. I sure love these boys and I commend Brittany and Brek for taking such good care of them around the clock. It's one tough job...even for a few hours. Getting smooches and smiles from them make it all worth it.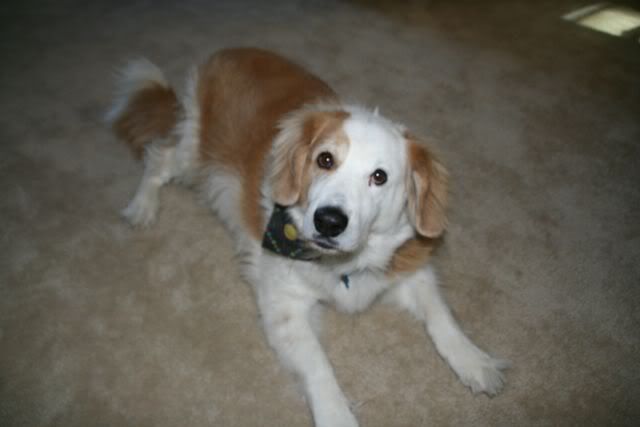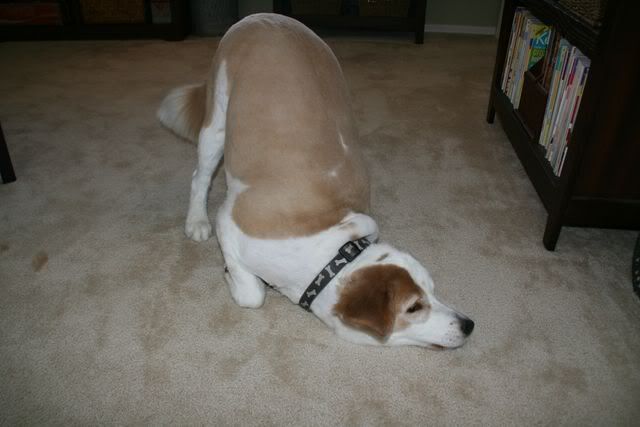 I also took Pappi to the groomers. I'm so sick of dog hair everywhere! My vacuum cleaner is sick of it too. His hair was so long and falls out it clumps and one by one, so off it goes. He was so happy when we got home. He rolled around all over the floor. I think he looks younger with short hair. He wouldn't cooperate with me for a good picture so this is the best it gets. He sure is cute, and YES I am aware how fat he is. He is a naughty little get in to things he shouldn't kind of dog. :o)
Cody was suspended from school today for 5 days. Nice, huh?! A boy shoved his girlfriend to the ground, Cody shoved him back, the boy punched him. They both got suspended. I do understand the zero tolerance, but poor Cody is in trouble for defending a girl.
Last night I booked a room at the
Welk resort
in San Diego for October. We haven't had a real family vacation in several years so we're really excited. It's 45 minutes from the beach and Sea World, but I did lots of research and it turns out to be cheaper to get a beautiful 2 bedroom, 2 bath, living room, kitchen, dining room, balcony, washer/dryer at this gorgeous resort than it was to get two crappy rooms close to all the fun stuff. Plus anytime we request adjoining rooms we never get them. This way we know where our boys are and since we'll have a kitchen I can cook to save some money on out to eat meals. We are only staying 3 nights. We plan on going to the beach, Sea World, and to tour the USS Midway. Since we are on a budget I was wondering if any of you know where I can get discount tickets to Sea World?
Gotta hit the showers...Iv'e got an early yet fun morning ahead of me...details to follow!