Mark loved sticking his fingers in the cake.
The little family. Brittany is looking and feeling better.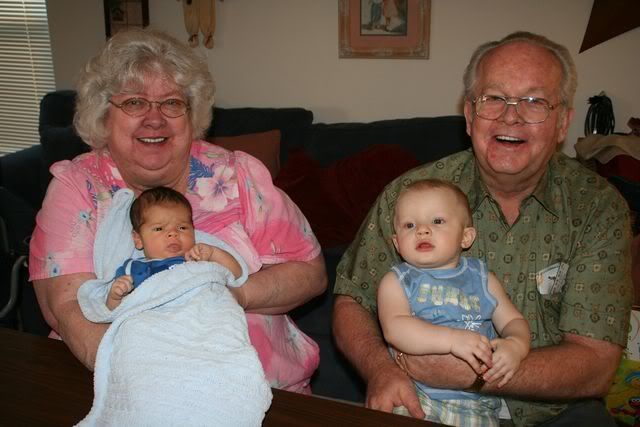 The boys with great Grandma and Grandpa Peters

John-3 weeks, Kye-almost 2 months, Mariella-5 months. Not sure if John is just big, Coleen's babies are just small or BOTH!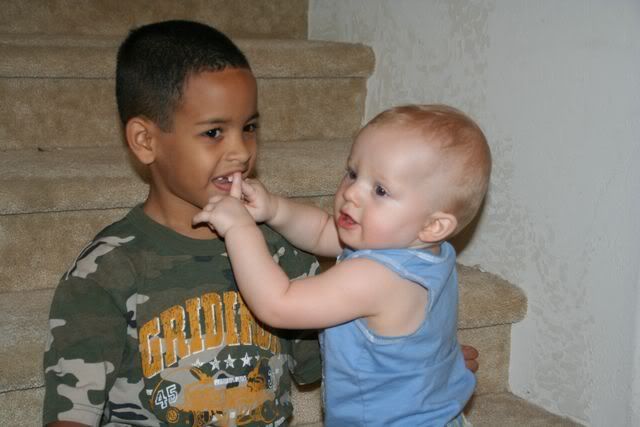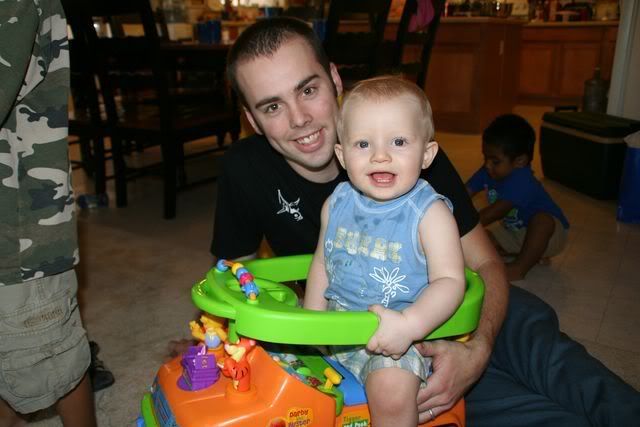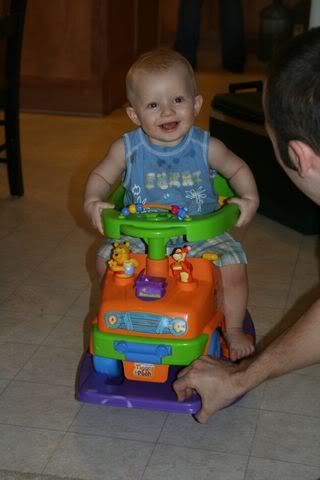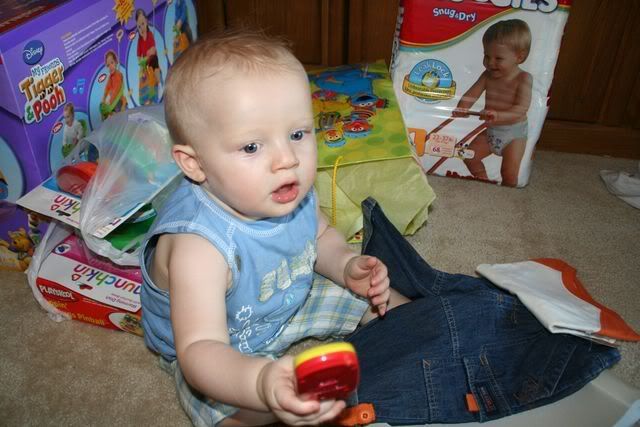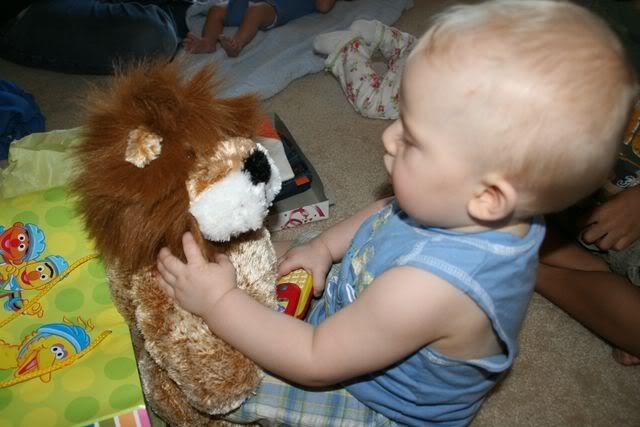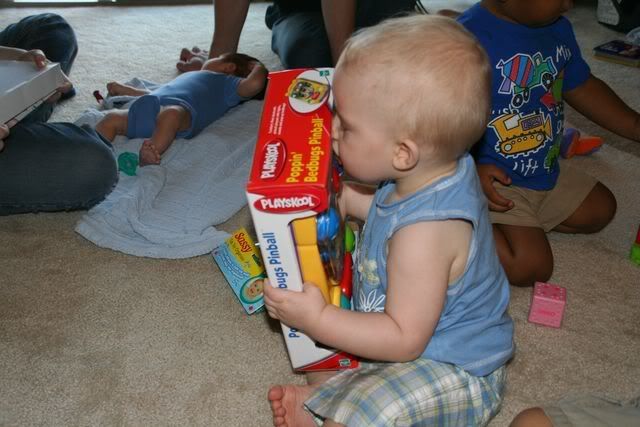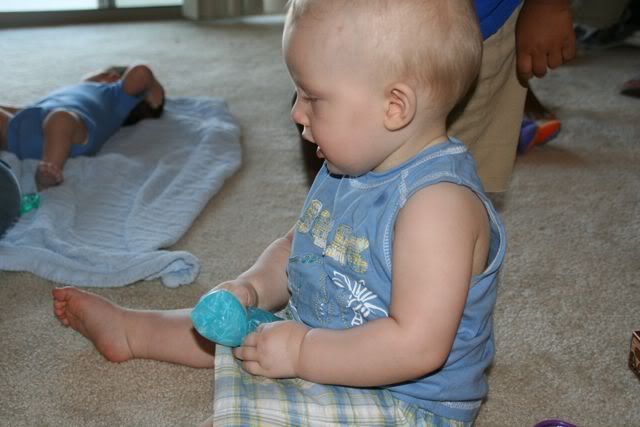 Being 1 years old I don't think Mark really understood the whole birthday party thing, but he really loved his presents and he also loved all the attention. He is such a fun boy and it's a true joy to have him be a part of our family. I look forward to watching him grow and celebrating each and every birthday.