This was the line outside the bazzill warehouse sale Friday morning. I took the picture through my windshield, so excuse the smushed bugs. Once you got in you could fill as many boxes as you wanted with cardstock. Each box held 125 sheets for $20. It worked out to be 18 cents a sheet as apposed to 50 cents or more in the stores. They even had scalloped paper that is normally 80 cents a sheet. They also had a bunch of stuff, like mini albums, brads, envelopes, shirts, buttons, boshers, just different embellishments, etc. I didn't get any of that. My main goal for that sale was to get all the cardstock for my Christmas cards and that I did! There was a lady there who bought 22 boxes of paper....yes I said twenty two! Doug let her husband use a dolly to carry it all. Plus she had a big box full of embellishments. I'm sure she was the high sales winner of the day.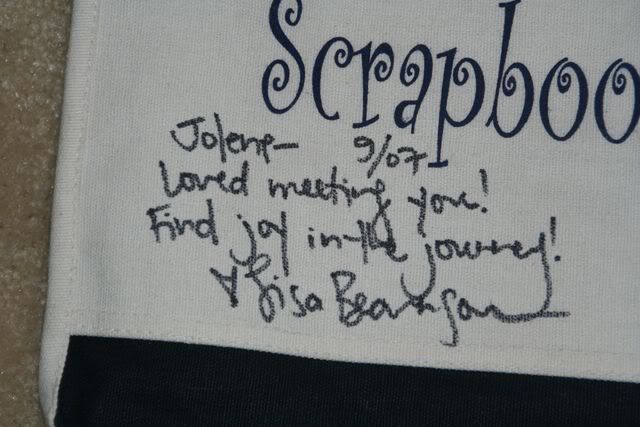 After that I went to the CK convention. I met Lisa Bearnson for the first time and she signed my bag. She was genuinely sweet and so cute. I knew she was thin, but she really is skinny. I'm not thrilled with this picture. A bit too close for me, but she looks great. It didn't help that I only had 4 hours sleep, my eyes were bloodshot and I was in desperate need of tan in a can. Becky Higgins signed my bag a few years ago.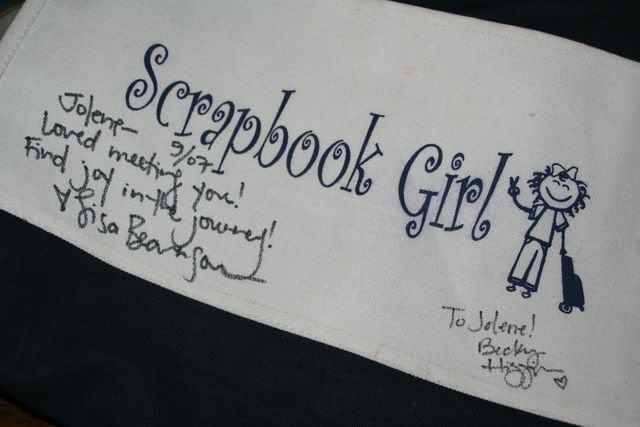 Here is the stuff I got. Last convention I really wanted the Army National Guard frame. I was kicking myself for not getting it. This time I got the last one. I can't wait to embellish it and put Chad's pictures in it.
Love love love this shirt!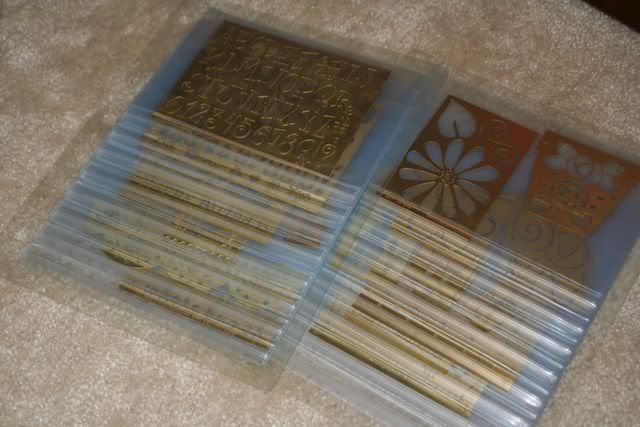 I was thrilled to find the zip and flip from cropper hopper to organize my brass templates in. I've been looking for something for years. They slip right into a cheap 3 ring binder. So happy about this in-expensive and easy storage solution. After convention I ran buy the scrapbook store because they were having their own festivities. Then I went home, picked up the boys and headed to Coolidge for the Maricopa/Coolidge high school football game. I met my friend Jenny and her kids there. We ate a delicious small town BBQ before the game. Coolidge spanked our team. It was bad.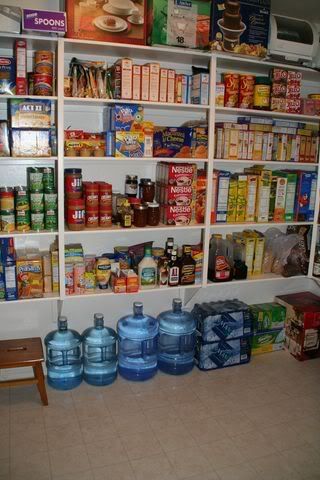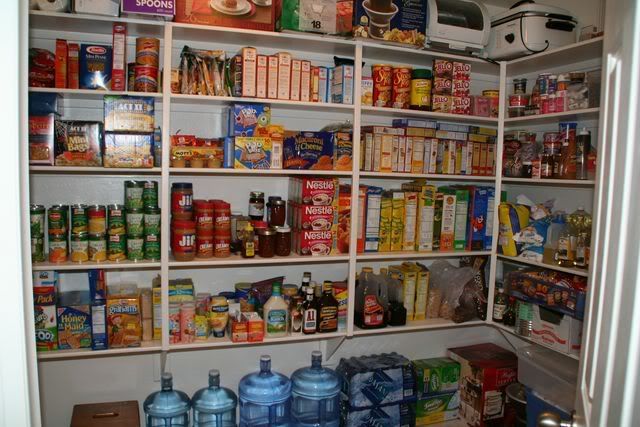 My pantry was TRASHED, so I spent several hours on Thursday and Saturday organizing and cleaning it. In case you were wondering, there are NO before pictures because I don't feel much like humiliating myself...trust me. It was a disaster from the shelves to the floor. Cole had tried to help me by stacking the cans as high and tight as he could. What he didn't know is I organize them in a way that I know what I have and what I'm running low on, so I had to re-do all his work. He was okay with it after I explained it to him. Organization makes me so happy. I could go stand in there staring at it...and I HAVE several times...weird I know. Just one of the things that make me tick. :o) Now I need to tackle each room in my house, one by one.
So today I got a new calling in church. I am the new first counselor in the young women's presidency (girls ages 12-17). I was blown away by this new calling for many reasons....
I have never served in the young women's organization.
I have ALL boys!
I don't have a clue what to do with girls.
I haven't been in young women's for the past 22 years. Surely things have changed since then.

Being a good leader to these girls is a HUGE responsibility.

What I do know is that it's a very time consuming job that comes with a lot of sacrifice, but it filled with many blessings at the same time.
I'm scared to death!

The good part is that I really do like the President and 2nd counselor. They are very cute and sweet women. I feel lucky to be serving with them.