These photos are in no particular order because it's late and I'm too tired to put them in a way that makes better sense, so bare with me...you'll get the general idea. I do however think it looks even better in person. I totally can't believe blogger let me upload all these pictures...so cool!

close up of my embellishment rack labels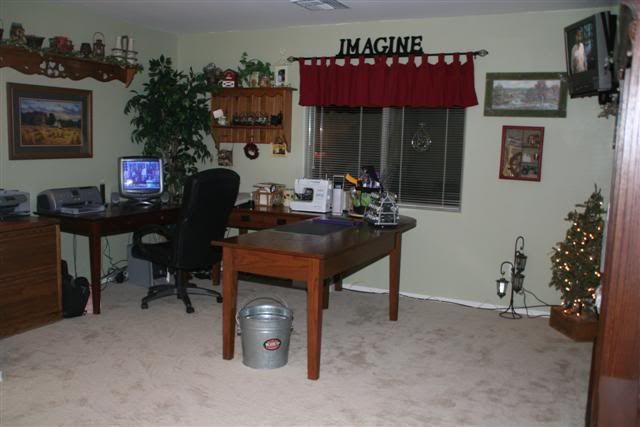 my desk area...a view from the closet

cute key hole ribbon storage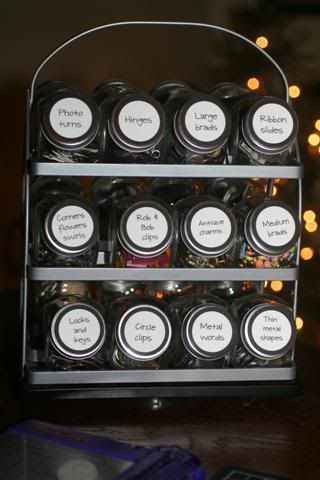 twirly embellishment rack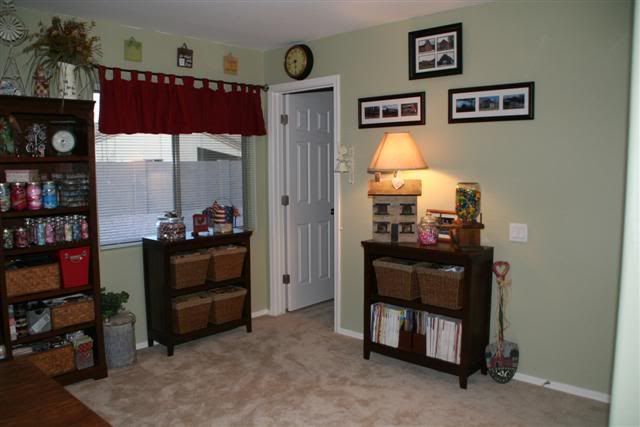 the two little bookcases that I built. taken from my desk chair. That's the closet door. I have 2 windows now. I love all the natural light.

jars of markers and thread...they look pretty in jars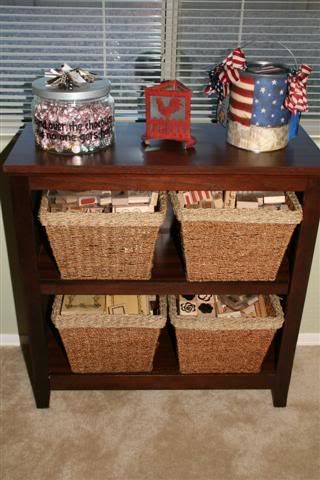 baskets full of reorganized wood mount stamps. I still need to make label tags for these. Notice my jar is FULL of candy cane kisses. I love the Americana paint can Heather made me.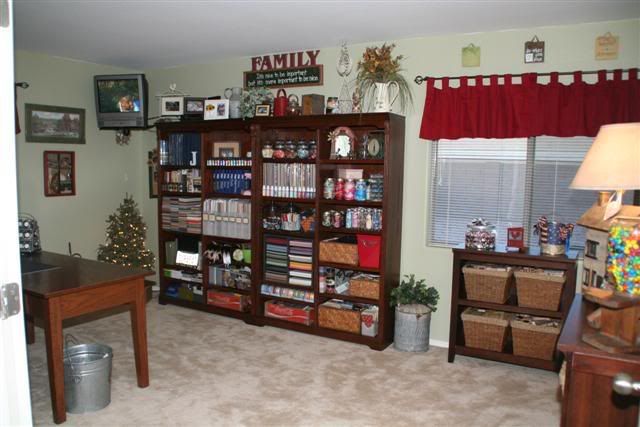 a view from the door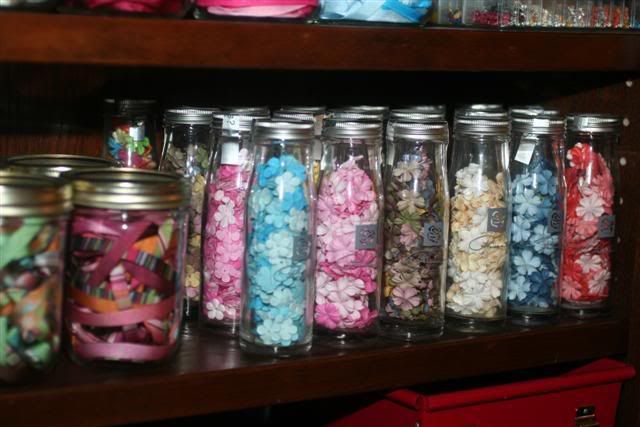 flower jars and more ribbon...love them!


paint daubers and cardstock...love them too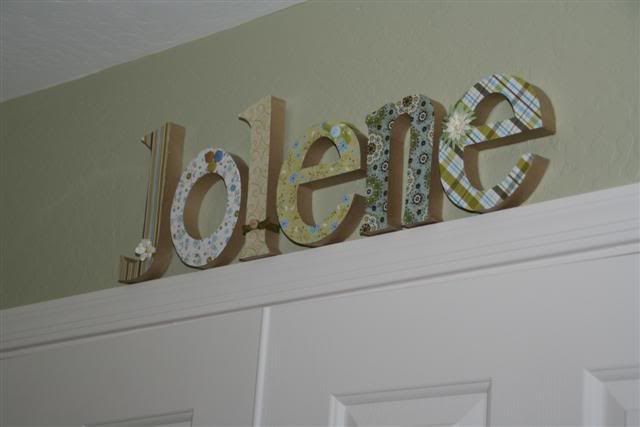 my name above the door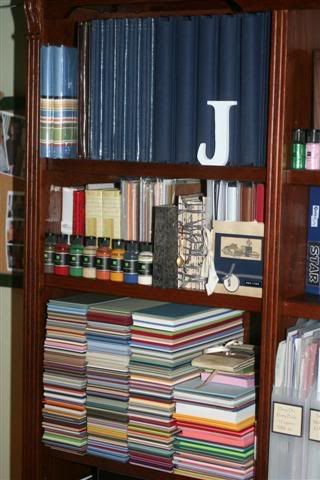 fun stuff on the bookcase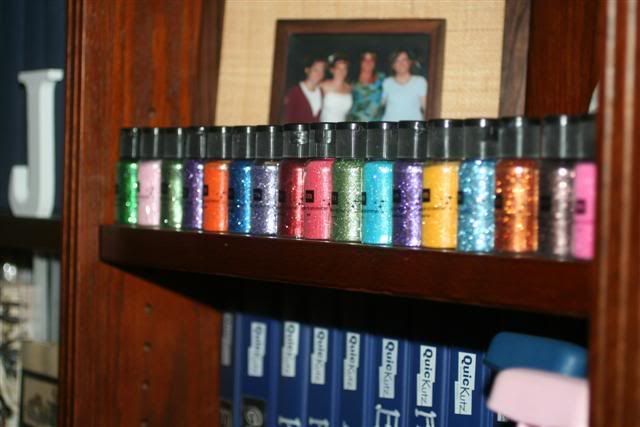 Making memories shimmers glitters...you can see some of the quickutz as well...love them too...okay, so I love everything.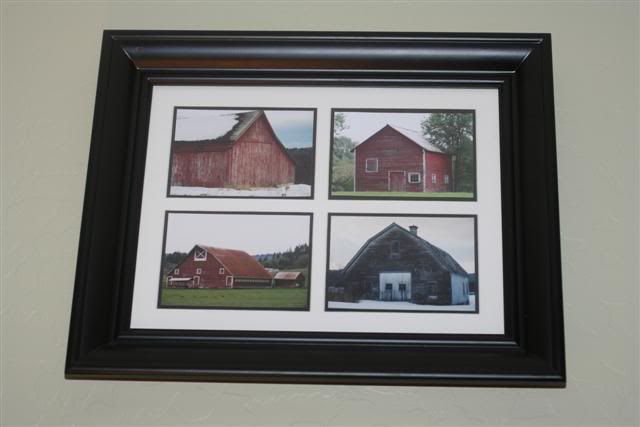 Barn pictures that Ellen took. I finally framed them. I SO love these!



every scraproom should have candy and mine has lots. These baskets have more stamps, ink, embossing powders, etc. Bottom shelf is idea magazines. Love my lamp and the heart that Andi made me is hanging on it. My rooster bell is on the wall to ring after each layout is completed. We all need to feel a sense of accomplishment, right?!

cute wood plaques with vinyl quotes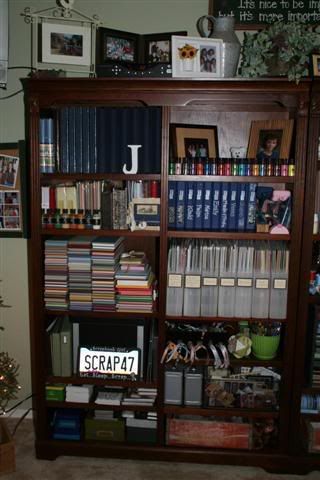 left side of bookcase. behind the licence plate is a file box that has my acrylic stamps in them...idea courtesy of Amy.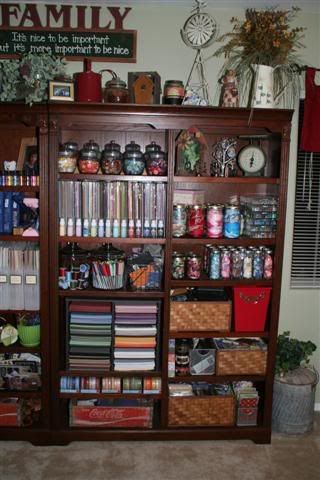 right side of bookcase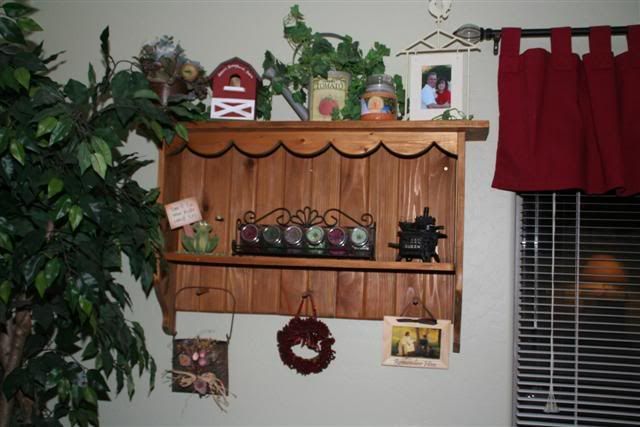 country cute shelf




12X12 pattern paper and some 12X12 cardstock. I will admit to using more Chatterbox paper than any other. I love it so much!

Standing under the TV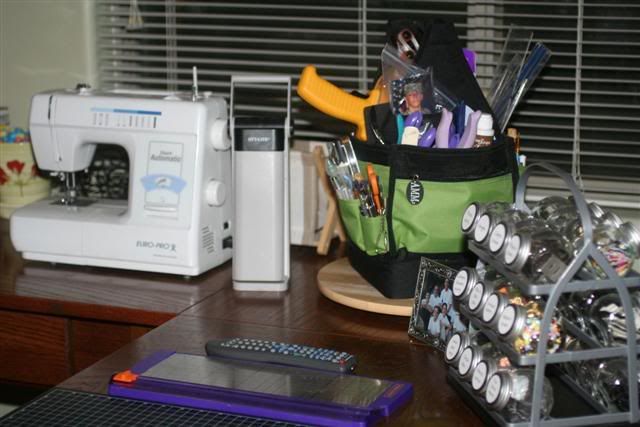 rack, tote, ott light, sewing machine to which I only sew on paper and an occasional costume.

jars of ribbon sorted by color, brads and eyelets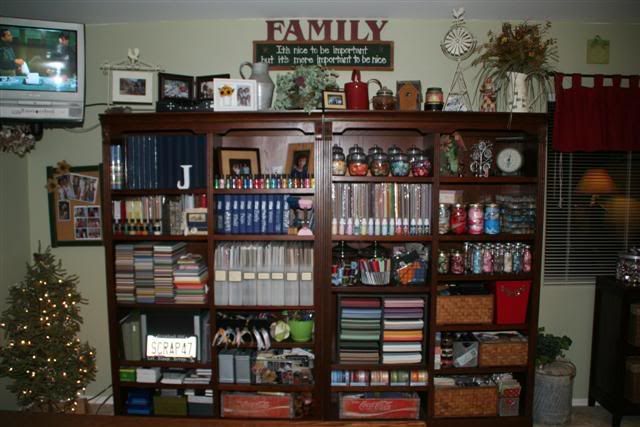 bookcase...it holds so many beautiful fun things.
I moved my cute outhouse cabinet to the bathroom because I plan to decorate it in an outhouse theme. For those of you who don't know me well, you can see that I really love barns and all things country. They give me comfort and make my room warm and inviting. I still haven't set up my "store" in the closet because Mark needs to bring home the peg board for me. This room is such a great size. I even have room to set up a 6 foot table in here to have friends over to scrap with me...providing I can get anyone to drive out here to see me. Okay...there you have it. like it? love it? hate it? not so much? :o)