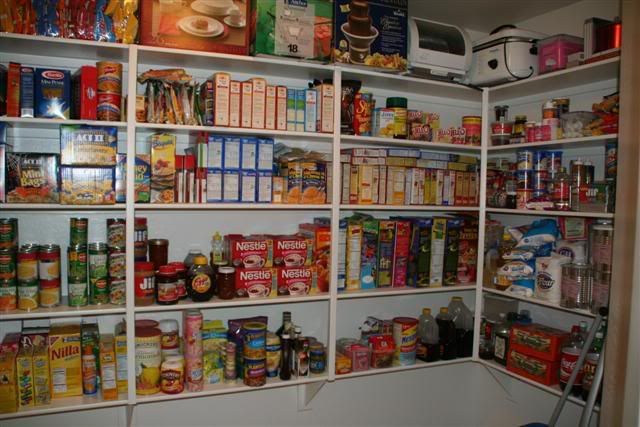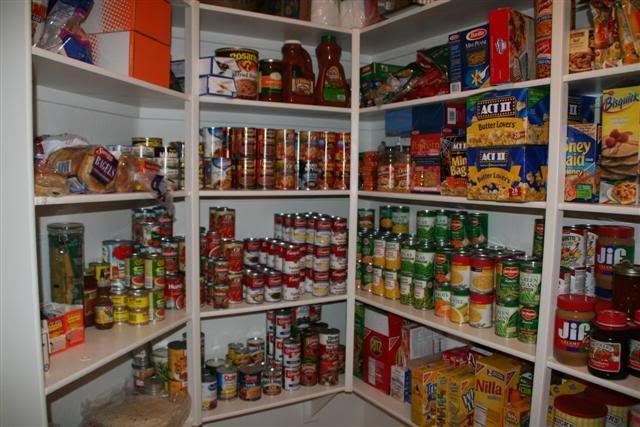 I finally got the pantry boxes unpacked and loaded the shelves. I'll be honest and tell you this is my second favorite room in the house, only because I can see all the food at once and there is no guessing to know if I'm out or low of anything...so love that!
(you all know what my favorite room is :o) )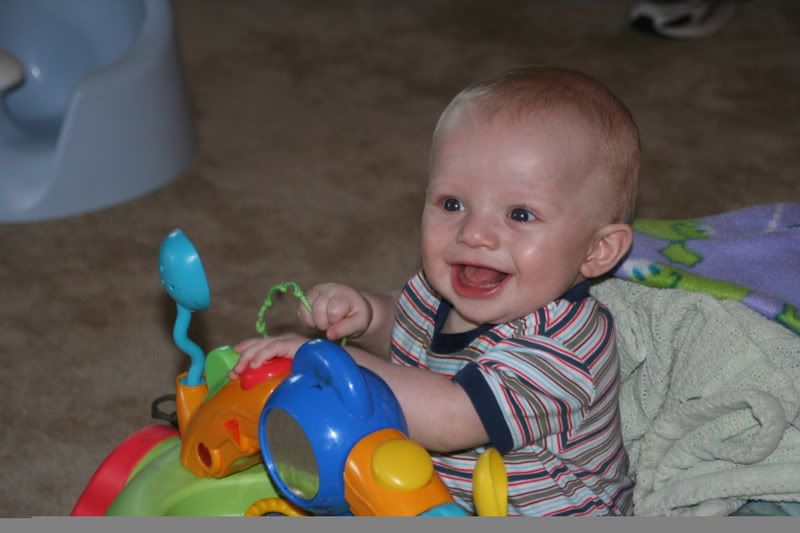 Baby Mark having a good old time in the walker. He was cracking up at everything Cole was doing today after Cole had come home from school. For the most part he is a really happy baby.
So I walk into the family room and see Brek inflating a semi large pool in the house with the air compresser which inturn blew the breakers twice shutting down my garage fridge and deep freeze....hello! no indoor swimming here! They took it outside on the back porch and filled it up...you guessed it...water was way to cold to swim in.
(that pile of stuff on the desk are my curtains...need new rods)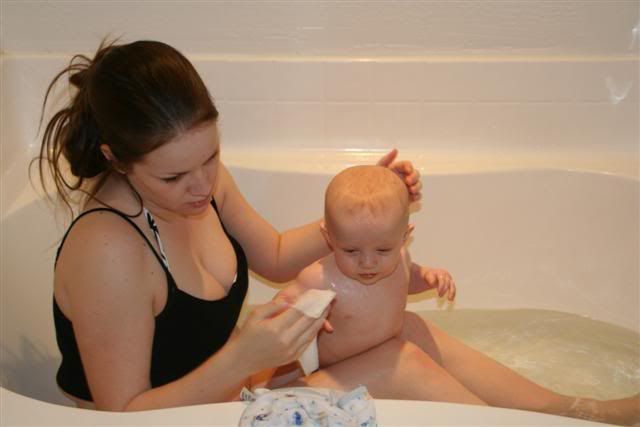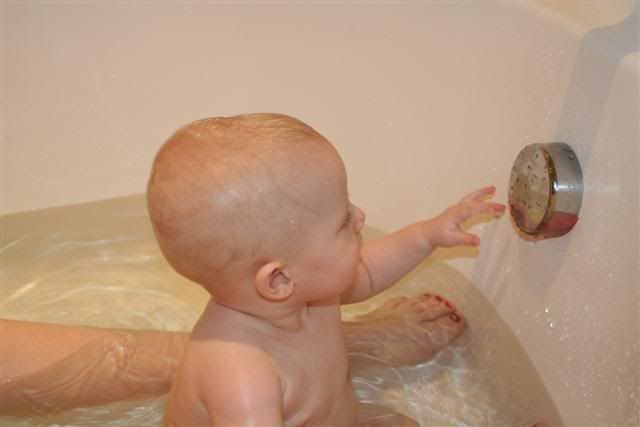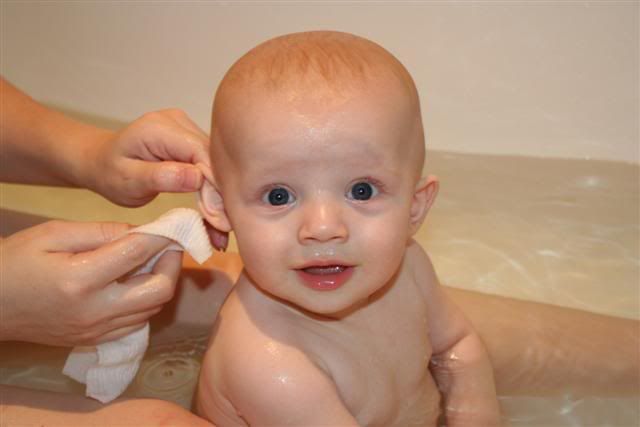 Next best thing to swimming is taking a bath in Grammy's bath tub. He usually takes a bath in his baby tub, but he has become a pro at swishing out more water than he keeps in. The higher sides of my tub helped contain the big splashes. Such a fun boy!
Before I forget...we finally heard from Chad yesterday after 2 weeks with nothing. We heard from our nephew that he talked to Chad on myspace, so Mark set up an account and sent him a message. He replied!!! He said things are going well and that the people are kind to the soldiers and that he misses the family . I really want to talk on the phone with him so I can have some details. I also need to send him a package, but first I will make him a few more pages for him to put in his scrapbook. I think I'll take Nicole's advise and send him some clean new socks too.

Jen

put together a wonderful package for him. You'll have to go check it out on her blog. Thanks again Jen!