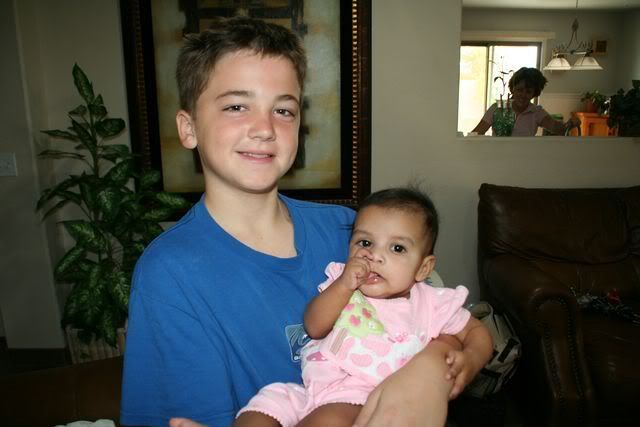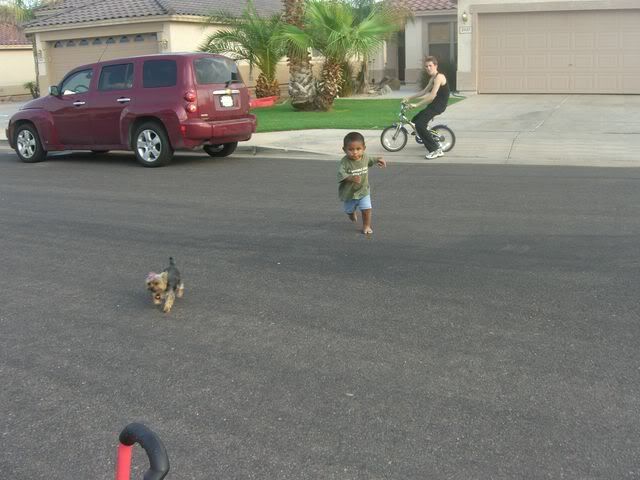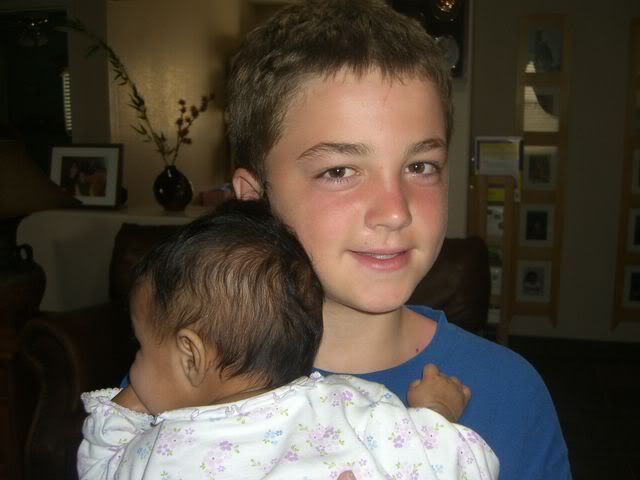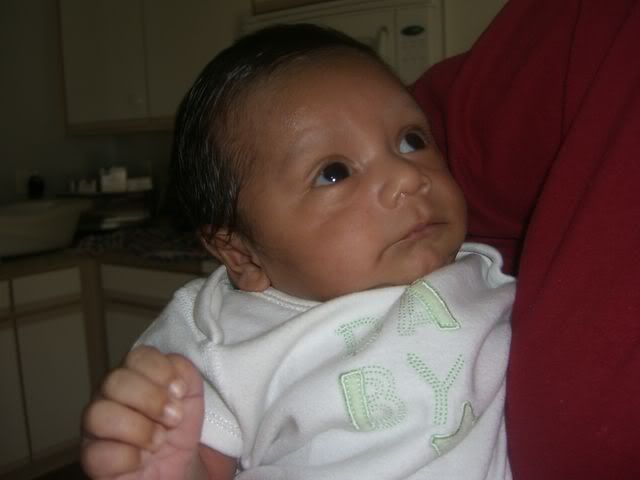 Here are a few pictures from my sister Coleen's house. She has a 6 year old son Kaden, then she got a foster baby Mariella who is now 4 months old. They recently place two brothers in her care as well. Fransisco is 2 and Ky is 2 weeks. He was 3 days old when she got the boys. After spending 2 full days with them I discovered that they are really good babies who have adjusted to their new home. Coleen is an amazing mother and as much as I dreaded helping her, I ended up enjoying it. Even Cole had a good time, but he has always loved babies, so I'm not at all surprised.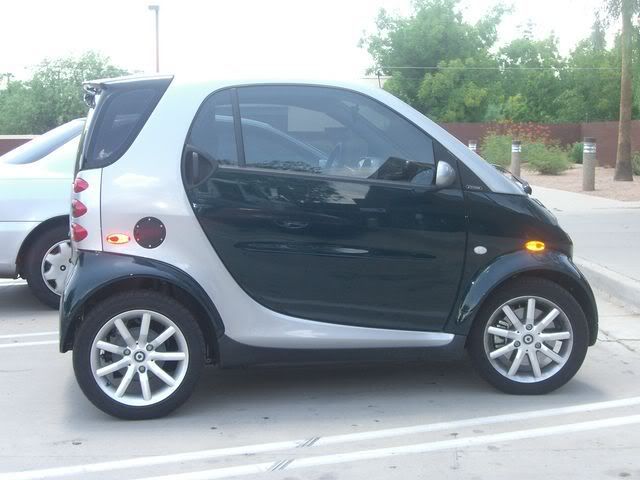 Have you seen these teeny little cars? They make me giggle. I half expect to see a dozen clowns pile out of it.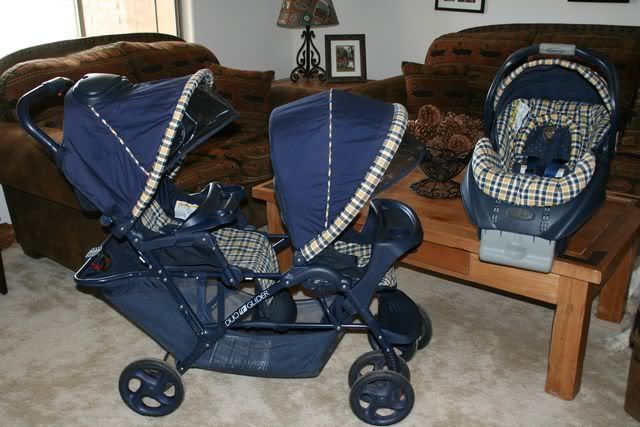 I found this double stroller WITH a car seat on craigslist for Brek and Brittany. Got an awesome deal. I also got a small crib to keep in their room for the new baby. Friday night we were all at the hospital. Brittany was having contractions every 6-7 minutes, so her doctor told her to go. By the time she got there the contractions had slowed down. She was dilated to a 3 and 60-70% effaced. They sent her home. She was so disappointed. So for now we are waiting. I carry my camera everywhere just so I'll be ready when I get the call.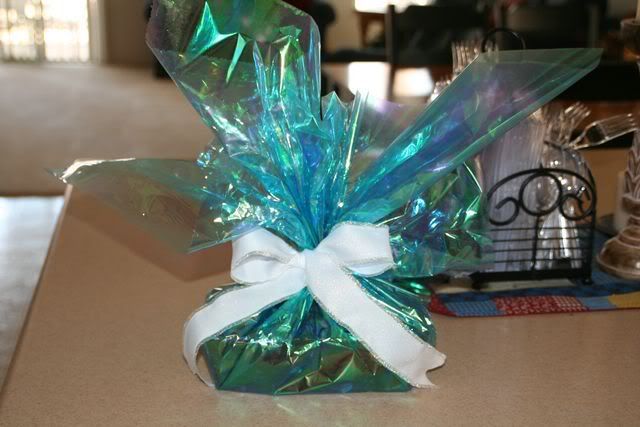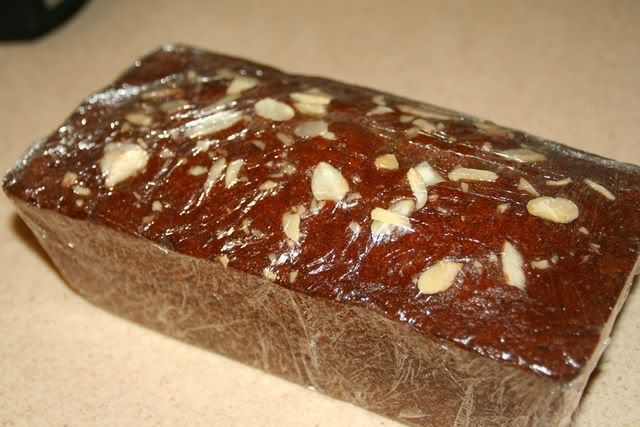 My friends stopped by with a delicious loaf of pumpkin bread. I had a few slices and when I woke up the next morning to take the rest to Coleen's house I discovered that it was missing off the counter. Apparently Pappi thought it was tasty too. I've got to learn to keep things out of his reach....grrrrr...He makes me crazy!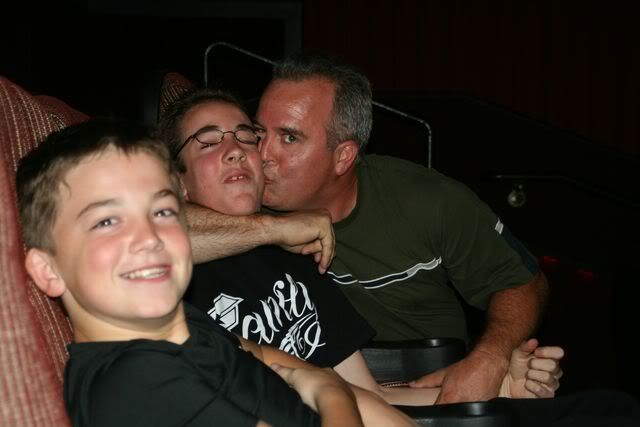 Saturday was family day. We went to lunch and the movies. We saw Transformers. It was pretty good. The boys loved it. Did you think they could behave in public? NOPE!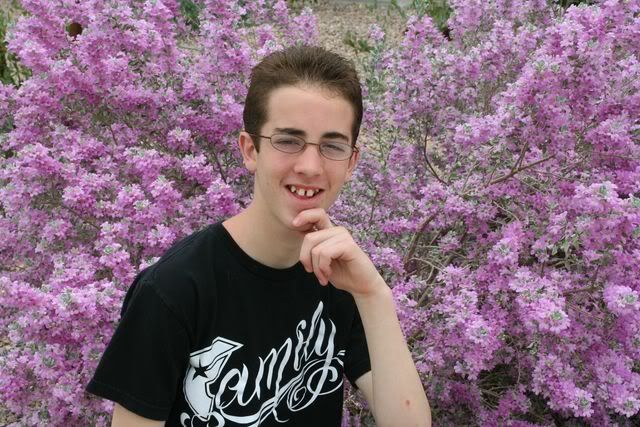 With the rain we received recently our bushes are in full bloom. Cody was really impressed with them since they are kind of ugly without the flowers.

As you can see I haven't gotten very far with painting the bathroom, but at least I've started. That is on my to-do list, but I'm secretly hoping for a call to go to the hospital so I can procrastinate a wee bit longer. :o) I hope to have new baby pictures soon!