Brittany and John are home now. Actually they sent them home Sunday night. I wish they would have kept them until Monday, but what can you do.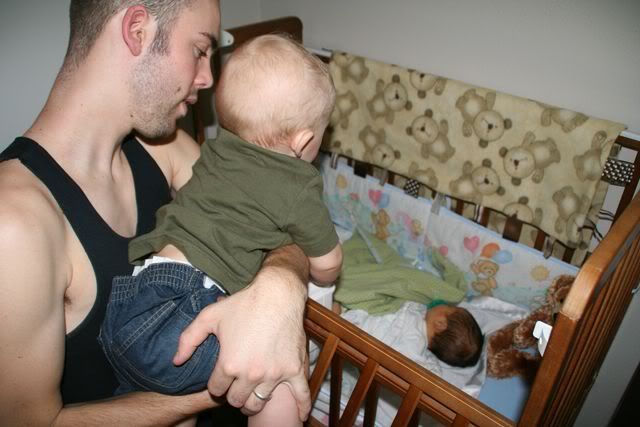 Baby Mark is not not quite sure what to think about John. He is just too young to understand at this point. He has no concept of "easy or soft". Brittany's mom spent the day at their apartment yesterday to help out. When I talk to Brittany she says she's tired, but okay. When I talk to Brek he says she's not doing well and she is feeling completely overwhelmed. How can she not be? and what am I to do? I told her to call me if she needs ANYTHING, but I don't know if she'll call. Do I wait for her or do I just help with what I can? I don't want to step on toes, but I also want her to recuperate while she's trying to establish new routines and getting use to having two babies under the age of one. They really did appreciate the clean apartment and laundry done, so I'm glad we were able to do that.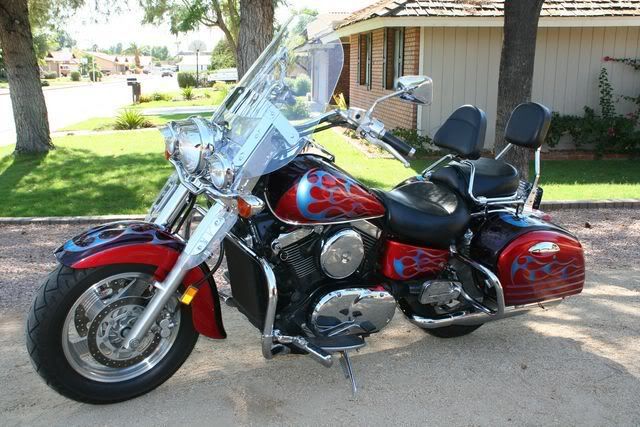 Speaking of babies, this is Mark's new (used) baby. We both really miss the big black bike, but this one is so pretty and he is slowly making is his own with personal touches. I was suppose to go on a couples ride with him and several others last Thursday night, but I went to the hospital instead. Secretly I'm was glad they sent us to the hospital, because it's been way too hot to ride so it gave me a real excuse to back out. I would love to do it in the fall when the temps come down a bit.
Cody and Cole started school yesterday. This was the first time EVER that I didn't get first day of school pictures. I feel like such a loser mom. I didn't hear Mark's alarm, I didn't hear anyone getting ready...I didn't hear anything. I woke up to an empty house and I felt terrible! I know I've been overly exhausted, but I don't like letting anyone down.
My house is in serious need of cleaning and I have tons of laundry to do. I have hopes of scrapbooking this week once I get caught up around here. I really miss being creative.