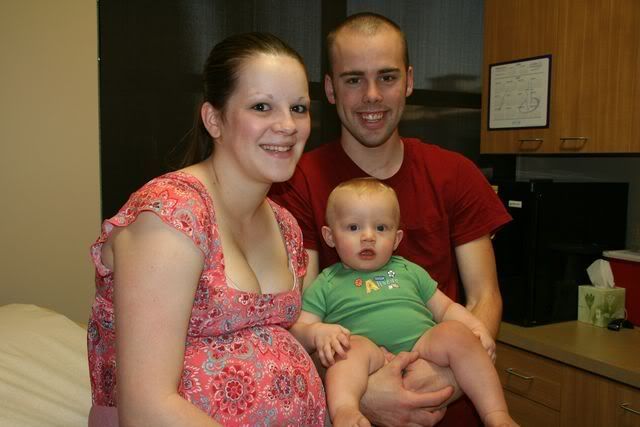 We all went to Brittany's doctors appointment on Thursday afternoon. She was huge, uncomfortable and 3 days over due. They checked her and she was dilated to a 5 so they sent us to the hospital.
Just starting out in labor and still in a good mood.
Brek putting slipper socks on her cold feet. Her feet ended up swelling up so much that those hurt her so we ended up putting on hospital socks.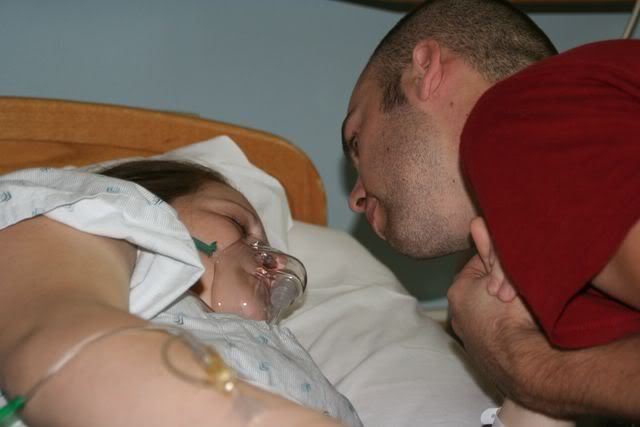 Brittany ended up having a very long 21 hours of labor. She progressed very slowly and almost went c section at the end. Brek, Alison (her mother) and I were with her the whole time. Brittany's dad and grandpa came and gave her a Priesthood blessing. I know that's the reason she was able to deliver vaginally. By the time we got to the pushing part her epidural had worn off and John was face up so so she had horrible back labor. Brek and Alison helped her with pushing during contractions and I stood there taking pictures and bawling my head off. I felt so bad. It was such a hard labor and delivery for her. The memories of me going through that 5 times came flooding back as she was going through it. My insides were shaking so hard. I'm just so proud of her. She did an amazing job.


John Ray George was finally born at 1:13 Friday afternoon. He had a really rough start. They had to use the vacuum to help get him out. The cord was wrapped really tight around his neck and it had to be cut off quickly. He wasn't breathing or crying. His 2 minute apgar score was a 3. I was crying and praying a begging for him to breathe. A dozen doctors and nurses rushed in the room for him. Brittany kept saying "why isn't he crying?" I finally heard a tiny cry. There was never a sweeter sound than that. After 4 minutes his apgar score was up to an 8. Our prayers were answered. No words can express just how much it meant for me to be there for my grandsons birth and to witness his first breath. My heart is so full of gratitude.


As you can see, Brittany is very pale and obviously worn out, but so glad to hold her sweet baby.

He weighed 8 pounds 2.2 ounces and 22 inched long with his cone head. He's a little shorted today since his head is shrinking.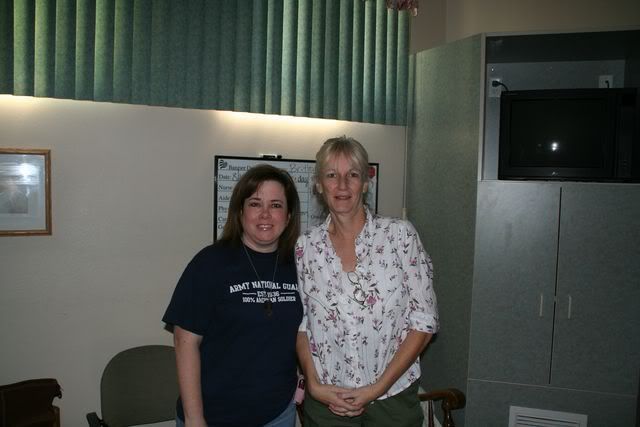 The two proud/tired grandma's after it was all over with a mere 45 minutes of sleep in 39 hours...and not all at once. It was like in 15 minute shots. I left the hospital and took the long drive home so I could get Cody and Cole to their schools for meet the teacher night. By that point I couldn't even speak in clear sentence form. I'm sure I didn't make the best first impression, but after all of that, I was so physically and emotionally drained that I really didn't care.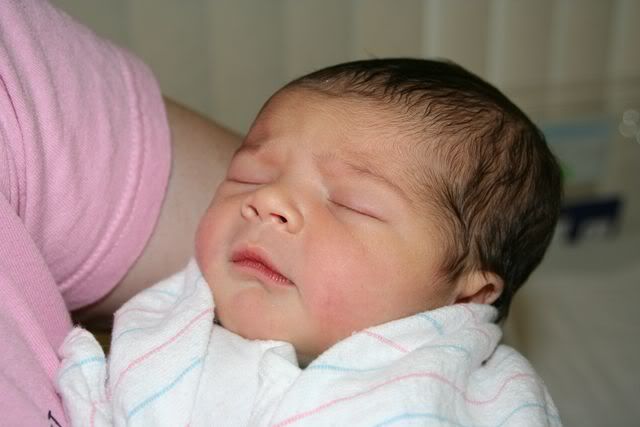 We went back to the hospital today and we finally got to hold that sweet hairy baby. I know I'm his grammy, but isn't he just so cute?! :o) Brittany has had a really hard time. She passed out last night (Friday) and she's had a fever. She's lost too much blood. They've given her 4 units of blood today and have her on antibiotics. They are keeping her until Monday and I'm very glad they are. She really needs to rest.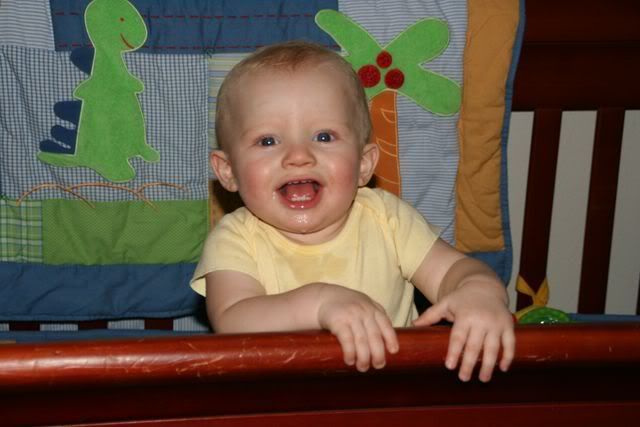 After visiting them I took the boys to Brek and Brittany's apartment. We wanted to get it totally cleaned up for her and have all the laundry done too. 7 long hours and $30 in quarters later we finally got it done. Mark still needs to steam the carpets, but that's it. We brought baby Mark home with us for a few days until they get to go home. He is sleeping peacefully upstairs and that's where I'm headed too. It's 12:41 a.m. and I'm a little out of practice with babies, but I do remember they get up way too early!