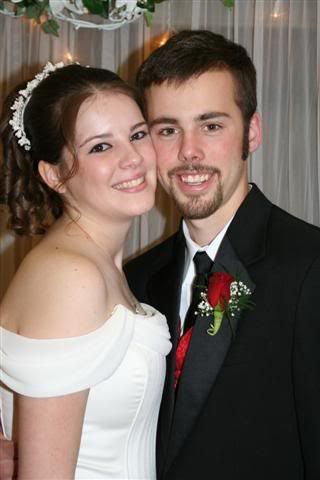 sorry the pictures are so grainy and blurry...sometimes when I reduce the size to blog, they look bad.
Today is Brek and Brittany's second wedding anniversary. So much has happened in the 2 short years that they've been married. I can honestly say that they are good for each other. They truly do love each other and they get along remarkably well. They respect and admire each other and love nothing more than being together. Of course in those 2 short years they were blessed with 2 of the cutest short people I have ever seen and very proud to call my grandsons. I was planning on babysitting the boys so they could go out, but the creep and crud is at their house, so they opted for dinner in with a rented movie. I remember a few anniversaries spent the very same way when our kids were teeny. :o)
Happy Anniversary Brek and Brittany. I'm grateful for you both and those sweet boys. Continue to strive for your eternal goals. I love you guys so much!
(((big squishy hugs!)))