On our anniversary we went out to breakfast with 3 other couples. We all started out on motorcycles, but ours started making bad noises, so we had to go get our car. Kind of stinks. It's going into the shop to get looked at on Thursday. Hopefully it will not be too expensive to repair. After breakfast 4 of us went up to Goldfield Mining Camp for a few hours.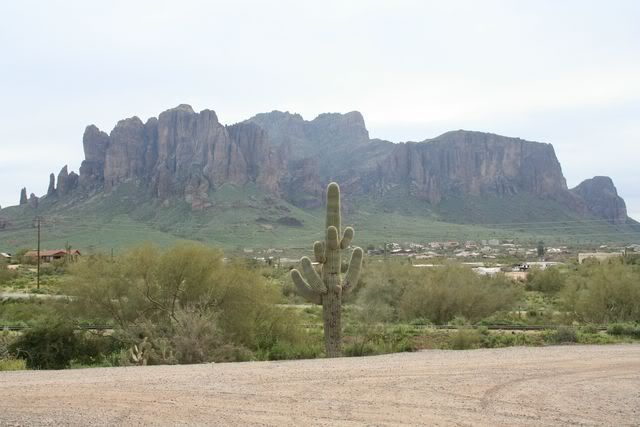 There is a gorgeous view of the superstition mountains from there. Everything is so green now with wild flowers blooming as well. I love it!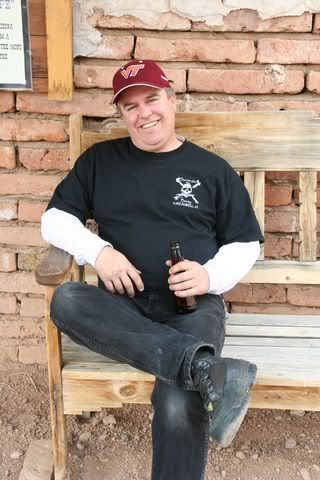 Marks drinking an old fashioned rootbeer (he's so cute!)
I loved taking pictures of all the old things everywhere.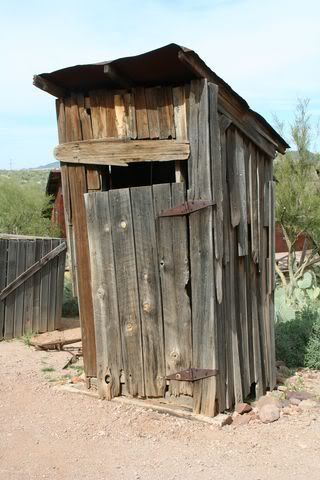 I took this picture for my outhouse bathroom. I bought a rustic frame with hinges. It looks great!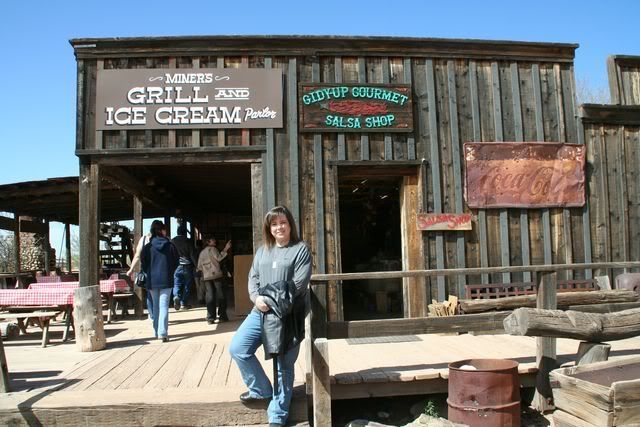 Yes, we did indulge in some ice-cream in homemade waffle cones.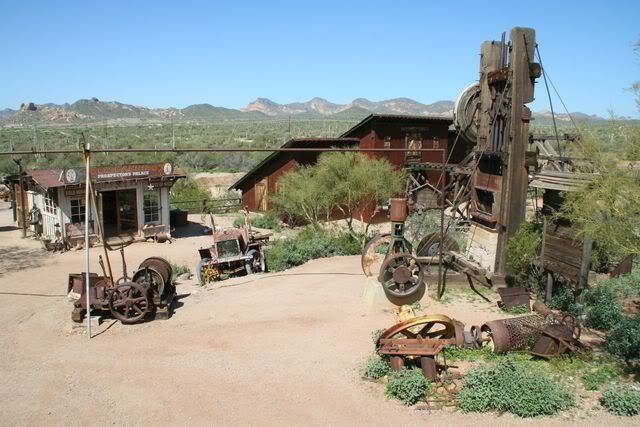 There is so many cool rusted pieces of equipment. I took way more pictures than I'm sharing.

Mark's holding the camera :o)


They have horseback riding available as well as jeep trail rides and underground mine tours. Oh...and a cute little train tour too. I love the train.
Mark got me Indian jewelery from there also. One set was tigers eye and the other was a pretty purple stone. I don't know what it's called. It will look pretty with my Easter dress.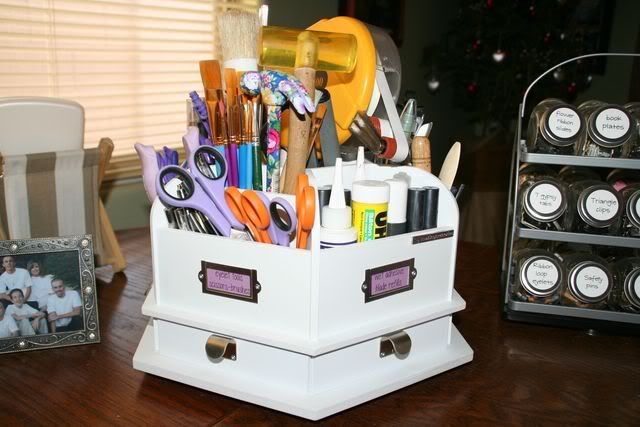 After that, Mark had to go do one job, so sent me to get the making memories desktop carousel that I've been wanting for a long time. Who am I to argue with that?! I love how organized it is. I know where everything is and I can find it quickly. I love it!
It replaced this...I know these are popular, but it really didn't work for me. I will find another use for it.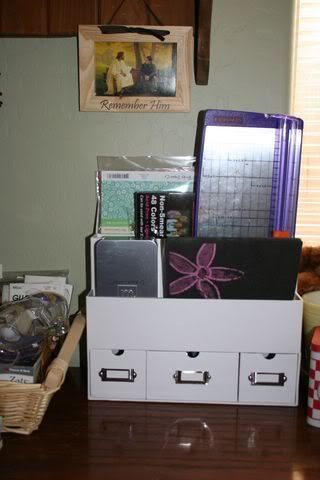 I also got the desktop organizer to keep my kits in as well as in progress projects. I put my trimmer, chalk, and poker mat in there too.
After Mark was done we met up for lunch, then went and sat on different bikes to see which ones fit my whole hiney comfortably. (this stop was for Mark more than me) He is always happy when he's looking at motorcycles. Then I got to feeling really sick. It was bad. We called it an early day and went home. I was in bed the rest of the day and all day Sunday too. I'm not feeling sick today, but my back is way out so I'll be heading to the chiropractor on Wednesday. I'd love to be able to stand up straight and take a breath without pain. Sheesh...it's always something, huh?! :o) I'll be 40 years old on Sunday and several parts of my body feels 80. That can't be a good thing. I've gotta get in shape. I shouldn't be feeling this bad at this age. Worries me.
Happy belated birthday to Pam!!! She shares her birthday with our anniversary. I hope you had a wonderful day!