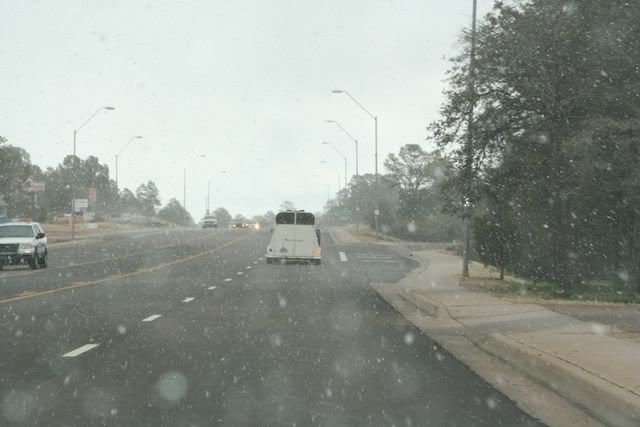 That's not bugs on my windshield. That is SNOW! Mark wisked me away for an overnighter to Payson for my birthday. He even arranged for a substitute to teach my young women's class. Boy did we ever need the get away, even for only one night.
He thought it was funny to lock me out of the car while it was snowing.
get out of the car quick, teeth chatter, take a picture, get back in the car with the seat warmers on.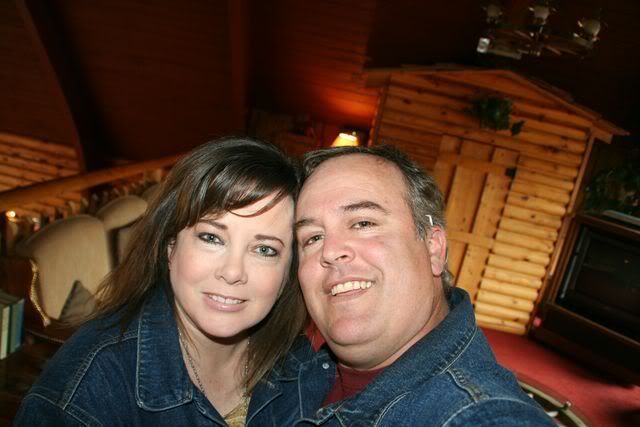 We stopped in at Kholls Ranch to warm up by the fire and check out their cabin rates for future reference.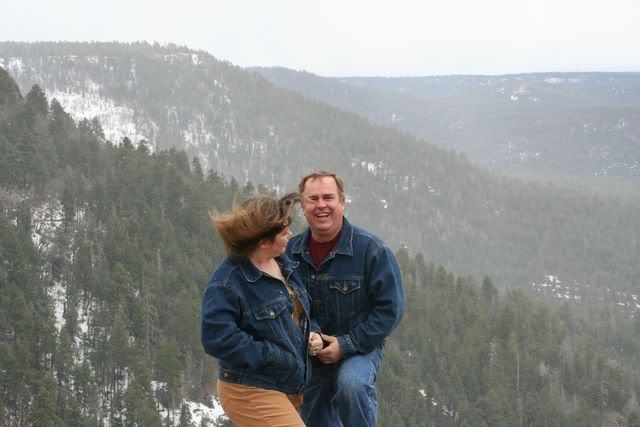 On top on the rim...it was very cold, snowy and windy as you can tell from my hair.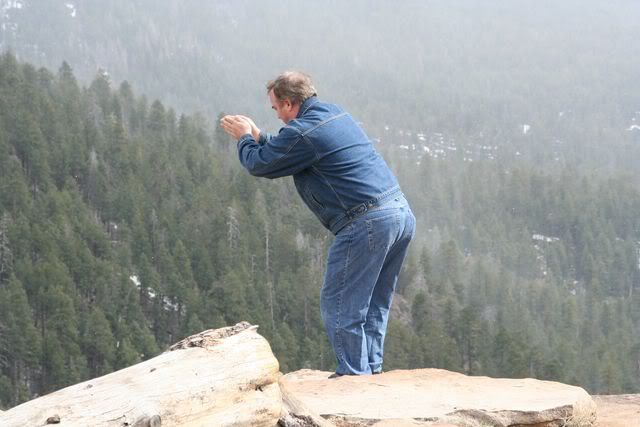 Mark scaring the heck out of me by playing around on the edge.

We are both 40 years old now and have decided that we are not over the hill....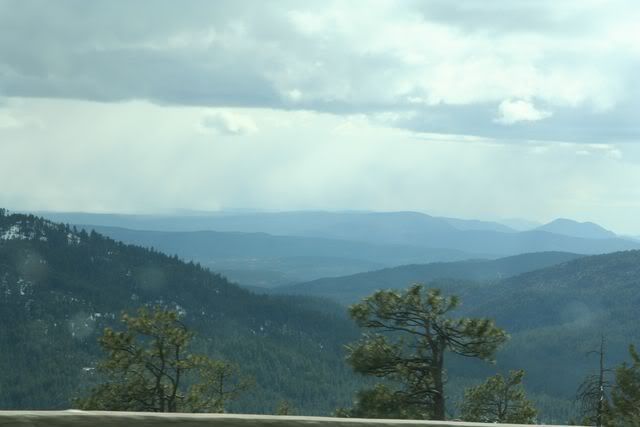 We are sitting on top of the hill and the view is spectacular! There is so much to do, so much to look forward to. Pretty exciting!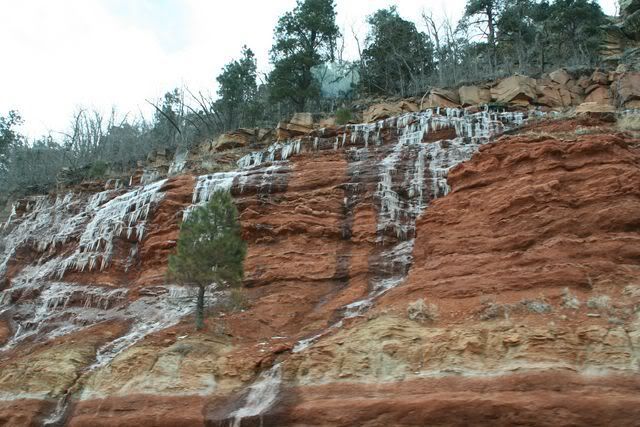 It was so cold the waterfalls froze. It was 31 degrees up there. It looked pretty cool. I have decided that I really like to SEE the snow, but I do not like to be cold. Let me look at it while sitting someplace warm.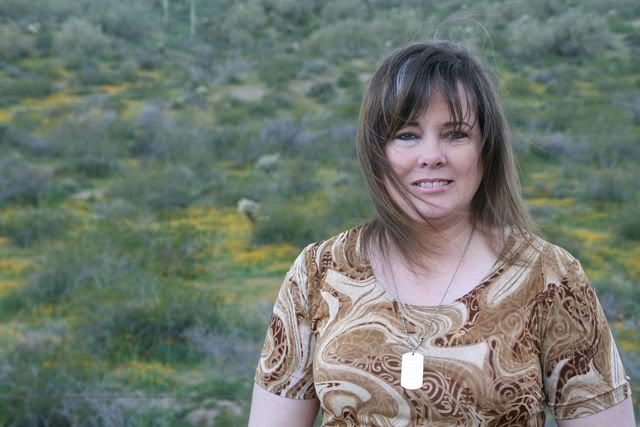 On the way down the mountain coming home we stopped to see the wild flowers. I love them so much! It was like 50 degrees there, but still windy and cold.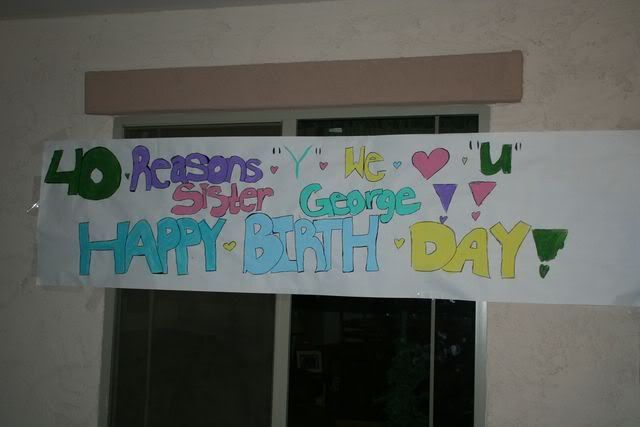 We pulled into the driveway to find a special treat left for me by the young women and the other leaders. The sign says "40 reasons "Y" we love you Sister George. Happy Birthday!" There were 40 Easter eggs scattered all over the front yard.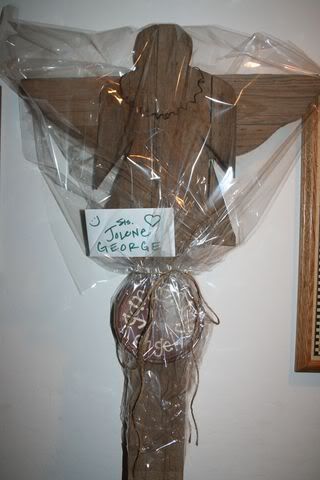 They also left this way cute gardening angel which I love with a card that they all wrote the sweetest things in. Made me cry!

Inside all the Easter eggs were starburst with strips of paper that listed the 40 reasons they love me. I can honestly say, they made me feel very loved and special. I appreciate and love them all so much!
There will be more to come on my next post. Shopping was involved. Nothing extravagant or expensive. Just things that make me smile. It's now 1:16 a.m and I'm exhausted. My birthday was wonderful!!! :o)