Okay....so as you know I went to the nail salon for pedicures with my sisters. I sat there relaxing while my back was being massaged by the chair. Felt good at the time...just what my tired body needed. NOW, it feels like someones been using my body as a punching bag. Seriously, like I've taken some pretty bad shots in the ring from Rocky Balboa. Everywhere those roller balls touched me feels sore and bruised. It's my fault really because I didn't drink any water while I was there. If I drink plenty of water, I won't hurt afterwards. Totally skipped my mind and I'm paying for it now. I will never forget that important step again. My regular salon always gives me a bottle of water when I walk in. This was a different one in town.
My friend September told me about this little video on you tube. I thought this was cute about nail salons. Take a look at it
here
. It made me giggle.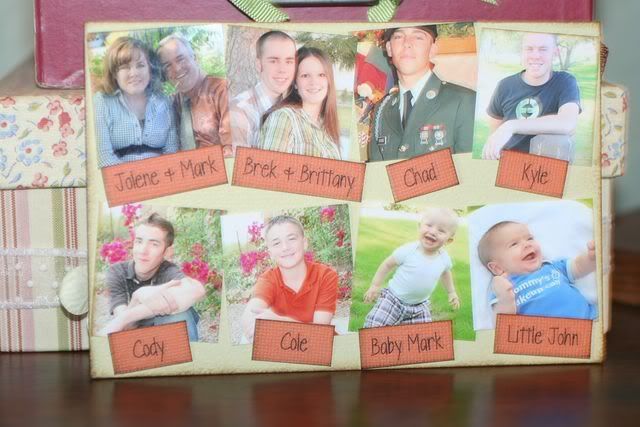 front
back
I made this simple "getting to know you" card for Heather D White. She asked her blog readers to send her a 4X6 card with a picture of them and some information about them. I loved this idea, so I wanted to do the same thing.
I've been blogging now for just over 2 years and I've made a lot of friends...and lurkers who just like to read. I truly do cherish all of you. To date I've had just over 119, 900 visitors. I average between 200-250 a day. On weekends it's more like 140-170. I think that's a lot (for me) Miss Heather gets 4 times the amount of visitors I do. She is very popular because she is so amazing. :o) Anyways, I have visitors from most all the United States, Canada, United Kingdom, Argentina, Egypt, New Zealand, Europe, Japan, Germany, Australia, Afghanistan, Iraq, Ireland, Scotland, China, Turkey, Netherlands, Bermuda, Ecuador, Venezuela, South Africa, Spain, Malaysia, Thailand, Nigeria, Poland, Turkey, Seria, Peru, Italy, France, Mexico, Sweeden and more that I can't think of now. It's pretty cool to think about. I obviously have far more visitors than I do commenter's. (we all do) What is strange is that all of you readers know more about what's going on in my life and in my heart than my in real life friends because I share more here. You have all been a great source of strength and support to me and I appreciate it so much. I would really love it if ALL of you...lurkers, new friends, old friends, family, everybody would please send me a 4X6 card about themselves. It doesn't have to be fancy or "scrapbook style", but it CAN be. Make it cute, make it plain. It's all good as long a it's 4X6 in size. I want you to include a picture of yourself or your family or both. (On my card I just cut up one of my Christmas card pictures and used those because I was lazy and didn't want to print one.) It only took me like 10 minutes, so I'm not asking for a big time commitment from you. Also include personal information. It can be done on the computer or hand written. I want to know more about you. Your name, birthday, about your family, the food you like,favorite color, hobbies, collections, occupation-if any, fun facts, how you found my blog (if you even remember) as well as contact info. address, phone, email, blog, etc. I promise you that info will never be shared with others. It's just for me. If you've been reading my blog for any length of time, you know you can trust me. I'm an honest girl. I just want to know about you. I will share pictures of the fronts of your cards as they start coming in. Put contact info on the back so it won't be seen in the picture, or create a pocket with it inside. If you want more ideas, take a peek at
Heather's blog
. She's had several cards come in already. I will give you all 1 month to get them in. (April 7th deadline) To make it fun, I will pick a winner out of the cards I receive to win a fabulous prize put together by me. It will be good...honest!
Mail them to
Jolene George
P.O. Box 40512
Mesa, Arizona, 85274
(that's our business P.O. Box)
Thanks in advance to all those who are willing to participate. I'm so excited!
P.S. Guess what??? Tomorrow (Saturday) is mine and Mark's 22nd wedding anniversary. YAY! I love that man of mine! :o)