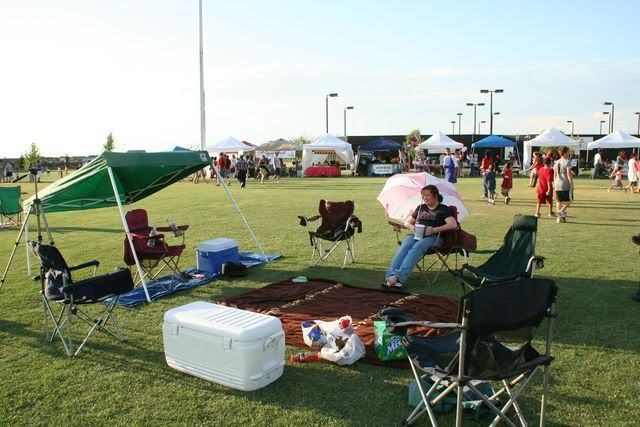 These pictures have nothing to do with the tag, but I can't blog without pictures. These are from 4th of July. I didn't take many pictures because we had just driven home from girls camp and I was exhausted. Pacana Park does a big celebration out here in Maricopa. Lots of vendors with food, blow up bouncy things for the kids, the fire department hoses them down. They play a movie on a big screen. It was the Sandlot. We got there early to get a good spot in the park. I sat there in the sweltering heat holding down the fort while the kids went off to play. Once the sun went down we got a nice breeze that cooled things off more than most 4th of July's. (not cool, but bearable) We invited the Turley family to join us. That was nice, but I'm sure I wasn't the best company.Mark is social enough for the both of us, so it was okay. I was so tired. I closed my eyes through most of the fireworks. I did manage to get a few good shots. The park was full that night. It had somewhere between 6,000-8,000 people. Fun stuff!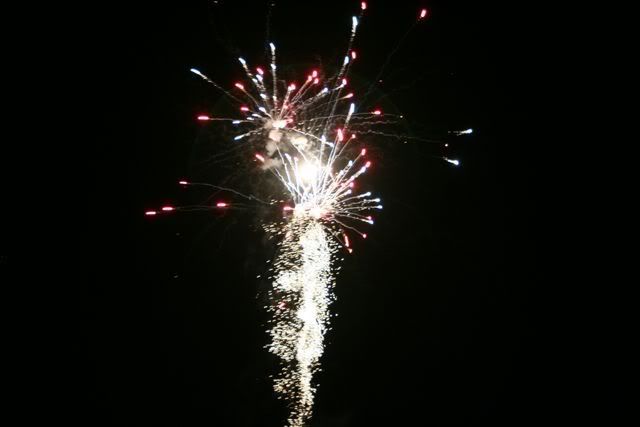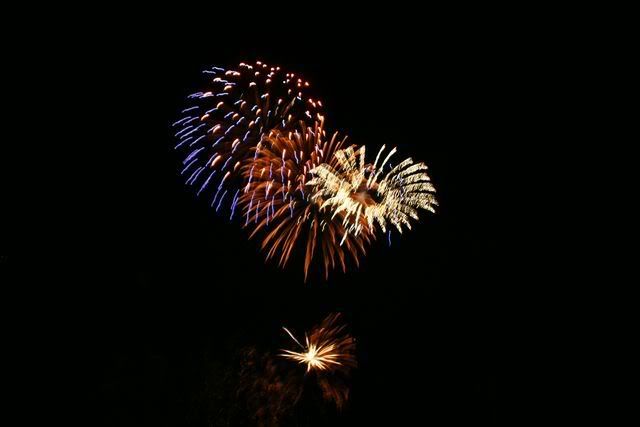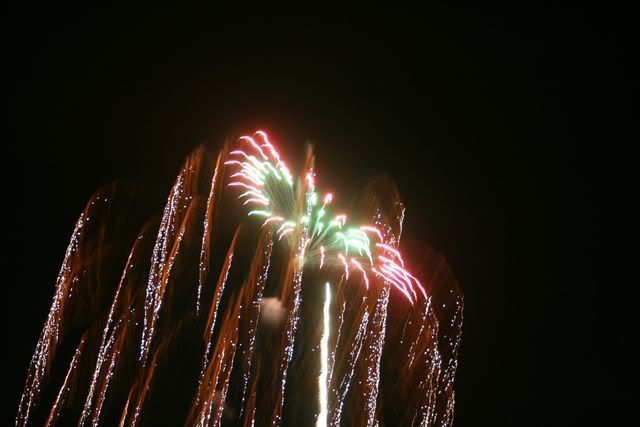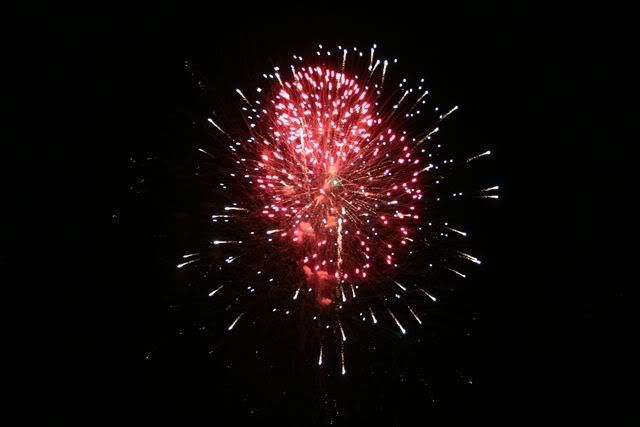 I was tagged by Cindi so I thought I'd do a real quick post in my very limited available time today. Here it goes...
Ten Years Ago:
I was 30 years old and living in a teeny 1,050 square foot house in Mesa with my cute hubby and 5 much much smaller boys. Brek was 11, Chad was 10, Kyle was 8, Cody was 5 and Cole was 1 1/2. Ahhh, the good old days when I had more energy because the Lord knew my survival depended on it. I was pretty new to scrapbooking and busy woodcrafting for the ever popular barn boutique. My craft sales paid for Christmas in those days.
Five things on today's to do list:
1. Finish this blog post.
2. Shower so I smell good and get looking presentable.
3. Put together a few scrapbook layouts to work on tonight. YES! I actually get to scrapbook. The ladies from star riders are getting together for dinner, hitting scrapbooks Etc, then going to Mindy's house to scrap. I"m not good at being a mobile scrapbooker since I'm only use to working around here, but I figured I could manage to put together supplies for a couple of projects.
4. Drive to town early so I can take a man in our ward to the airport, go to post office and bank, pick up a birthday present, go see my grand babies and drop Kyle off, and meet up with the girls for dinner and fun.
5. Drive home safely after staying up way too late tonight. It doesn't help that I had next to no sleep last night. Dang restless leg thing was real bad!

Snacks I enjoy:
I love to snack!!! I've been trying harder to behave so I bought those big boxes of 100 calories snacks from Sam's Club. They have a good variety and I really like them. I'm able to get a little treat with less guilt. Not saying I don't splurge. If a real dessert is offered there is no way I'm passing it up. Had myself some chocolate cake the other night. YUM! Mindy is making desert tonight and I will partake. :o)

Things I would do if I were a millionaire:
Be debt free, build a country style house with a wrap around porch a white picket fence with big trees, grass, flowers and a garden, complete with a little red barn out back.
Build a cabin in the woods to escape the heat and take in the beauty of the mountains.
Have a 2 year supplies of food and other needs.
Help my family and friends.

Places I have lived:
Denver, Colorado
Dallas, Texas
Arizona-Phoenix, Mesa, Chandler, Tempe, Maricopa.
I am now supposed to tag 4 people, but I can't pick, so if you would like to play, i would love to read your answers. Come back and let me know so I can check out your blog.
That's it for now. I have lots to do and not enough time. I don't even have time to proof read this so there will be more errors than normal. :o)
Have Fun!