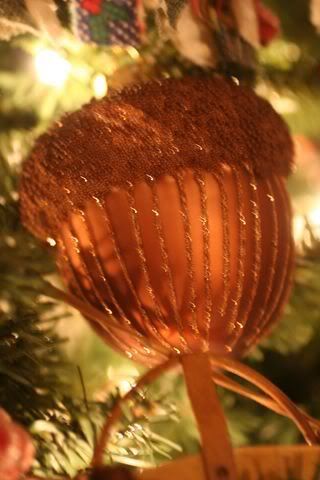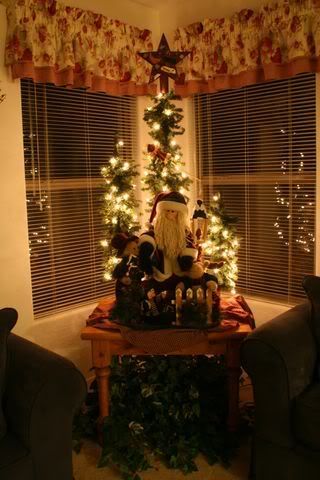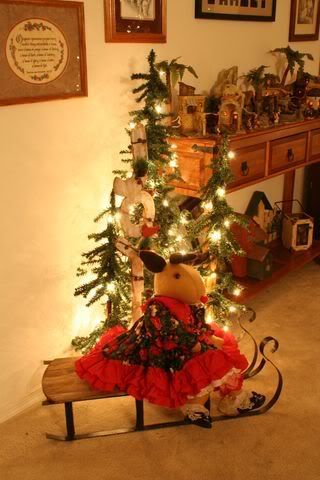 I've been working on Christmas decorations, but haven't had much time to devote to it, so my hall is full off containers. I have been able to talk to Chad everyday on instant

message

. That is time well spent in my book. I told him how to read comments today and he was so appreciative of all of your support. He is feeling really good about his decision now and I really think that having so many people who are backing him up helps. He wanted me to thank you all for your kind words.
The two ornaments are ones I picked up in Utah. I loved the little candle and I couldn't resist the nut because...well, my blog title has to do with nuts and it's too cute! :o)
So how many of you have started decorating?...me...obviously.
Do you decorate outside too?...me...sometimes.
Have you started shopping? ...me...nope.