*****EDITED AT BOTTOM*****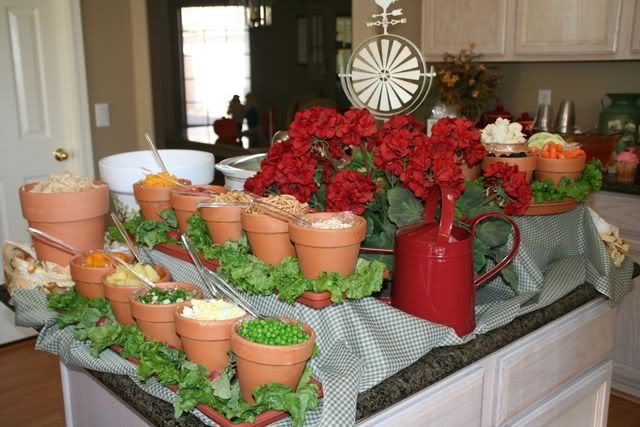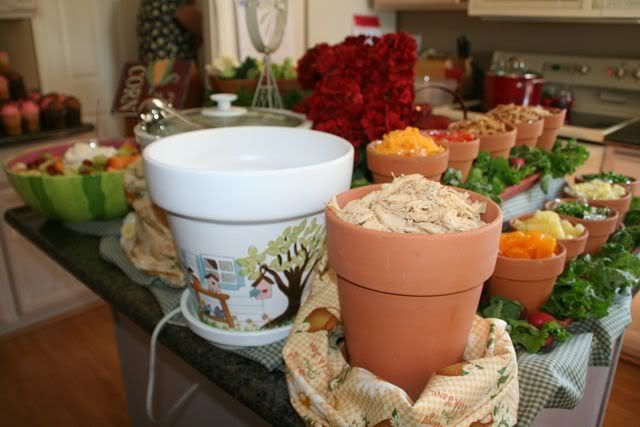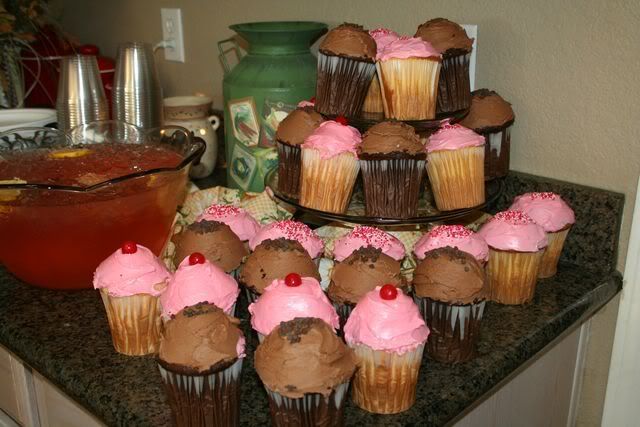 We held my nieces baby shower over at my sister in laws house since she lives in town and we thought we'd have a better turn out that way. I didn't share pictures of people because some people don't want to be on a blog and I didn't ask permission first. Camille had a great turnout and received so many sweet little girls things. It was so much fun. To go along with the garden growing theme I served lunch using terracotta pots. I had a veggie tray, a fruit bowl, Hawaiian haystacks, punch and tall cupcakes. For those who don't know, Hawaiian haystacks are a bed of rice, cream of chicken gravy, shredded chicken, then whatever toppings you want. I used cheese, slivered almonds, cashews, pineapple tidbits, mandarin oranges, peas, green onions, chowmein noodles, hard boiled eggs, tomatoes. My sister in law loved coconut on them, but I only had room for 10 toppings. I love the combination of sweet and salty toppings. The flavors pop in your mouth. Everyone loved the display and the food, so I'm pretty happy. I get to do it all over again Wednesday night for our young women's in excellence night. We are decorating with sunflowers and doing the same basic theme with a play on words. "Grow to the Son" Still have a lot to do to get ready for that.
Gotta run...Cole is at the nurses office complaining of a toothache. May be heading to town to visit the dentist....again!
*****EDITED TO ADD*****