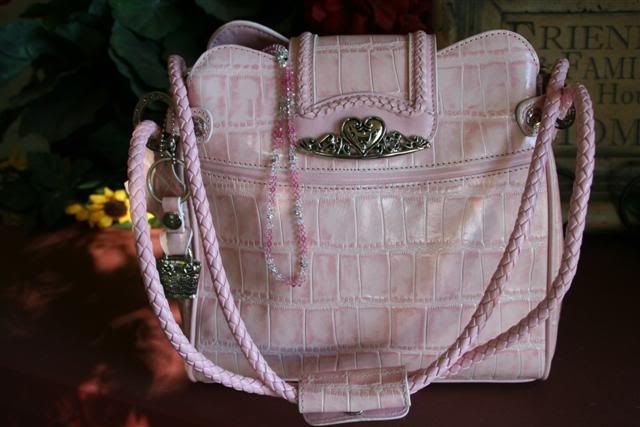 You all guessed it right! Mine is the pink purse. I also have a matching wallet...so cute! I don't buy expensive purses. I got the purse, wallet and a pair of motorcycle glasses for $63...pretty good, I think.
Today I took Brittany to the doctor. They did an ultrasound and stress test. Baby Mark is now up to 6 pounds. The stress test showed lots of uterine activity...which is normal for being 37 weeks. Can you believe she's 37 weeks already? I sure can't! It wont be long now. Brittany is doing great! She doesn't look miserable or feel miserable. I guess that's one of the perks to being young and thin.
My hair girl was gone all summer and I finally got in this afternoon. My hair was getting very unmanageable and I had butchered my bangs numerous times myself. I got it cut and colored and highlighted. No more Grandma grey hairs! It's shorter and darker than I thought it would be, but I have crummy hair so she had to chop it to get it looking healthy. Cole took the picture of me...I know! I look tired! Frankly I am tired...life is too busy!