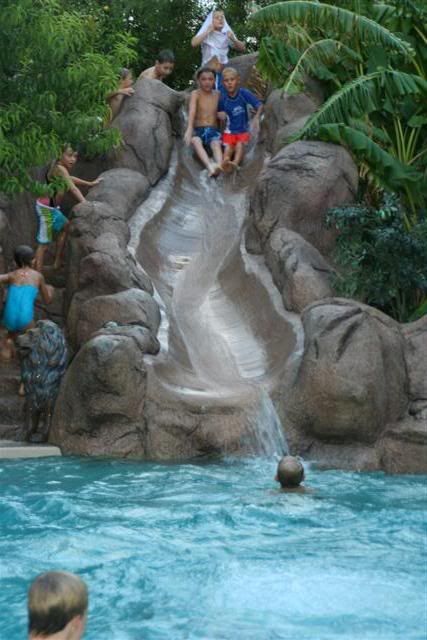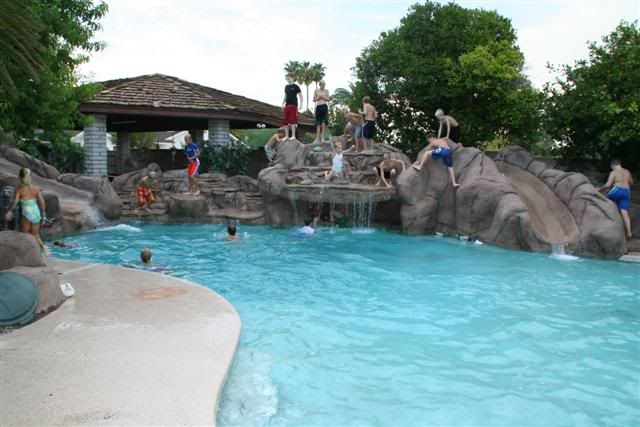 Sorry I haven't posted in a few days. Blogger hasn't been cooperating so well with me.
Cole had cub scout pack meeting this week. It was held in the backyard of some friends in our neighborhood. I was blown away by their way cool pool. All of the scouts and their siblings had the best time swimming here. They also have the neatest playground that would put any parks to shame. They did an amazing job creating a fun place for their grandchildren to play. They were so sweet to invite all these kids to play in their back yard. The boy with Cole is his very best friend Nathan. I took a bunch of pictures of them together, so I can make a best friends layout on Sunday when Coleen comes over to scrapbook with me. I am so looking forward to scrapping. It's been weeks! I get grumpy when I go so long without being creative. I guess I better get my desk cleaned up tomorrow, huh?!

Big brown truck just pulled up!...guess what he brought me?...yep!

cute pink helmet!

Pictures to come when we go riding next....hee..hee..