Cole turned 12 on Friday. I can hardly believe that my baby boy is growing up so fast. And no, he doesn't like being called my baby boy,especially sonce he's bigger than me but that's just what happens when your born last. His only request was he wanted to go bowling with our family and invite a few friends. You know a nice small scale party. Then it snowballed quickly and it turned out to be such a way fun party with lots of silliness. We reserved 3 lanes so up to 18 people could bowl. I didn't bowl because I wanted to make sure everyone else got to , plus I forgot to bring socks to town and the thought of bare feet in bowling shoes makes me shudder. Ick!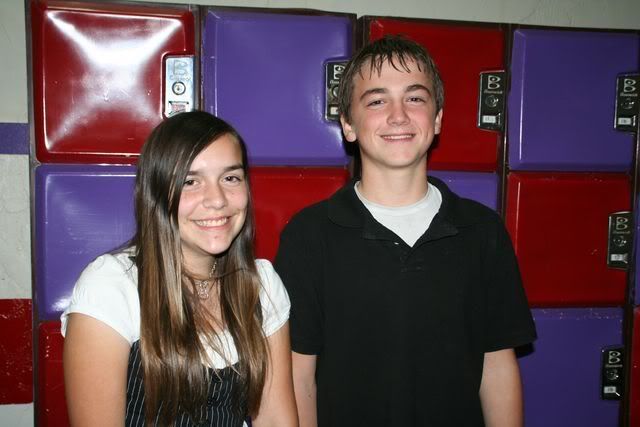 Cole with Erica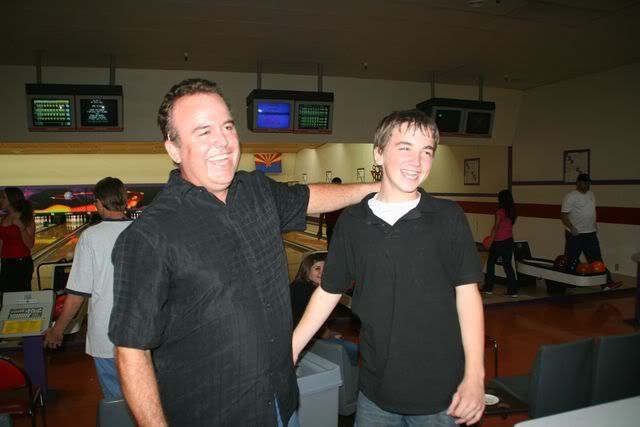 Mark and Cole...so cute!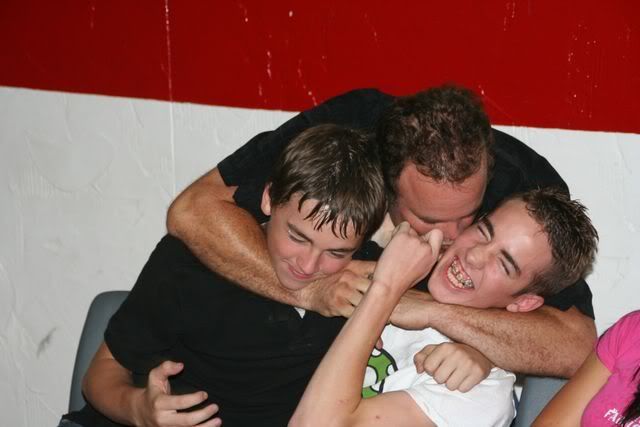 Mark had all kinds of love to share. He was pure entertainment for everyone all night.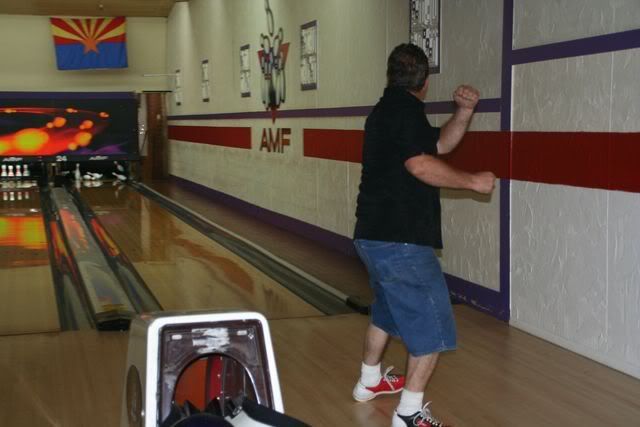 Mark got lots of strikes. I don't know how he does it since he never puts his fingers in the holes.
Wrong on so many levels. :o)
Really Mark just tackled Hunter because him and Chad kept messing him up. It was pretty funny.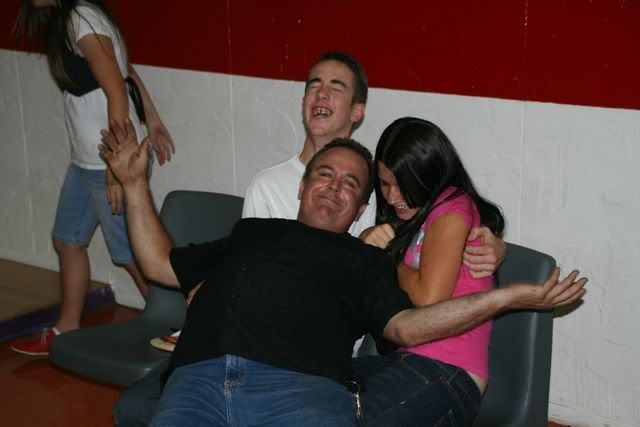 Anytime Cody and Brook or Cole and Erica got too chummy, Mark was there in a flash to stir up the pot. You have to keep a close eye on teenagers ya know. :o)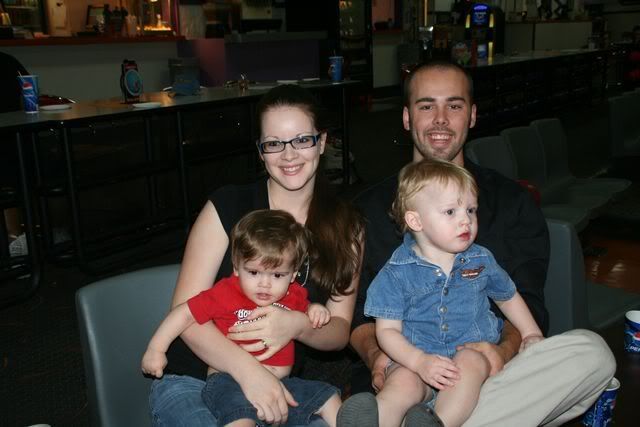 Brek, Brittany and the boys came too. I was so glad to see them join us for some fun.
Little John and his way young Grammy. :o)