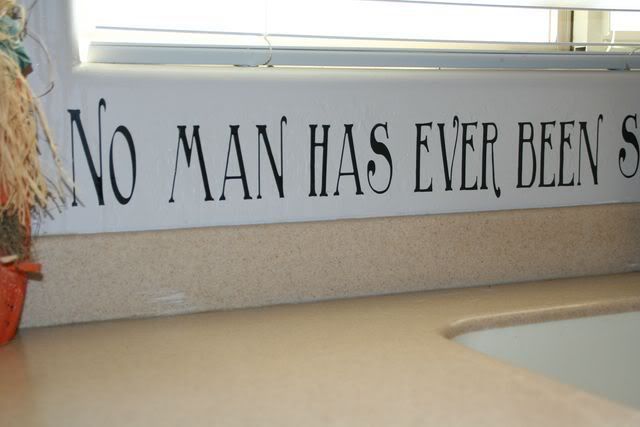 Apparently blogger is still having big picture issues. I don't get it and I can't do anything about it. Oh well!
Has it really been a week since I've posted? My life is not only really busy, but highly stressful lately. Certainly not a good excuse, but an excuse none the less. Forgive me.
I had some vinyl cut for my kitchen above my sink. It say "No man has ever been shot while doing the dishes." I didn't apply it completely straight, but once it's down, it's down for good. I totally love it and it seems to fit this house that I'm completely out numbered by men in. Lets be honest here...has it given any of them a strong desire to do the dishes? NOPE! I'm lucky that they unloaded the groceries when I got home from the store. At least they all do their own laundry.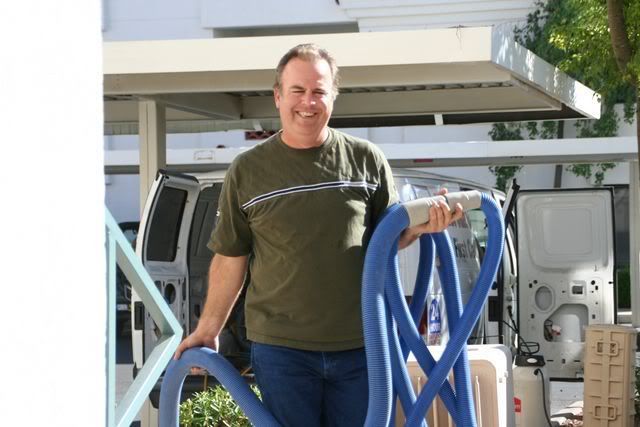 Saturday Mark and I spent the whole day together. We had lunch at Chili's. We always share a meal there and we shared the chocolate molten lava cake too. (which was free for his birthday) Dang, that was good! After that I went to work with him so he could finish up a flood he'd been working on. He loves it when I go to work with him. Then we did a little shopping. I love spending time with my handsome hubby! Happy Birthday honey...I love you!
We've had a crazy busy week since then. Too many things to even remember....some of which I'd rather not and others that were pretty fun. We are looking forward to our ward Halloween party. Should be a lot of fun! I hope you all have a great and safe Halloween!