This past Saturday was the day I taught the magnet board craft class at our Super Saturday at the church. All but 4 of the girls who signed up for my class were there so that wasn't too bad. People brought things to share for breakfast. Wouldn't ya know it...not one savory dish. It was a whole entire table full of yummy sweet stuff. We were all on a sugar high all morning. It didn't help that I bought chocolate for each of the tables that day. Everyone had a pretty fun time and got a lot done. Bt the time we were done there i was more than ready for some real food.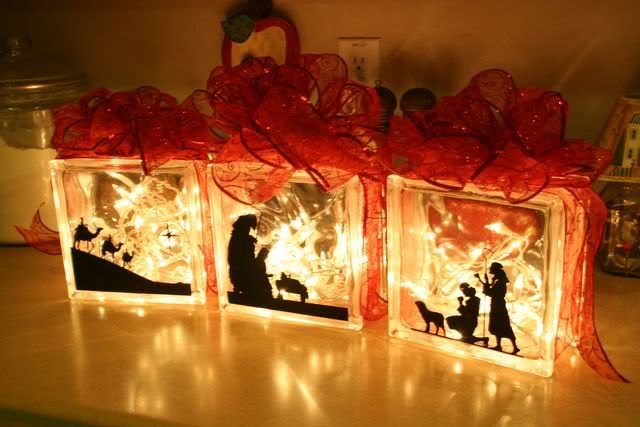 Here are a couple of the projects I got done. Well actually Chad helped me get them done being the crafty boy/assistant that I taught him to be while I taught my class. You can see him in one of the pictures above in the orange shirt. The original glass block class had only the middle one with Joseph, Mary and Baby Jesus and had a plain red ribbon. I have connections and my very cool friend Allison let me buy the whole set of vinyl and I used my own sparkly ribbon. I love how it turned out!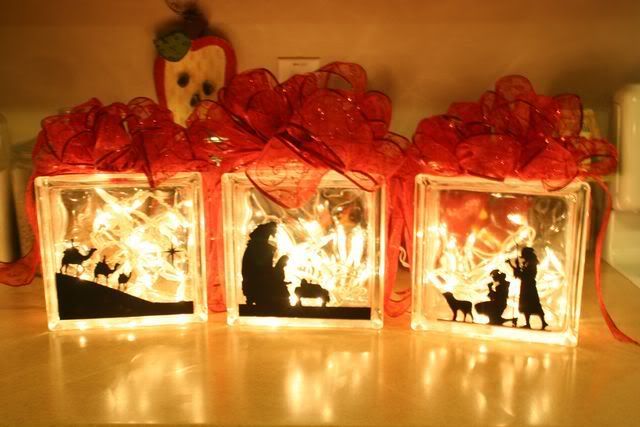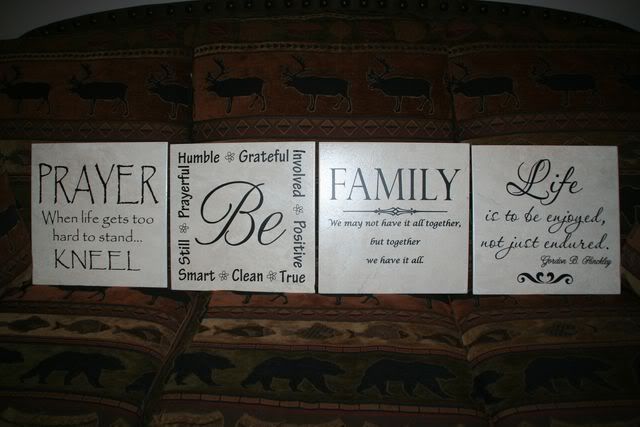 I couldn't decide which quotes I wanted to order so I got all 4 that were offered. Sticking the vinyl on the tiles was pretty quick since Chad did all of these too. So cute!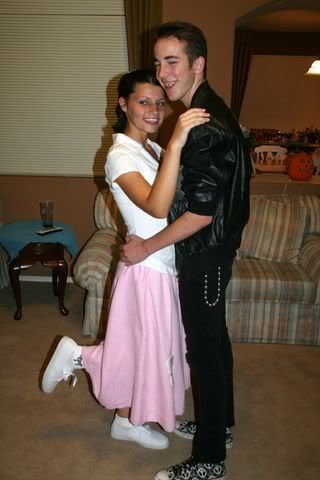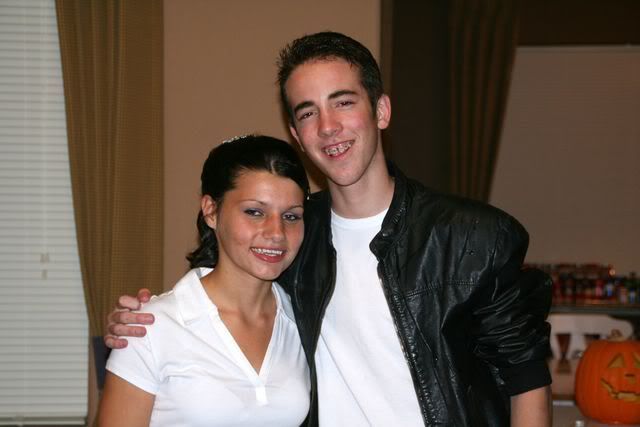 Then I drove clear the heck out to Queen Creek to take Cody over to our good friends house because he was going to homecoming with their daughter Brooke. The theme was "Grease" I thought they looked so dang cute! Since they live an hour away and the dance didn't get over until midnight I let Cody sleep over at their house on the couch and I picked him up the next day. I know...letting a boy spend the night at a girls house doesn't exactly demonstrate my parenting skills at their finest, but I do trust the parents and everything was fine. :o)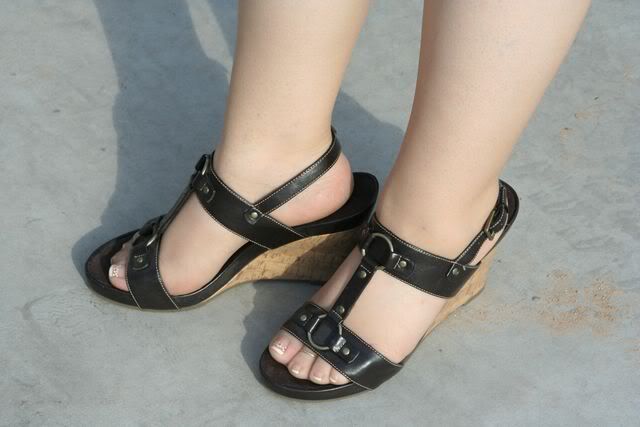 I tried to get Cole to take a picture of my legs so you could tell me if you think they look too big to wear cute zip up boots but he mostly just got the shoes....which are very cute shoes but after wearing them for 8 solid hours...not so much! Anyways...I've tried on so many stinking pairs of tall zip up boots and I can get them on but zipping them up just doesn't happen and it makes me so stinking mad! I'd also like a mid calf boot with furry edges that I can tuck jeans into....like that will ever happen. Sheesh! To me, my legs don't look that huge, but apparently only skinny girls with stick legs can wear cute boots. What a shame! If you happen to be one of those skinny girls with stick legs, please don't think I'm being mean. Just wishing I could get some cute boots for myself.
It's far too late for me to proof read tonight so you'll have to live with the many typo's this post is sure to have. Night all! :o)