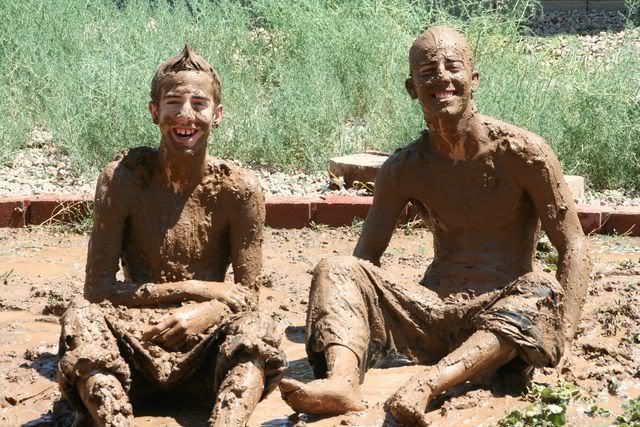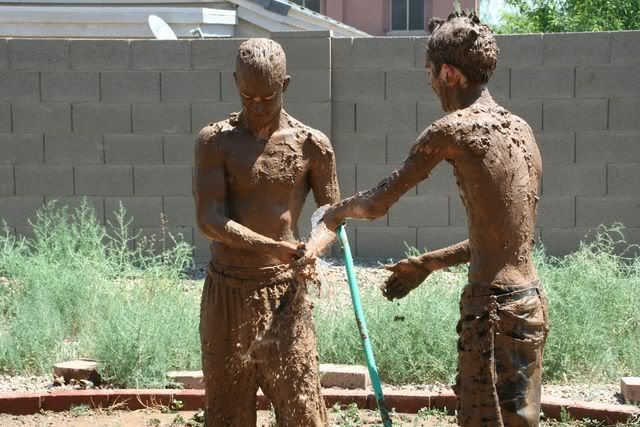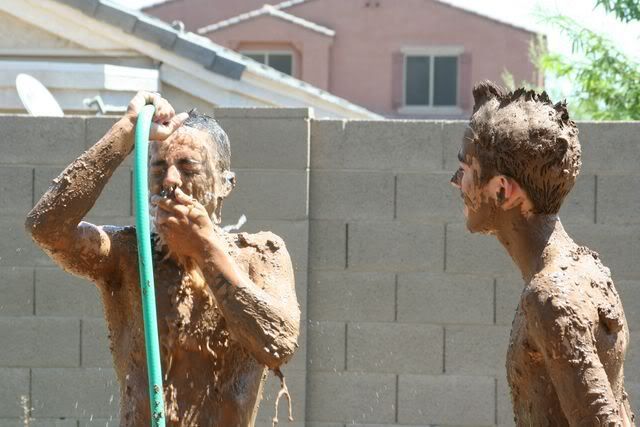 HA!... Who am I kidding! In the George house full of boys there is no such thing as sugar and spice and everything nice. We're more about the snips and snails and puppy dog tails. Not to mention the wrestling, boxers briefs, burps, gas, bad jokes, video games, air soft guns, sticks, stones, frogs, bugs,

lizards

, and mud...lots and lots of mud!
In case you can't tell...that is Cody and Chad. See all the weeds in the yard? They were suppose to be pulling all of those. They tend to get distracted easily. One day I hope to have a nice weed free yard with pretty green grass and flowers...if I can only get them to focus on the task at hand. A mother can dream.