Last night at

Enrichment night

they asked Chad to talk about his experiences in Afghanistan. He did an amazing job. He talked for a little bit then did a slide show presentation showing how things are there along with a question and answer part. He was interesting, informative and very funny. Everyone loved it and were very impressed. He also showed a couple of video clips of "close calls" when he was driving and he had his camcorder on his dash recording. One of them had an explosive buried in the side of the road that was detonated as he passed beside it. He had to swerve hard to avoid it. The road came up in this huge mound bigger than his vehicle. The other was a truck that blew up in front of him with a suicide bomber driving it. It sent debris flying at him. He quickly threw it in reverse to get out of there. Its a very strange and un-nerving thing as a mother to watch videos of terrorists trying to blow up my boy. I count my blessings everyday that Heavenly Father watched over him and brought him back home to us.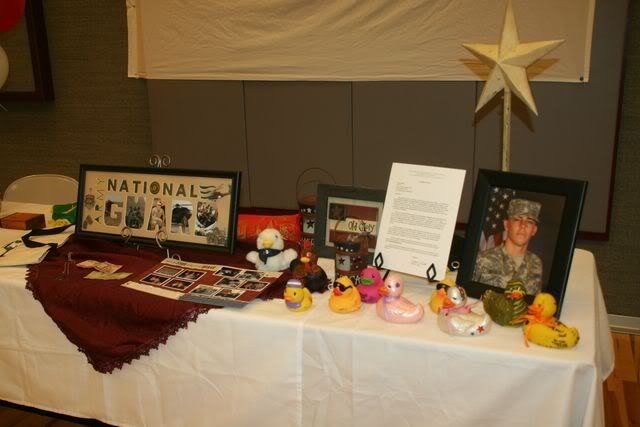 We set up a display table as well. I grabbed an arm full of his ducks for the table and told them about the story of his Uncle Steven advising Chad to be the duck and stay down and safe instead of the goose that runs around getting shot. I told them how so many of my blog readers sent him care packages that included these ducks showing their support and love. They all though it was great.
I finally put together Chad's National Guard frame. I really love how it turned out and so does he, so I'm a happy mom. :o)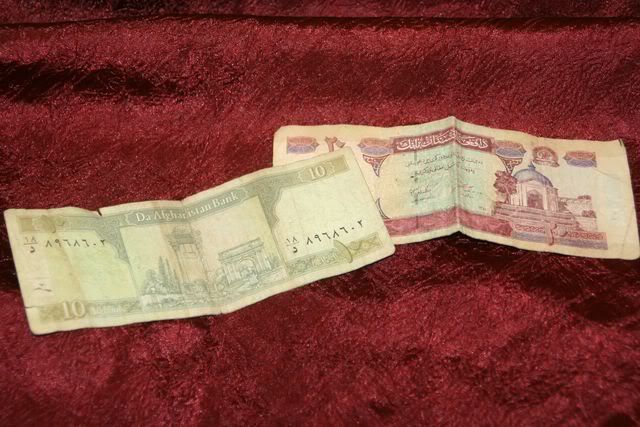 Money from Afghanistan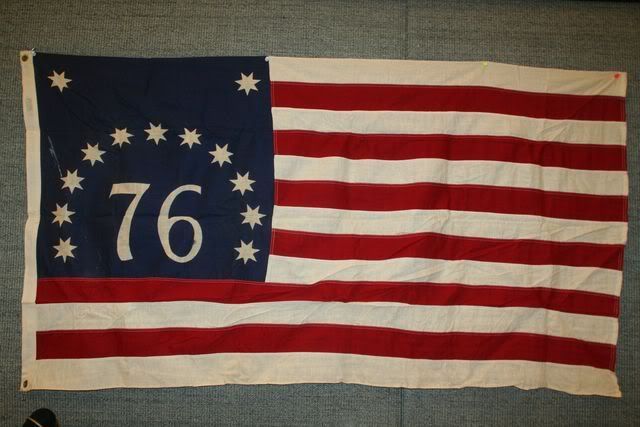 Brother Harmon spoke before Chad and gave us a great lesson on American history. He was very informative and even quizzed us. He brought these old flags to display. The lower only has 48 stars. I love old flags and cant help but think of the history that surrounds them. It really was a great evening.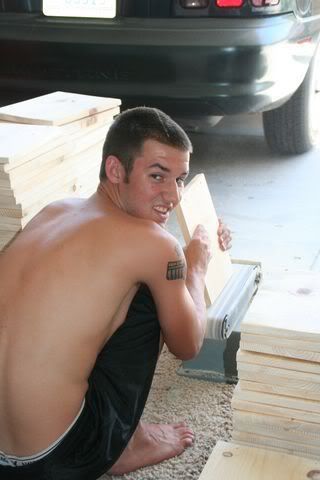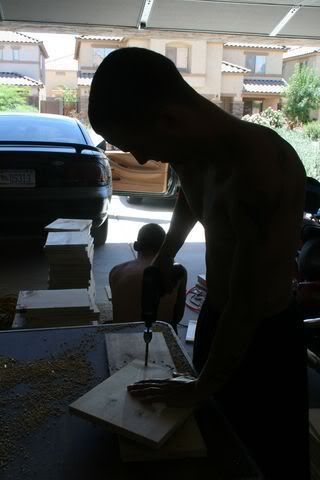 Today Chad, his friend Hunter and myself worked on wood for girls camp. They are now ALL drilled and sanded. It feels great to have that checked of my to-do list. My list is still long, but that was a big one.
We have a fun and busy weekend ahead of us. I've gotta run now, but I hope you all have a wonderful weekend as well.