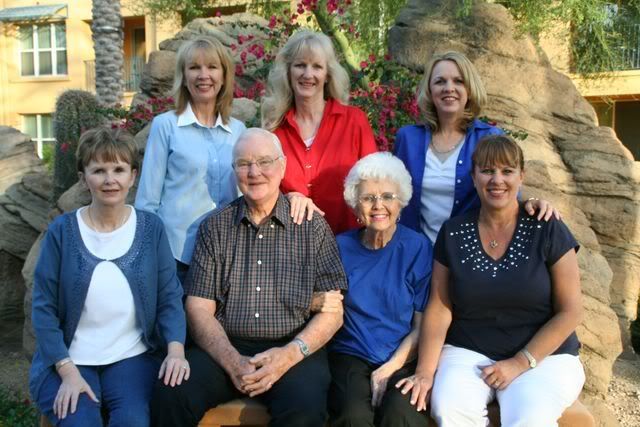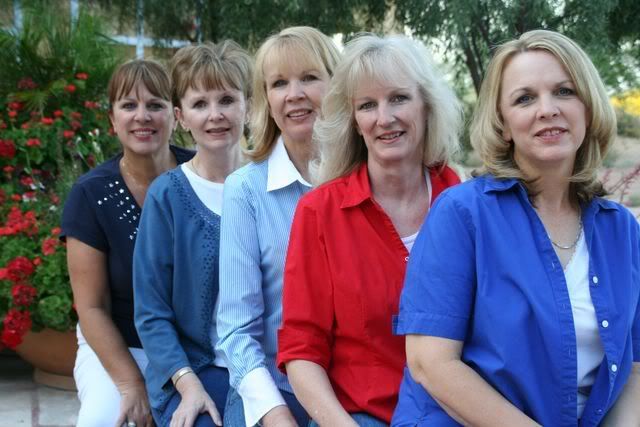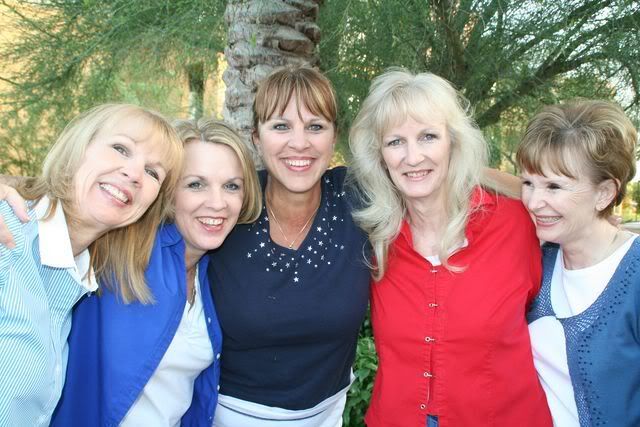 Here are a few pictures from the photo shoot I did 2 Saturdays ago. They are such a beautiful family and I really had fun with them. The long haired blond one is Brittany's mother. Her sisters and parents all have a close relationship and it was a joy to see the bond they share. I'm not a professional photographer which is why I take them for free. When I learn more about my camera and gain more experience and knowledge I will charge , but for now, it's good practice.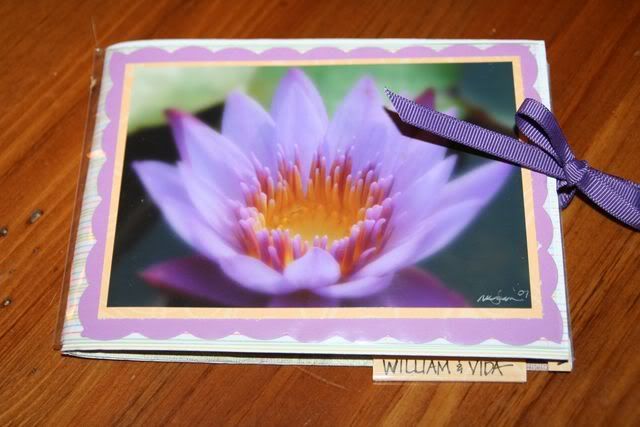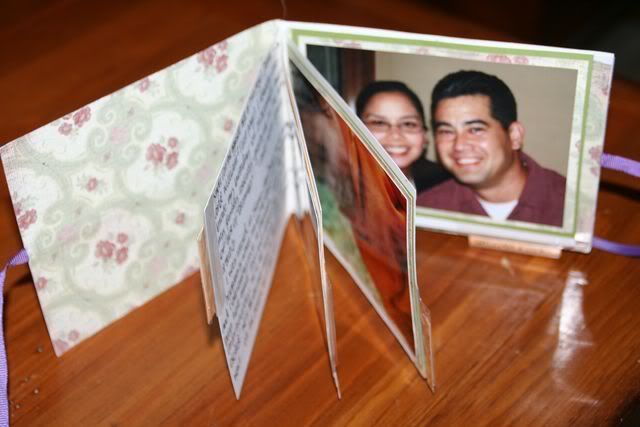 I got a card from Vida. I had to share because it's beautiful. I LOVE how it turned out. It's full of pictures and journaling. She is an amazing photographer and has beautiful hand writing. Thank you so much Vida!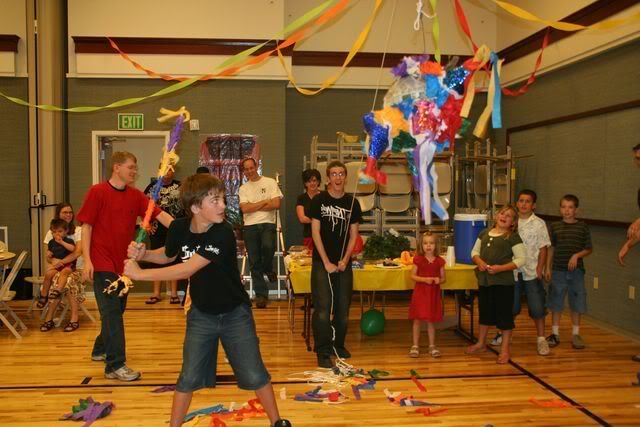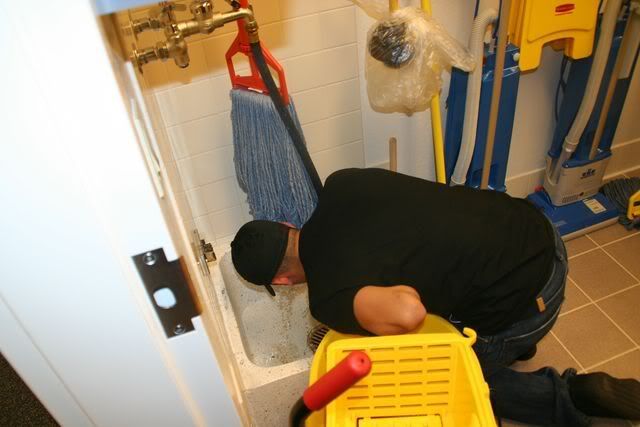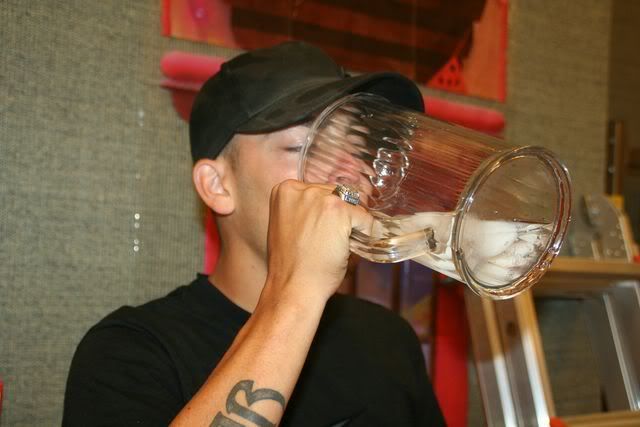 On Saturday night we had a ward "Fiesta" party. It was so much fun. We had Mexican food and everyone brought dessert to share. They had games like musical chairs, the limbo, a pinata and a pepper eating contest. Cole won a round of musical chairs, Mark lost a round when he was hip bumped by a woman clean out of his chair. Cody ran the rope for the pinata. It was a tough one. All the kids smacked the crap out of it. Finally they gave the stick to Cole. He broke the stick in just a few whacks. Chad and Will participated in the pepper eating competition. They started out with 3 milder chilies each. They were really juicy. The first one Chad ate, he had a bunch of the juice shoot right up his nose. It went down hill from there. He was in tears. Each level they were given hotter peppers. 4 out of 6 of them puked. Chad ran out of the room in the wrong direction of the bathroom. He ended up in the custodian closet. LOL! Poor guy. Funny thing is, he doesn't even like peppers or hot food. Will on the other hand won the competition. His "big prize" was a chili plant. LOL! It was such a fun night.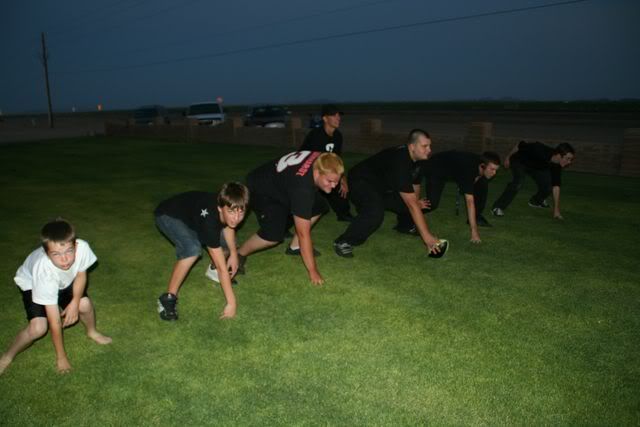 For family night, we (and the Bishop's family) went to dinner at the Crosby's house and they gave us a tour of the dairy. After dinner the kids played some football out front. They have grass...I miss grass...I want grass! Since I've share pictures of the dairy before I didn't think it was necessary. It was so interesting. Mark was like a kid sucking in as much information as he could. After the tour we all ate krispy creme doughnuts for dessert. What goes better with milk that doughnuts? So good! I appreciate the Crosby's hospitality. It was a great night.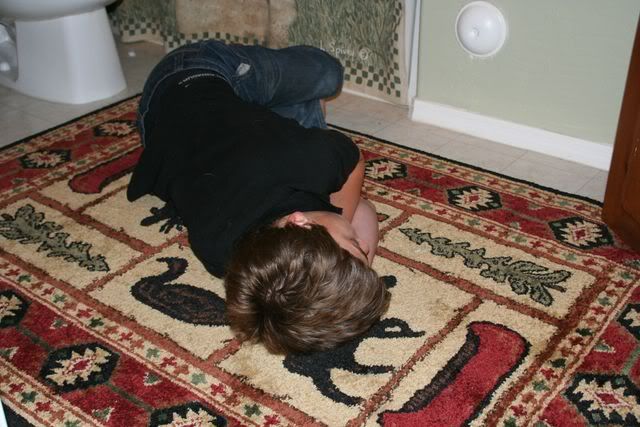 I picked up Cole early from school today. He's has a lot of headaches. When he got home he fell asleep. When he woke up he felt sick to his stomach and ended up puking then fell asleep again on the bathroom floor. He had a fever and I gave him some Tylenol. Poor kid is back in bed. Looks like he'll be home from school tomorrow.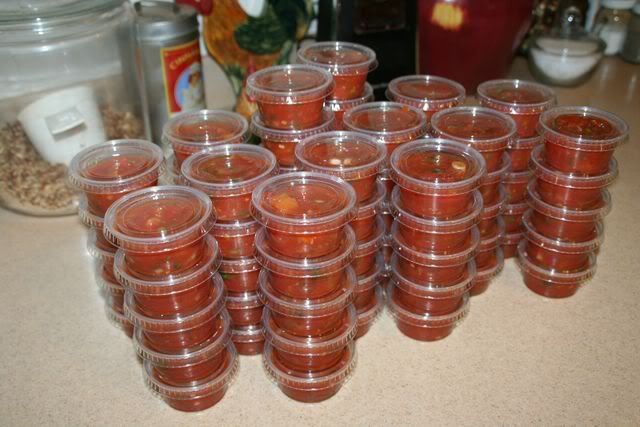 Today I made a big batch of salsa and put it into 72 little containers. We are making breakfast burritos in the morning (Wednesday) for the seminary students. They will have sausage, eggs, potatoes, and cheese in them. After we fill and roll them we grill them on our griddle. It adds a better texture and flavor than just leaving the tortilla uncooked. I'm going to roll them all in foil sheets to make it easy to keep warm and to serve.

I also cut up tons of fruit with help from Will. We put them in individual containers for each student. Don't they look pretty?! We are also having milk and juice. We have to have everything cooked and to the church by 7:00 a.m. As much as I hate early mornings, I think they will be happy with breakfast.
David Archuletta did awesome tonight. They are both amazing and will have wildly successful careers. Wednesday night will be exciting!