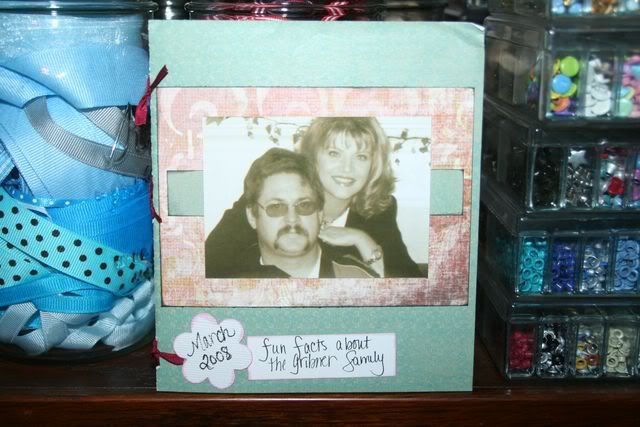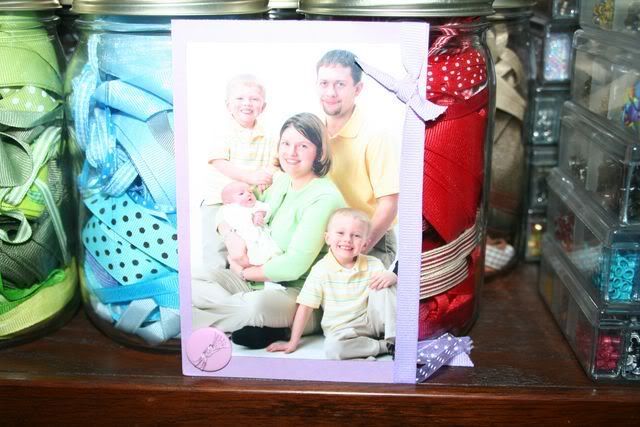 Mark

brought

home the getting to know you cards tonight. I was so happy when I saw the envelopes. I sat up on my bed alone while I read all of them. Not only are they very cute, but so sweet as well. I have to admit as I read the most thoughtful written messages to me I got teary eyed and it filled my heart with joy. They were so touching and very much appreciated. These cards are from Amy, Tiara, Briana, and and Erica (who is from

Australia

) I

received

one other but she wishes to remain private and I absolutely respect that and I thank you for sending me a card. You

will

all

be included in the prize drawing on Mothers Day.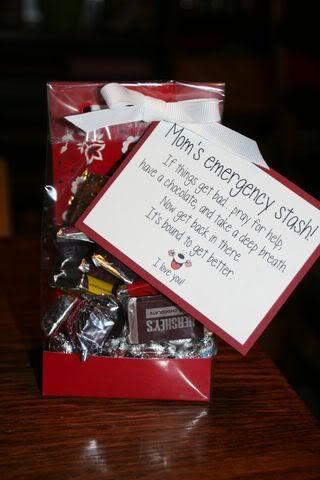 Speaking of Mother's Day, tonight for young women's, I picked up 2 of the girls after school and brought them to my house. We made picnic lunches for everyone and put together the bags of chocolate for all the girls mom's labeled...
Mom's emergency stash!
If things get bad...pray for help,
have a chocolate and take a deep breath.
Now get back in there.
It's bound to get better.
I love you!
I also had the girls make cards for their mom's. I brought all my jars of

prima

flowers and brads.The cards had baskets and grass. Then they "filled" the baskets with the flowers. It also had a happy mother's day message. Even though they were all the same cards, each girls looked totally different because of the different color choices. They were adorable!
Cole was in the room while we were making them and I asked him out loud what do I ask for every year for mother's day, my birthday and Christmas? He

says

"A clean house and peace in our home" I asked him if I ever get it? He

says

NO! He would be right. I told the girls how important that is to me and I know it would be to their mom's and asked them to please make an effort to

fulfill

my dream with their mother's. I'll ask them on Sunday who actually did it. If I can't have it, somebody should. :o) I also told them breakfast in bed wouldn't hurt.
We are having a big family dinner for Mother's day after church. What are your plans?
P.S. I recorded Americal Idol and just finished watching it. All I can say is Jason's departure was long overdue. Brooke should have been in the final 4. Syesha is very talented and I really love both David's!