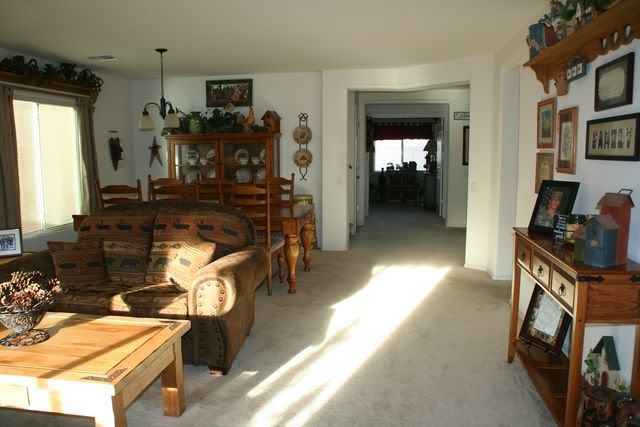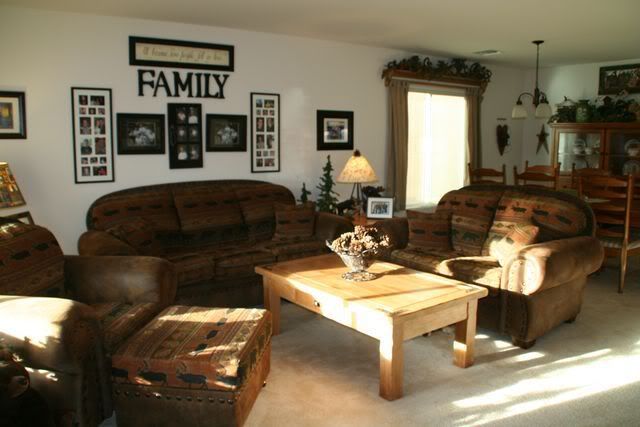 Don't laugh! I know I shouldn't be happy about cleaning, but today was the first day I've been able to get my rear out of bed and do something productive. Kyle and I got ALL of the Christmas decorations boxed up and put away. The tree takes forever! We cleaned the living room, formal dining room, family room, kitchen, dining room and bathroom. I know that doesn't sound like much for a whole days work, but keep in mind that there has been no cleaning done around here since Christmas and this house is over 4,000 square feet. It's like cleaning 2 houses and I can't do it in one day even when I feel 100%. Earlier today this room was filled with tons of boxes and junk everywhere. The table was piled high with stuff too. I feel at peace when I can see progress being made...even if its just a few rooms at a time. It just feels good to look at hard work completed and see the sun shining in to make it all warm and cozy. I hope to tackle a few rooms every day this week. I love it! AHHHHH! I will sleep good tonight. Id show you picks of the family room but Cody walked all through it with muddy shoes. Kyle is going to steam clean it for me. It looks terrible.
...and yes, I have done the vicks vapor rub on my feet with socks several times. I think it may world for a common cold cough, but not so much for the nasty cough of bronchitis.
P.S. I know there are little trees still in this room. I left them in there on purpose. They fit in with the outdoorsy furniture.