Do you see my problem? Chad bought another motorcycle! Not just any motorcycle. A Rocket! I hate rockets. They are too fast. He promises to be safe. I'm hoping when he gets home and he spends some time on both that he will realize that the cruiser will be way more comfortable and he'll sell the rocket. A mom can hope anyways. My garage is so FULL! This Saturday we are planning on pulling everything out of it and re-organizing it. It's a mess, plus with the addition of 3 bikes, it needs a new plan. Not to mention the freezer needs to be relocated so it doesn't get unplugged again. It will be a lot of work, but I'm actually looking forward to it.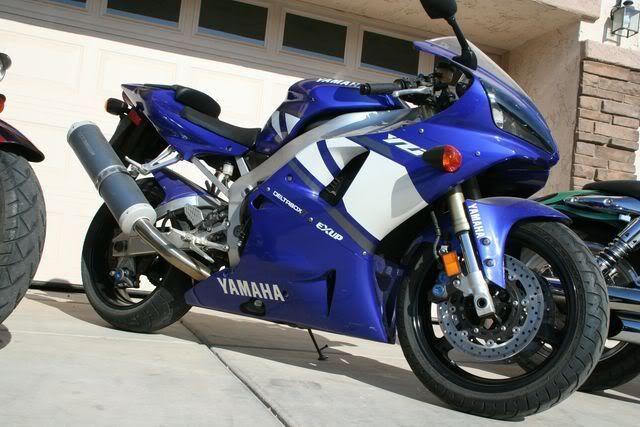 Chad's mean machine

Chad's green machine

I swiped some more pictures off of Chad's myspace. They got snow in Afghanistan for the first time in over 10 years (at least where his base is) They didn't get a lot, but it was enough to show the locals how to have a snowball fight. I will use his captions he had on them. This is a picture of Chad and Castro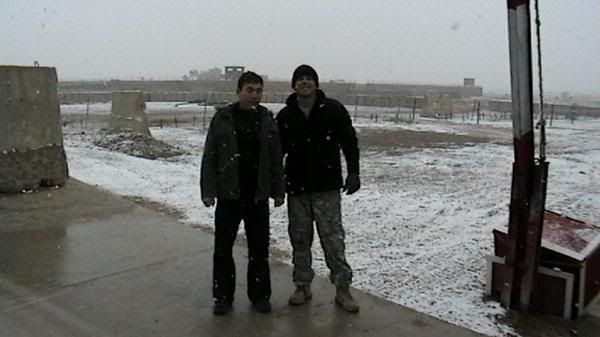 Reza and Chad


Packages from Chad have started coming in. They told him to send home anything he isn't using or things of value to prepare for coming home. Seeing the mail lady delivering them over the past few days makes it feel like his homecoming is right around the corner. He really doesn't get home until the very end of March which is close, yet far at the same time. I'm hoping time passes quickly. For now his boxes wait for him safely tucked in his bedroom closet.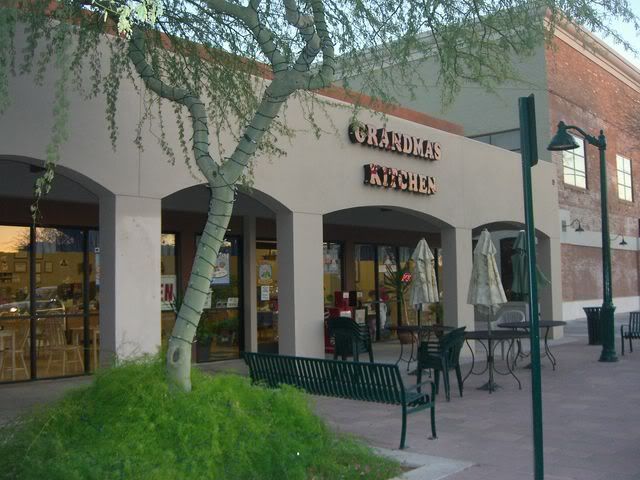 Mark and I had dinner at Grandma's Kitchen in downtown Mesa on Friday night for the monthly Friday Night out on Main Street. There are other restaurants open, but since we know the owner (grandma) we like to support her business. She's normally only open for breakfast and lunch and does dinner once a month.
I thought this car was so cool!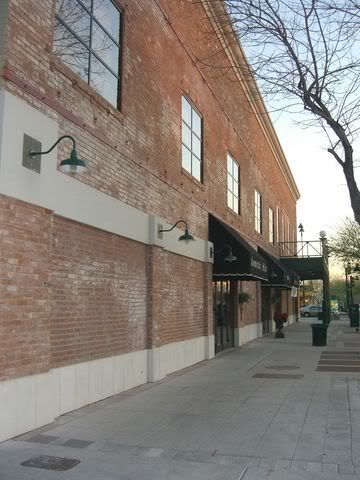 I have a huge love of old brick buildings. They are so beautiful!

For the shoe lover in us all. :o) Main street has statues all down the street on the sidewalks. Mark got there late so I only got a few pictures before it got dark.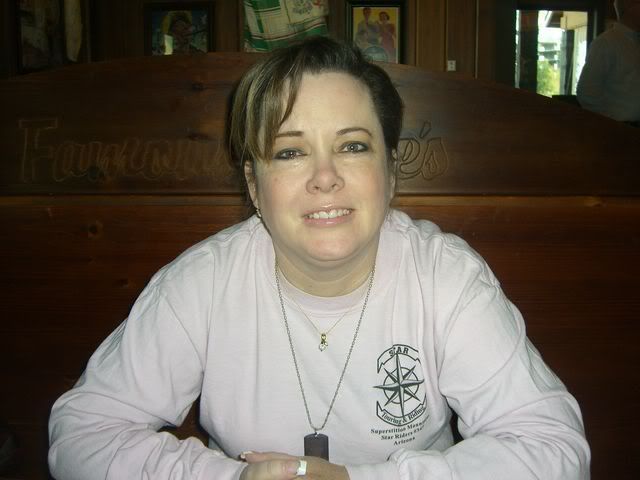 On Saturday we took the bike to town for brunch and Famous Dave's BBQ. (which explains my helmet hair) Love that place! Nothing like eating a feast for 2 atop a garbage can lid. LOL! In our defense we did NOT eat it all. I don't know how people could possible eat that much in one sitting. What we did eat was dang good though. I also love the decor in there....full of country goodness.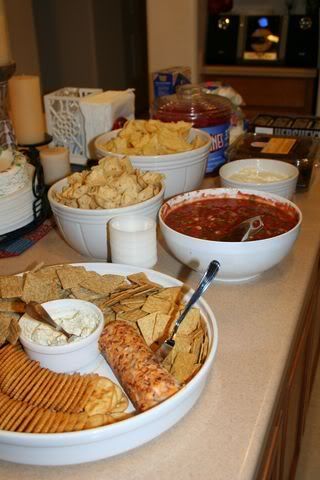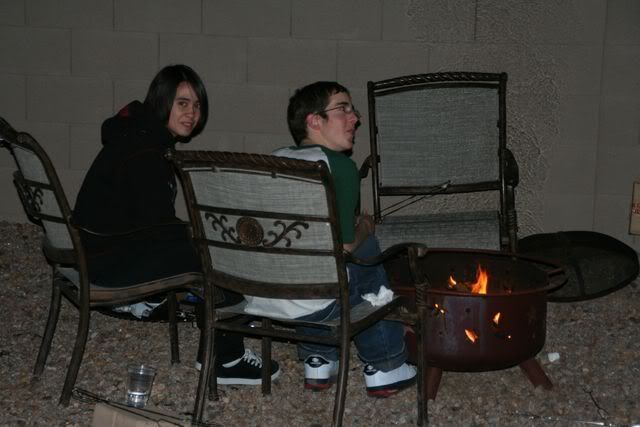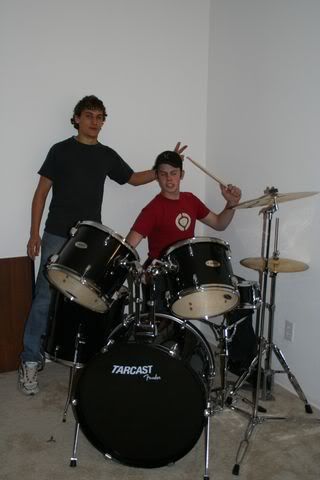 On Saturday night Kyle hosted a back to school party (semester) He helped me make food all day. He requested chicken salad sandwiches, veggies tray, chips, homemade salsa, chips, dip, crackers with cheese, brownies, stuff to make smores and soda. I think we had like 14 kids here. They ate, played games, played music, roasted marshmallow's, watched a comedy special and just had a great time together. They were all gone by 11:30 and the neighbors didn't call the cops, so I guess it was a success. :o) These kids must not have scrapbooker moms because ALL of them were very camera shy. Made my job difficult. Most pictures were terrible. Looks like I'll have to train them to just smile and get it over with.
Gotta go get ready to go. Cody has another dentist appointment, so I have to pick him up early from school. He has one appointment a week all month. sheesh!
Roast is in the crock pot...smells like Heaven! AHHHH! I sure hope there's roast in heaven...and steak and potatoes and chocolate...yummm :o)