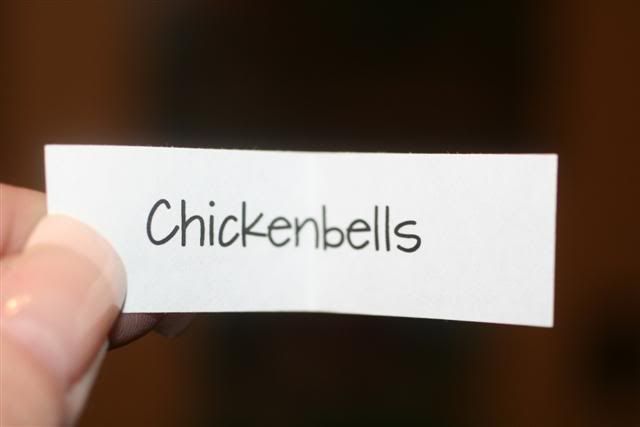 I typed up all 52 names and put them in a bucket, gave them a good shake, closed my eyes and drew out a name. The winner is Chickenbells aka Sadira!!! Congratulations! Send me your address and I will ship the box out on Monday. :o)
I hope you all continue to read even though you didn't win. If I was loaded I would send you ALL a gift....honest! Thank you all so much for commenting. It was so great to read all of them and learn that we all feel very much the same. It's a great thing.

Today was bitter sweet. The for sale sign went up in the yard. This has been really difficult for me emotionally. We've had 3 people look at the house so far, even though it's REALLY not in look through condition. We also lost the rental house. We were approved for it, but didn't have the money to get in it yet, so he had to rent it to someone else. I do understand that, but I'm sad. :o( We're still looking in Maricopa because it's more affordable.

My friend Cindy came by today with this HUGE basket of yummy goodies. I was SO surprised and touched by that. She had heard what I've been going through and wanted me to know she cared. What could be better than loving supportive friends?!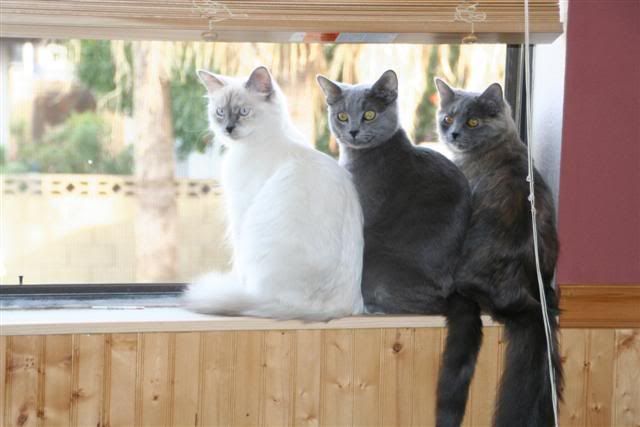 The kittens have decided that their new favorite place is my bedroom window. They love the wind on their face a the high view for bird watching. I find them here all the time, so I have to pull the blinds up to keep them from crawling in them....they are so cute!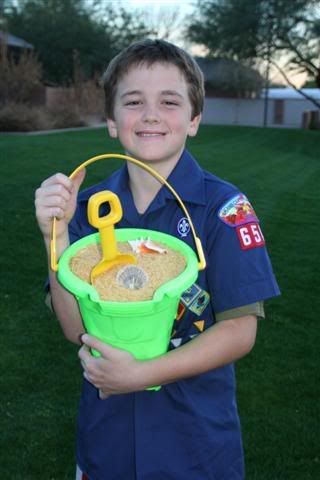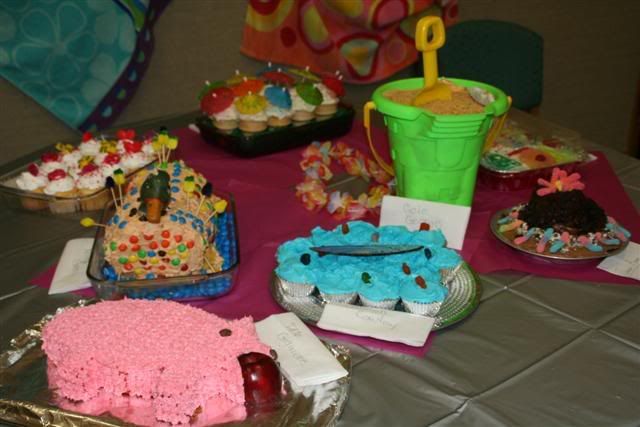 Cole had blue and gold banquet for scouts on Thursday night. It was an aloha theme. They always have a cake decorating contest. We planned on making a cake that has a beach and ocean scene, but I couldn't find the plastic hawaiian people anywhere. While searching through Wal-Mart a mere 3 hours before pack meeting I spotted the sand pail and decided on a new plan. We baked a double cake, cut it up, frosted each layer, stacked them in the pail, then topped it with crushed graham crackers so it would look like a bucket of sand. Poked the shovel in and set in a couple of sea shells. The kids scooped it out with the shovel. They loved it! Cole won for most creative.
oh oh oh! I just got a text from Chad. They moved him to a new squad. He said he will call me Sunday with details. Yippee!!!