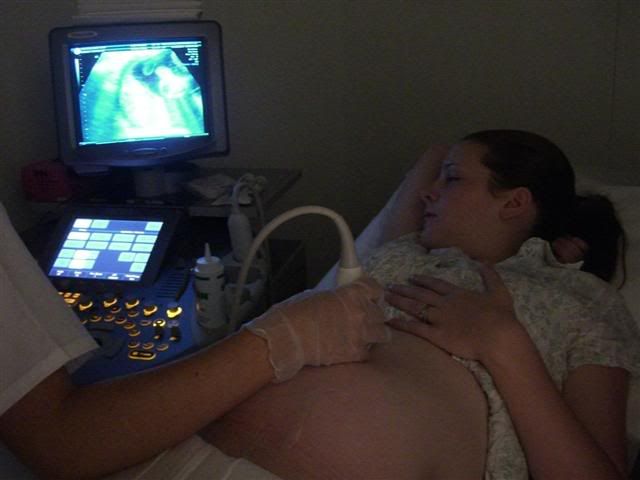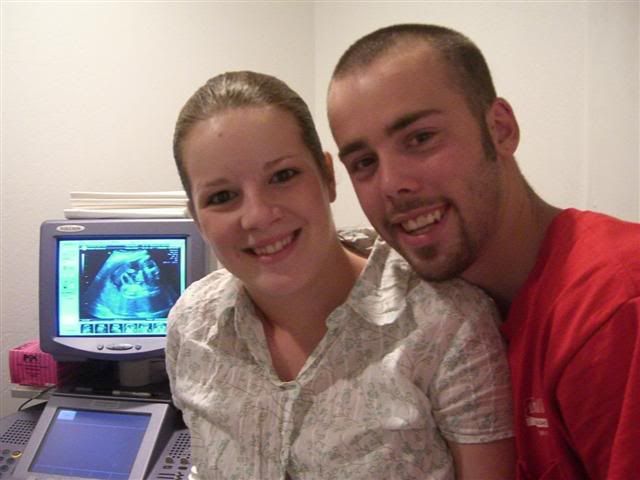 Brittany had another ultrasound this morning. I'm sad to report that the small intestines have continued to dilate and the stomach is being "pulled" for lack of a better word. The first Tech did measurements and said everything was stable THEN the doctor came in to look and did more measurements and saw that it was noticeably larger and with the hole being small she is concerned about it getting pinched. She is to the point of worry now. She said if she was 35 weeks, she would have them take him out now, but since she's only 31 weeks, it's just to risky. We have another ultrasound scheduled for next week and were finally able to get an appointment with the high risk doctors on August 8th. It frustrates me that we can't get in until then when things are getting worse. His estimated weight right now is 3 pounds 10 ounces. It would be a little more but his tummy measures small since the intestines are on the outside. I think it's a pretty good weight at this point.
I'm getting ready to go over to the hospital. My dad is having surgery today. He had a stint put in a while back and they don't think it's doing it's job. So they will shoot dye in to see where the problems are and fix what's wrong while they have him in there. I think I'll take the baby shower invitations with me and work on them in the waiting room. I can't believe I'm STILL not done with these things.

I wish I had better news today. I feel terrible posting bad news yet again. Be glad I don't tell you ALL the bad things happening here. These past few days have been back to back non stop problems.
Thanks for listening to me ramble...