On Friday Me and Brittany took baby Mark and little John to
Snipits
for their first haircuts. I brought Cole along for kid wrangling purposes. It's a real cute salon for kids. Expensive, but cute. Glad my boys are big and will sit still in a regular cheap salon.
Before picture of their long locks.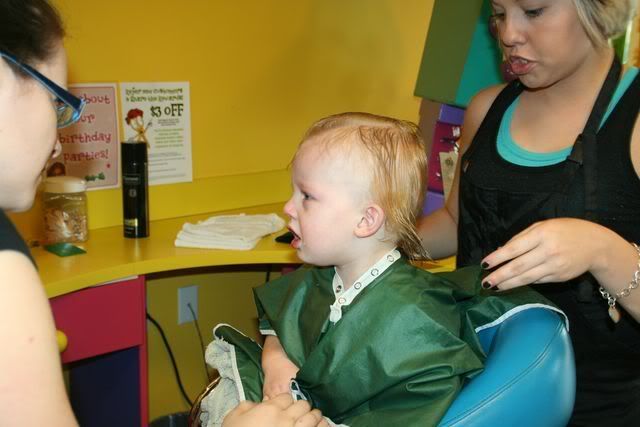 No amount of cute was going to make Mark think this was a fun thing to do. He was scared and cried through most of it.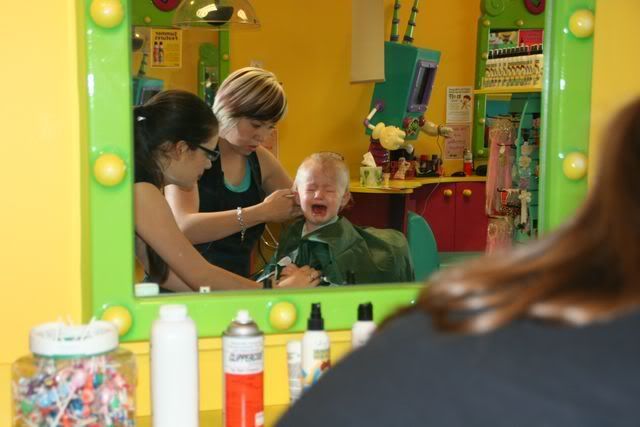 John on the other hand did really well. I guess he's still too young to be scared...or he's just brave.
Both Mark and John have been making that "OH" face a lot lately. Cracks me up! John does it just to be cute, Mark does it try to hide his smile behind it when he's being bashful.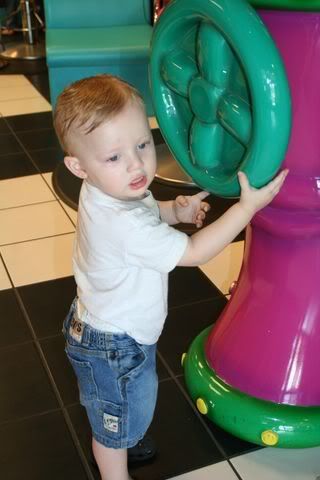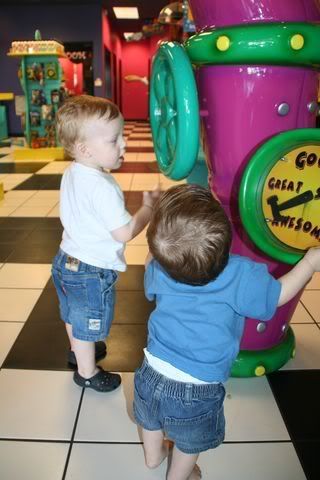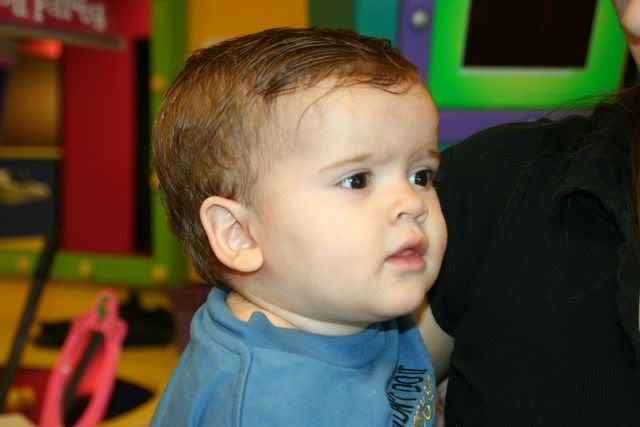 They both loved the little wheely thing. They would have stood there forever spinning that thing if we would have let them. I think they look adorable with their new hair cuts. Brittany says she likes it too, but in my gut I think she is also a bit sad to see their hair gone.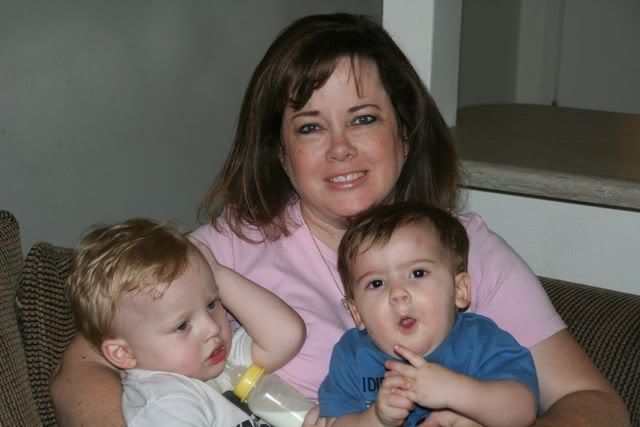 What kind of Grammy would I be if I didn't take them to McDonald's afterwards for lunch. They both had chicken nugget happy meals and we all had a great time together. Then it was time to take them home for much needed naps. I sure love those little guys!