This is a glimpse of what I drove through yesterday on my way home from picking up my nephew Kayce for a sleep over in town. Late afternoon during monsoon season you run the risk of this...especially on the 16 mile stretch of desert highway to get to Maricopa. I had my little camera in my purse, so I had Kayce take pictures for me. It was pretty thick, but I've driven through much worse and didn't have a camera then. I just try not to drive in the late afternoon if I don't have to. We did get quite a bit of rain following this, which resulted in my back yard being pure mud. I REALLY need some grass.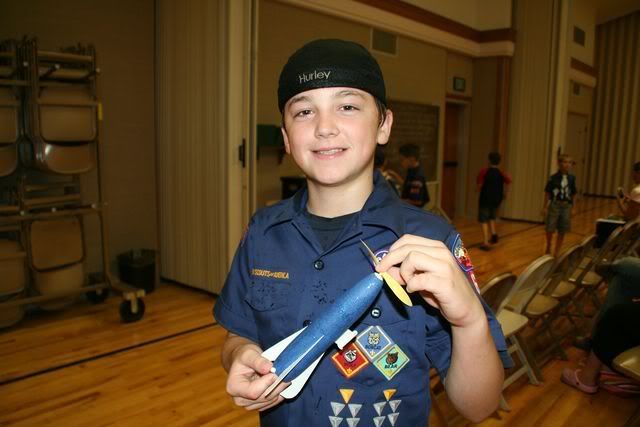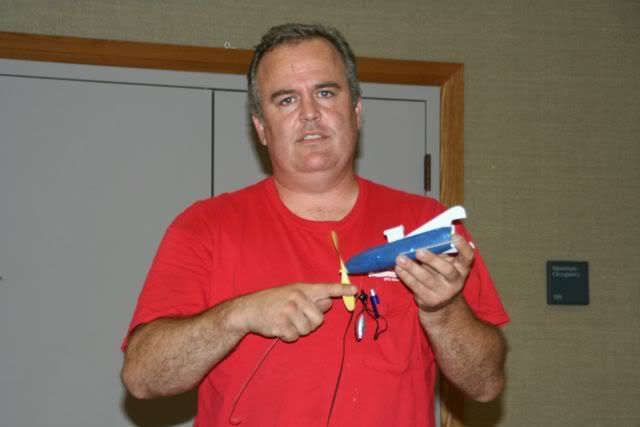 Cole had his rocket derby tonight. After getting 5 boys through years and years of scouting, we've made 17 pinewood derby cars not including the ones I've helped other scouts build , but I have never had to build a rocket, so it was a learning experience. It had to be wound 150 times each time he raced. Mark helped wind it up when Cole got tired of winding. He won 3rd place, so he was thrilled!
I've started reading the book "Bleachers". I really like it so far.