Brittany with baby Mark
Looks like he's flippin' the bird, huh?! LOL!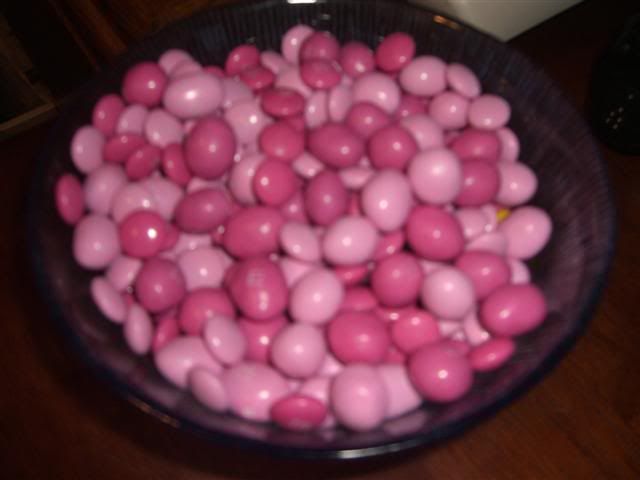 Pretty pink M&M's for breast cancer awareness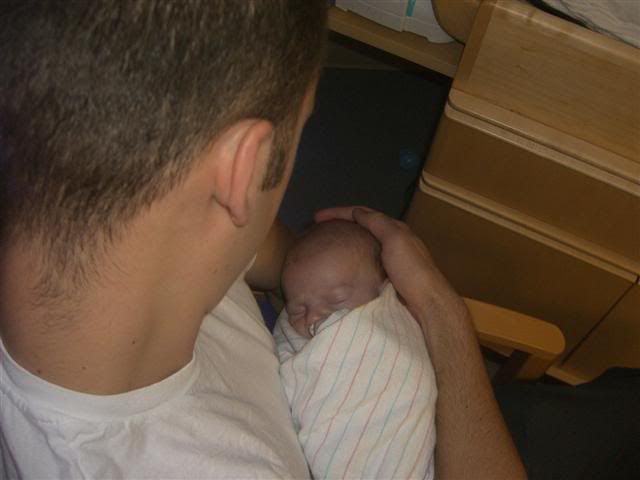 Brek with baby Mark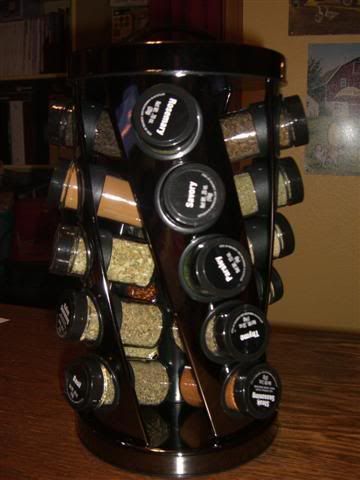 Cool spice rack
Gosh, have things been busy around here. I haven't had time for anything. Yesterday while Coleen and I were at Sam's Club we found this very cool spice rack for her to use for her embellishments. It was $24.98. They don't carry mine any more, but this one is very stylish, sturdy and it twirls around very well....just incase any of you are looking for one. I know a couple of you have found one already, but thought I would enable those that hadn't yet. :o)
I was out running errands today and I was on the side of town the hospital is on so I went to see the baby and I held him for an hour. He was wide awake for the first 45 minutes. He kept giving me these adorable little grins that absolutely melted my heart. I actually got teary eyed while holding him and I didn't even have my camera, so I sent it down with Brek and Brittany later to take pictures. Brek thought it was funny that it looked like he was flipping the bird, so he had to get the shot....not exactly the sweet pictures I wanted to get, but oh well. They did get some cute ones too. He is still having a hard time keeping down his feedings and his incision site was looking infected. They opened it back up and sent samples to the lab and took X-rays of his tummy. They say it seems to look fine, so now we are just waiting for him to hold down his feedings all the time. Brek and Brittany took the stroller there today and he got to have his first little walk in the hall of the NICU. Brek had to push the thing that all his wires are hooked up to while Brittany pushed the stroller. When I was waiting outside the hospital for the valet to bring me my truck, an 86 year old woman who was standing out there with her family came up to me and said "you have a nice face" I said "thanks...that's because I'm a nice girl" :o) We had a nice long conversation about her having throat cancer and her daughter having diabetes. She was very sweet and I enjoyed my talk with her.
Thanks for all the kind comments on my newly clean closet. I love that the lurkers are coming out and talking to me. It makes me feel good. I have decided to put the curtains back up, but leave them open. I like to see my stuff and have the splash of color as some of you pointed out. I would like to do some cute tie backs.
I know there are other things I had to say, but my brain just shut off from lack of sleep. Morning comes early in the George house.