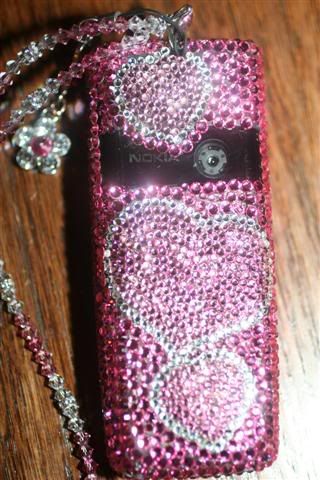 Just wanted to show you a picture comparison. I couldn't sleep so I decided to try out the new macro lens I bought from my good friend September. I think I'm going to really enjoy it! Can't wait to take pictures of baby hands and feet with this. :o)
P.S. The cost to bling is $150 for the phone and $25 for the bling string. The flower charm I already had on it. I got that at Scrapbooks Etc....the BEST store on the planet! HONEST!
I can't help but smile when I look at my phone. It makes me giggle. I know...I'm weird! I LOVE IT!