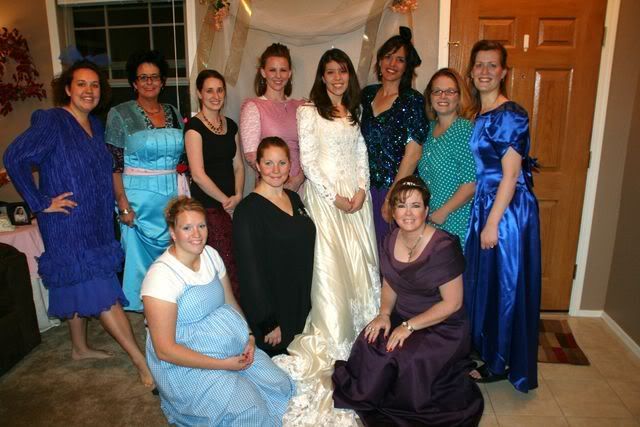 Last night was our ugly dress party. It was a serious blast! On Wednesday I met up with Mark in town and we hit 4 of the thrift stores (two of them twice) in search of a truly ugly dress. I found some awesome ones. My favorite one being a lovely sherbet orange with really bad bead work and weird puckers. It was perfect...until I went to try it on and I couldn't even zip it up. I was so sad! That was the same fate with numerous other hideous dresses. Oh to be a size 2...if only for one night. The dress I ended up getting was a purple one that was a little less than modest so I had to wear a shirt under it to keep myself contained. Mark said it was ugly enough, but at that point he was so sick of shopping he would say anything to get me out of there. In his own words "this is the worst day ever!" I did make it up to him and went to dinner and a movie. Poor guy! LOL! When I put it on at home my boys all said..."Mom, that's not an ugly dress." LOL! Dangit! It's the only one that fit me. At the party we played several games (with prizes) ate ugly wedding cake with the traditional nuts and mints, and watched the movie "27 Dresses". I had to leave before the movie,so I'll need to rent it so I can see it.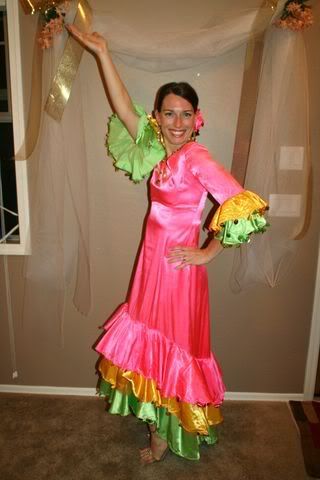 Jeanette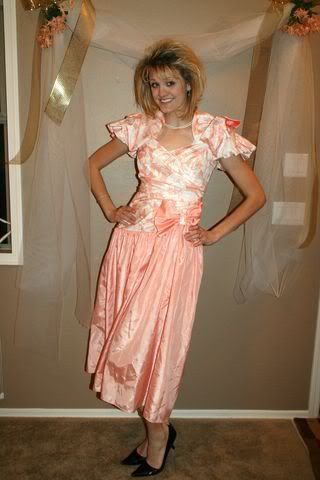 Emily
Both these girls got there late after the group picture was taken.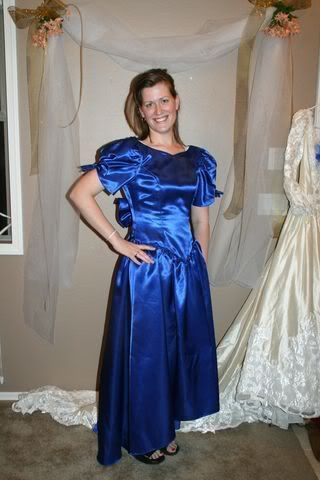 Sarah W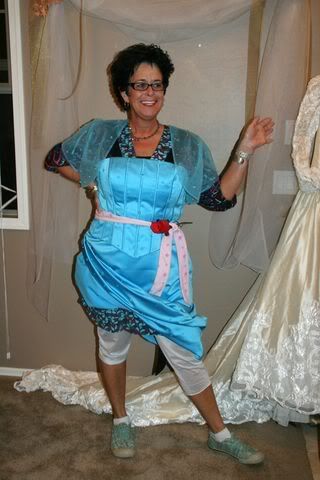 Terry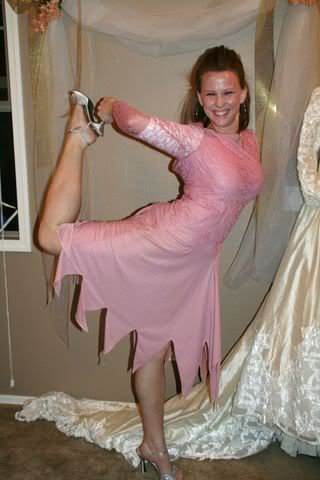 Cheryl




Leah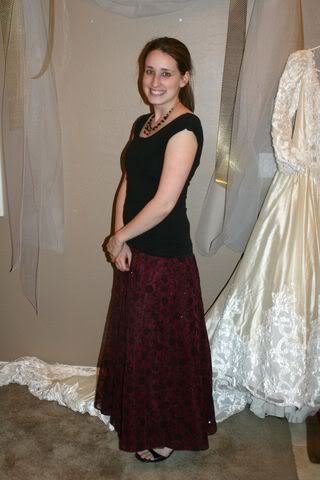 Shannon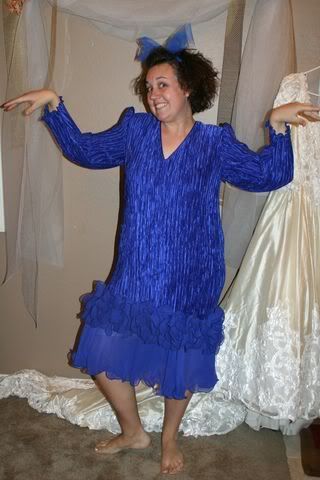 Jen



Jolene


Sarah L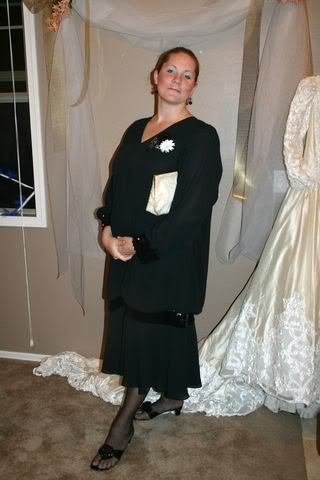 Chelsea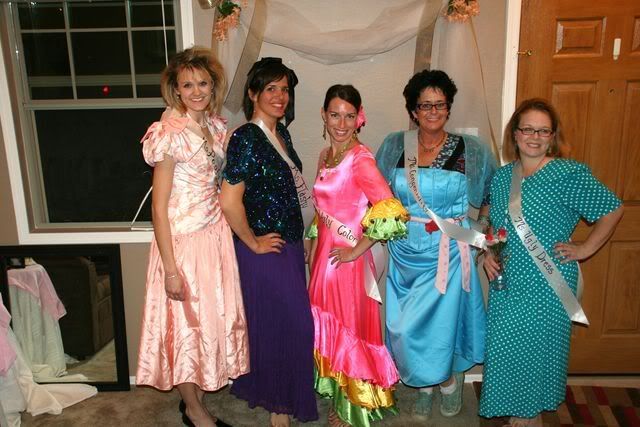 The winners...Ms.Poofy, Ms. Flashy, Ms. Ugly Color, Ms. Congeniality, Ms. Ugly Dress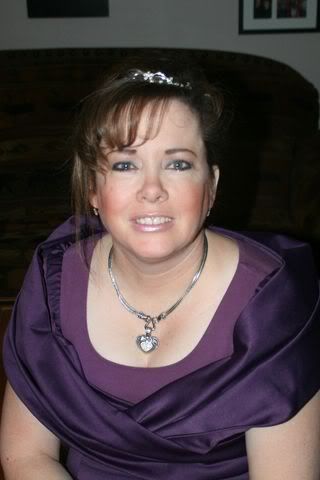 I'm totally thinking girls should get to wear a tiara at least once a week. Perhaps Tiara Tuesday! Who cares if we're doing dishes or scrubbing toilets. We'll be rockin' it in style! LOL!
Thanks Jen and Leah for hosting a fabulous fun party! and thanks to the rest of you girls who made it extra fun. Love you all!